Experience Lombok with Secret Retreats and our unique collection of luxury accommodation – including island
cruise liveaboards
, private
pool villas
on the beach and colonial-era luxury suites – for an unforgettable Lombok island holiday. Straddled between the islands of Bali and Sumbawa, the lesser-developed Lombok entices travellers to fall in love with its pristine
white sand beaches
and warm turquoise waters gleaming in the tropical sunshine. See why surfers, nature lovers and avid holidaymakers flock to Lombok and its neighbouring islands from all over the world, and rest assured in Secret Retreats' finest collection of Lombok
beach resorts
and Lombok boutique hotels for an unforgettable Indonesian island experience.
Hotels in Lombok:
Experience Cultural and Historical Richness from the Best Places to stay in Lombok Indonesia
Lombok is one of roughly 17,000 islands in the Indonesian archipelago and slightly smaller than neighbouring Bali found to its west. The population of over 3.3 million is 85% indigenous
Sasak people
with the rest being mainly Balinese, along with smaller groups from around the region. Though the island has had a tumultuous history, it has long been a safe and intriguing travel destination attracting discerning travellers looking for an alternative to the more developed and populated Bali.
Itineraries in Indonesia:
Join Secret Retreats in the Best Lombok Island Hotels and Resorts to Explore its Stunning Attractions
Stay with Secret Retreats at the best hotels in Lombok and enjoy an exciting array of activities including diving, snorkelling, kitesurfing, yoga, golf, trekking and even swimming with turtles. There is also plenty to explore away from your Lombok beach hotel thanks to the island's rich culture and natural beauty. Here, adventurous explorers can climb to the summit of Indonesia's second highest volcano to take in breathtaking scenic views at
Mount Rinjani
National Park. Hike through the emerald jungles to see Lombok's wealth of waterfalls and natural springs. Take a boat ride to the
Gili Islands
, off the northwestern shores of Lombok, and dive deep into the colourful reefs teeming with coral and vibrant marine life. Catch a wave off Lombok's southern coast, which attracts skilled surfers from around the world to take on what is often called "the world's best wave." Ocean lovers of all ages will find plenty to see and do in the turquoise waters surrounding Lombok.
For those who prefer to remain inland, the island's rich forests hide a treasure of waterfalls and natural springs, including the 45-metre-high
Tiu Kelep Waterfall
that seems to pour out of a wall of dense vegetation. Mount Rinjani also draws in adventurers and for good reason. Known locally as Gunung Rinjani, Mount Rinjani is an active volcano that is sacred to both the Sasak and Hindi people and a must-see for all who visit Lombok. Leave the comfort of your Lombok beach resort and trek to its summit where jaw-dropping views are a generous reward for your efforts.
Alternatively, explore Mataram, the capital city of Lombok, on a horse-drawn cart known as a
cidomo
. Visit local pasar (markets) and discover Lombok's traditional way of weaving in local villages. Want to learn something new on your Lombok island holiday? Try your hand at terracotta classes, Indonesian cooking classes, or learn how to make traditional healing drinks, known as
djamoe
, with herbs and spices.
With neighbouring islands so close by, your Lombok island holiday doesn't have to be limited to only Lombok.
Explore Gili Islands or Komodo National Park with Secret Retreats
Visiting Bali,
Gili Islands
and beyond is easy from Lombok. Jump on a 20-minute boat ride from Lombok to the paradisiacal Gili Islands –
Gili Air, Gili Trawangan and Gili Meno
. Although the most developed, Gili Trawangan still offers a remote island escape with cycling, walking or taking a horse-drawn cart as the only ways to get around. That said, Gili Trawangan is known for its surprisingly active nightlife and people will often hop on a boat from Lombok to enjoy the live music, kick off their shoes and take in the party atmosphere.
The smaller islands of Gili Air and Gili Meno are also
car-free
and known for being some of the best diving and
snorkelling
destinations in Indonesia due to shallow waters and excellent visibility. All the best resorts in Gili Islands can help guide you to a diving or snorkelling experience to make your stay even more memorable.
The quintessential Romantic Boutique Hotel Bangkok, Chakrabongse Villas
This riverside property offers the guest a truly unique and truly Thai experience, unlike any other property in Bangkok. A property owned and lived in for generations by the Chakrabongse family, the original house, still standing and still the family home, was built in 1908 by Prince Chakrabongse,
son of King Rama V.
If you're looking for something a little more exciting than simply the best resorts in Gili Islands or the best hotel in Lombok, how about living aboard a luxury cruise and sailing to an island inhabited by
dragons
?
Komodo National Park
is an awe-inspiring wildlife experience, both on and off the land. Apart from the 3-metre long Komodo dragons roaming Komodo Island and Rinca Island, the collection of islands that make up the park are also home to buffalo, Timor deer, wild pigs, bats, eagles and more. The waters surrounding these islands are bustling with life and divers are almost sure to spot black and white reef sharks, manta rays, green and hawksbill sea turtles, giant trevally and possibly even a dolphin.
Find the Best Places to Stay in Lombok Indonesia with Secret Retreats and Start Planning Your Escape
With so much to see and do in Lombok, it's an excellent tropical destination for not only couples and families but also solo travellers.
Book your stay with Secret Retreats and let us spoil you with some of the best boutique resorts Lombok has to offer.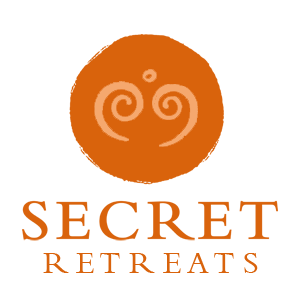 Travel Asia with Secret Retreats
Secret Retreats is a curated community of independent boutique hotel, villas, yachts and river boats keen to share their Asian Homes with travelers, sustainably and responsibly. Conservation of the environment, culture and traditions of Asia is of paramount importance to all in Secret Retreats. A community of like-minded hospitality professionals, we offer our guests authentic travel experiences that go beyond typical offerings to unveil the essence of Asia. Supporting the Asia based hoteliers and hospitality professionals and providing incredible holidays in Asia and tailor-made Asia travel itineraries direct to public ad travel agents.
Get inspired and make savings!
By booking direct with Secret Retreats and enjoy peace of mind from our full on the ground support. Contact our concierge and plan then book your Asia holiday now!
Over 100,000 subscriptions and counting, don't miss out! Subscribe to our newsletter an discover Asia with Secret Retreats