The Western Lesser Sunda Islands in Indonesia are a tropical paradise offering pristine beaches, crystal-clear waters, and a laid-back island vibe, all of which can be enjoyed when staying at Lombok Hotels and Resorts, Sumbawa Surf Resorts and Boutique Hotels in the Gili Islands while on a Secret Retreats travel itinerary or holiday. Discover the highlights of
Lombok
, the enchanting
Gili Islands
, and the rugged beauty of
Sumbawa
with Secret Retreats. From world-class surfing and snorkeling to cultural immersion and relaxation, these incredible islands offer tropical seclusion that is often overlooked by other tourists and have something for every type of traveler whether staying in the best beach resort in Lombok, one of the many best places to stay in the Gili Islands, or a stunning Sumbawa surf resort. Get ready to discover the wonders of the Western Lesser Sunda Islands and plan your dream holiday with us in this idyllic corner of Indonesia.
Hotels in Lombok:
Slow Villas and Spa
Gili Air - Tropical Island Retreat
BOOK
---
Tugu Lombok
Sire Beach - By the Sea
BOOK
---
Villa Almarik
Gili Terawangan - Tropical Island Retreat
BOOK
---
Holiday in Style at one of our Lombok Boutique Hotels
Lombok, often referred to as Bali's quieter neighbor, is blessed with stunning landscapes and an immersive cultural experience to be enjoyed from our luxurious Lombok boutique hotels. Here are some must-do activities on offer from your best beach resort in Lombok:
Stay on Sire Beach
, one of Lombok's most beautiful beaches, this crescent shaped sandy beach has the enigmatic
Rinjani volcano
as its backdrop and colourful coral gardens below its gentle waters. Challenge yourself with a trek to the summit of Mount Rinjani, an active volcano and the second highest peak in Indonesia. The breathtaking views from the top and the hot springs along the way make for an unforgettable experience. Although all our beach hotels Lombok are just a stone's throw away from stunning stretches of sea and sand, a visit to Kuta Beach, famous for its pristine white sands and its reef break, is a must. Enjoy sunbathing, swimming, or rent a motorbike to explore the beautiful southern coastline. Explore the beautiful beaches around Kuta Lombok, such as
Tanjung Aan
and
Selong Belanak
.
Ask your Secret Retreats Concierge or the friendly team at your Lombok beach resort about taking a short boat ride to Gili Trawangan, the largest of the three Gili Islands. Enjoy snorkeling,
scuba-diving
Indonesia's renowned underwater worlds, or simply relax in the hammocks on the picturesque beaches. Explore the vibrant nightlife and savor fresh seafood at beachfront restaurants.
Itineraries in Indonesia:
Explore the Gorgeous Gili Islands from our Gili Islands Resorts
As well as
Gili Trawangan
, with its lively atmosphere, beachfront bars, restaurants, and a lively nightlife, you can treat yourself to a stay at Gili Islands resorts on neighboring
Gili Air
, and
Gili Meno
, both of which are tropical paradises where time seems to stand still. The Gili Islands offer laid-back, simple living as well as luxurious Gili islands resorts. There are no motorized vehicles and hardly any paved roads on the Gili islands, and transport is horse drawn carriages, cycling, or on foot so expect to enjoy a slower pace of life during your stay. Our Secret Retreats teams at the best places to stay in the Gili islands know all the most reliable
snorkeling
and
diving
operators, so you can discover the rich underwater world around the Gili Islands in safe hands. Swim with majestic sea turtles, explore vibrant coral reefs, and encounter an abundance of colorful marine life. Our Gili Islands resorts staff are also experts when it comes to sunset horseback riding. Treat your loved one on a
sunset horseback ride
along the beaches of Gili Trawangan. Watch the sun dip below the horizon as you enjoy a peaceful ride before heading back to your Gili beach resort for a cocktail, or two.
Be sure to visit the Gili Meno Bird Park, home to an extraordinary variety of exotic bird species. Stroll through lush gardens and witness the vibrant plumage and bird-song of these beautiful creatures usually only seen in the company of David Attenborough.
Avoid the Crowds at our Peaceful Sumbawa Resorts
Sumbawa is an island less explored by
tourists off the beaten path
and offering amazing luxury Sumbawa resorts, rugged landscapes, world-class surf breaks, and a glimpse into traditional Indonesian life. Known to keen and experienced surfers,
Lakey Peak
attracts surfers from around the world. Whether you're a seasoned pro or a beginner, the consistent waves will provide an unforgettable surfing experience without the crowds who flock to the better-known Indonesian surf beaches, especially if you book a Secret Retreats
Sumbawa surf resort
. Take a day trip to
Moyo Island
, a nature reserve with pristine beaches, waterfalls, and a delightfully diverse range of flora and fauna. Snorkel in the coral gardens, hike through the lush forest, and relax in the natural rock pools. Step out of your Sumbawa hotels to explore the town of Sumbawa Besar to experience the local culture and history. Visit the Sultan's Palace, which showcases traditional architecture, and immerse yourself in the vibrant atmosphere of the local markets while grabbing some delicious snacks from the colorful street vendors.
The Western Lesser Sunda Islands offer an exquisite blend of natural beauty, cultural charm, and relaxation. Whether you're seeking adventure on the waves, underwater exploration, or simply a serene beach getaway, Lombok boutique hotels, Gili Islands resorts, and Sumbawa hotels have it all. Immerse yourself in the vibrant culture, indulge in delicious cuisine, and create memories that will last a lifetime when booking your hotels and travelling Asia with Secret Retreats.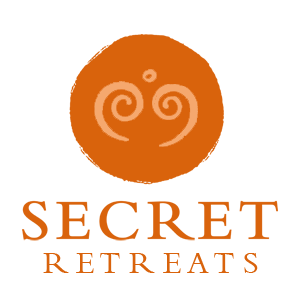 Travel Asia with Secret Retreats
Secret Retreats is a curated community of independent boutique hotel, villas, yachts and river boats keen to share their Asian Homes with travelers, sustainably and responsibly. Conservation of the environment, culture and traditions of Asia is of paramount importance to all in Secret Retreats. A community of like-minded hospitality professionals, we offer our guests authentic travel experiences that go beyond typical offerings to unveil the essence of Asia. Supporting the Asia based hoteliers and hospitality professionals and providing incredible holidays in Asia and tailor-made Asia travel itineraries direct to public ad travel agents.
Get inspired and make savings!
By booking direct with Secret Retreats and enjoy peace of mind from our full on the ground support. Contact our concierge and plan then book your Asia holiday now!
Over 100,000 subscriptions and counting, don't miss out! Subscribe to our newsletter an discover Asia with Secret Retreats