Raja Ampat, an archipelago off the Bird's Head Peninsula, West Papua, offers some of the most stunning marine and tropical island scenery and some of the richest reefs in the world, for diving Indonesia and perhaps the best eco resort Indonesia has to offer, look no further! With such
rich and biodiverse reefs
around
Misool
, it is fair to say that the Raja Ampat region offers the best diving in Indonesia, certainly the best reef diving in Indonesia. And Secret Retreats offers you one of the best Indonesian island resorts, Misool, the ultimate in boutique dive resorts.
Hotels in Raja Ampat:
Misool
Private Island
BOOK
---
Papua Paradise Eco Resort
Tropical Island Retreat
BOOK
---
Papua Paradise Eco Resort
---
Silolona Sojourns
5 Cabin Luxury Phinisi Yacht Indonesia – Private Charter
BOOK
---
Si Datu Bua
3 Cabin Luxury Phinisi Yacht Indonesia – Private Charter
BOOK
---
The Maj Oceanic
6 Cabin 2 masted Phinisi Yacht Indonesia – Private Charter
BOOK
---
Alexa Private Cruises
Unique 1 Cabin Luxury Yacht Indonesia - Private Charter
BOOK
---
Kudanil Explorer
8 Cabin Luxury Cruising Indonesia – Private Charter
BOOK
---
Alila Purnama
5 Cabin 46m long liveaboard Phinisi Yacht Indonesia – Private Charter
BOOK
---
Sequoia Yacht
3 Cabin Luxury Phinisi Yacht Indonesia – Private Charter
BOOK
---
Ombak Putih Liveaboard
12 Cabin traditional schooner liveaboard – Join-in cruises
BOOK
---
The best scuba diving in Indonesia
Just off Misool Island is Batbitim Island a private island in Indonesia and home to a leading light in marine conservation, and a shining example of responsible tourism, the Misool Eco Resort. Founded 10years ago by a team passionate about marine conservation they were inspired to action on seeing shark finning camps in Raja Ampat. They decided to make it their mission to
work with local communities
and encourage them onto more ecologically sound uses of their marine home and to engage both the young and old in marine conservation. By working with the local communities they established a
'no-take' zone
to allow fish to breed, including sharks, and increase local fish stocks of all species. And by encouraging sustainable fishing practices, the fish stocks flourished and the local fishermen thrived. Shark finning was stopped in the area as the communities saw the benefits from taking a sustainable and responsible approach to managing their marine resources.
And the local communities are to this day actively supporting and managing the
conservation
of their marine environment, from the fish stocks and fishing practices to the reduction of waste and rubbish entering the sea. These actions have of course contributed to creating a
pristine and biodiverse rich marine environment
, certainly a diver's paradise, and created by the team behind what has become a benchmark for Indonesia dive resorts inspiring other Indonesia island resorts to work together with their local community in preserving and conserving their environment for the benefit of all.
An inspiring story with an incredible result but their work is far from over.
Itineraries in Indonesia:
Indonesia scuba diving resorts leading the way in marine conservation
Over the past ten years the
Misool Eco Resort
has achieved great success in working with their local community and to maintain and build on this work they have established the Misool Foundation. Funded both by the resort and by donations (supported by Secret Retreats too) the work of the foundation is in protecting the no-take zone and in engaging the local communities in maintaining the momentum of employing
sustainable and responsible fishing practices
along with waste keeping the marine environment clean by managing the daily waste generated from life in the islands. The Misool Eco Resort has a
zero impact policy
in its construction and day to day management. No waste enters the environment untreated, natural methods are used to treat and manage grey water and the construction of the resort is a story in itself with all the materials acquired locally – much of the construction is made from drift wood!
Truly an eco resort in Indonesia, or perhaps more accurately the ultimate eco
dive resort
in Indonesia.
Raja Ampat, the 4 Kings of Indonesia Diving
Raja Ampat, which translates from the local Bahasa language as '4 kings', is an archipelago of over 1,500 isles, cays and shoals and is named for the 4 main islands that constitute
Raja Ampat
- Misool, Waigeo, Batanta and Salawati. The area also includes
Cenderawasih Bay
which is Indonesia's largest marine park and is part of what is known locally as the coral triangle with over 600species of hard coral and over 1,500 species of fish, it is one of the most biodiverse marine environments in the world. But despite this jewel in the crown of Indonesia diving offering such incredible options for diving holidays the area is far from crowded or overdeveloped.
Luxury liveaboards
ply the waters offering both charter and cabin cruises where guests can learn to dive from their yacht or experienced divers can explore the reefs and deep waters of Raja Ampat from the luxury of their private yacht. And due to the remoteness of this part of Indonesia island resorts are few and far between with the Misool Eco Resort set on its private island offering the luxury island resort experience with the peace of mind that your stay is contributing the preservation and conservation of this pristine marine environment.
Raja Ampat is home to many rare and endangered sea animals, dugongs or sea cows are found here along with sperm whales and bryde's whales, turtles and not forgetting sharks and magnificent manta rays. With over 75% of the known coral species also calling Raja Ampat home the smaller critters are also astonishingly abundant from pygmy seahorses to damselfish assuming you can take your eyes off the incredible coral of course!
Raja Ampat offers more than diving holidays
With such incredible diving it would be easy to stay in the water and ignore the scenery above sea level. But Raja Ampat also offers some stunning scenery to enjoy above water. Famed for its craggy beauty with forested islands and karst islets set within
turquoise seas
it is picture postcard perfect. The four main islands of Misool, Batanta, Sulawati and Waigeo all offer their own unique experiences beyond the coral seas. Misool island is covered in
rain forest
and fringed with
mangrove
and within its interior cave paintings have been discovered, with these petroglyphs dating back over 5,000years. Batanta, the smallest of the islands was one of the first to be designated a
nature reserve
and is a good choice for
bird watchers
hoping to catch a glimpse of the local birds of paradise. Waigeo is the largest of the 4 islands and while closest to Sorong, the largest city in the area and gateway to Raja Ampat from West Papua, it retains its unspoilt and remote character with much of the island only accessible by boat due to its craggy geography. Waigeo is home to unique wildlife including
giant tortoises
, lizards and the beautiful honeyeater birds. And Sulawati, while offering some of the best
scuba diving
in Indonesia on the WW2 wrecks that lie in its waters, the island is also home to an abundance of nature much of which is still being studied by scientists who make regular visits to this least developed of the Raja Ampat islands.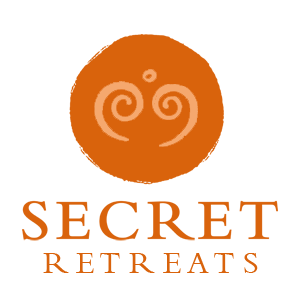 Travel Asia with Secret Retreats
Secret Retreats is a curated community of independent boutique hotel, villas, yachts and river boats keen to share their Asian Homes with travelers, sustainably and responsibly. Conservation of the environment, culture and traditions of Asia is of paramount importance to all in Secret Retreats. A community of like-minded hospitality professionals, we offer our guests authentic travel experiences that go beyond typical offerings to unveil the essence of Asia. Supporting the Asia based hoteliers and hospitality professionals and providing incredible holidays in Asia and tailor-made Asia travel itineraries direct to public ad travel agents.
Get inspired and make savings!
By booking direct with Secret Retreats and enjoy peace of mind from our full on the ground support. Contact our concierge and plan then book your Asia holiday now!
Over 100,000 subscriptions and counting, don't miss out! Subscribe to our newsletter an discover Asia with Secret Retreats