Enjoy Tailor-Made and Ready-Made Luxury Holidays in Nepal by Secret Retreats. Known as the ultimate travel destination for adventurers, Nepal is also a must see destination for nature lovers and cultural enthusiasts alike. The land locked nation boasts extremely diverse geography, from fertile plains and subalpine forests to unforgiving rugged alpine mountains, allowing visitors to see
stunning views
and encounter
diverse flora
and
fauna
. As the Himalayan hub of the
Silk Road ancient trade route
, Nepal has a rich cultural heritage which can be enjoyed through its distinct art and architectural style and ancient monuments from both Buddhist and Hindu culture which you can enjoy with our Nepal luxury tour packages.
We've curated the best Nepal tour packages
At Secret Retreats we've curated the best Nepal tour packages, a wide range of luxury holidays in Nepal to suit your travel goals. Do you want to see the best parts of Nepal in an 8 day trip? Do you want to escape and spend 5 days reconnecting with nature? Do you want to traverse the entire
Himalayas
? What about a
helicopter ride
over the Himalayas to
Mustang
? Whatever your travel goals, we've got the best Nepal vacation packages for you.
Vignettes of Nepal, an 8 days Nepal tour
Vignettes of Nepal, an 8 days Nepal tour that gives guests the opportunity to enjoy the highlights of Nepal while staying in comfortable luxury accomodations. Explore the Himalayan foothills and enjoy the fauna and flora of the rich jungles, the rich cultural heritage of
Kathmandu
including art and architecture, the stunning
Pokhara
views and the amazing wildlife at
Chitwan National Park
including tigers, elephants, deer and wild pigs. Enjoy the choice between authentic local cuisine and western food. Have the chance to relax with tranquil walks, massage, yoga or meditation. Himalayan treks or bird and butterfly tours with local guides are also an optional part of this Pokhara travel package.
Refreshing countryside walks in Pokhara valley Pokhara travel package
Enjoy our Refreshing countryside walks in Pokhara valley Pokhara travel package, great for those travelling to Nepal to get in touch with nature and immerse yourself in the local landscape. During this Nepal 5 days itinerary in the
Tiger Mountain Pokhara Lodge
, you can enjoy stunning Himalayan scenery directly from your accommodation. Tiger Mountain Pokhara Lodge focuses on responsible conservation so during your trip, enjoy nature
without worrying about having a negative impact
on it. During your stay you'll be ideally situated to go on some unforgettable walks for people of all abilities. From short local walks for birdwatching or looking at butterflies to mini treks through the
local villages, farmland
and
forest
, you'll have the chance to explore a wide variety of scenery. From the lodge, you can also go to the temple and museum to learn more about the local history and culture, or spend time at the bazaar. The luxury accommodation also has a pool, massage services, and yoga classes. The curators of this package have also taken time to organise some wonderful dining experiences during your stay, including a lakeside lunch, tea in bed for a Himalayan sunrise (optional), and a 3 course meal on arrival. This Pokhara travel package is perfect for those wanting to reconnect with nature.
The Great Himalayan Journey, the most of adventurous of our Nepal Vacation Packages
Explore Nepal and beyond on a great Himalayan journey with Secret Retreats, the most of adventurous of our Nepal Vacation Packages. In just one trip, the great Himalayan journey traverses the entire Himalayas starting in
Kashmir
India, crossing
Nepal
and finishing in
Bhutan
. You'll have the opportunity to explore the stunning variety of natural and cultural beauty hosted by the Himalayan Mountains including mosques, temples, monasteries and other remarkable architecture from Islamic, Hindu and Buddhist traditions. Find out more about the places you visit by stopping in on the local museums, and enjoy some truly remarkable sites during your trip. Some highlights include a 1000 year old religious enclave in Nimmu famous for wood carvings and a stay in Tiger Mountain Pokhara Lodge where you'll have the chance to encounter local flora and fauna. During your trip you'll also do a tour of
Darjeeling tea estate
where you can learn about the growth and processing of the tea many people drink every day, and enjoy the snow-capped mountains in the distance. A textile museum, a traditional medicine hospital, and cliff-side monasteries are add to the list of unique inclusions to this Nepal vacation package that you won't want to miss.
A Himalaya transect, Nepal luxury travel with helicopter views
Enjoy breathtaking sights on "A Himalaya transect", Nepal luxury travel with helicopter views of the unforgivable Himalayan landscape. The highlight of this 10 days Nepal tour package is a helicopter flight over the Himalaya where you will surely be blown away by the bird's eye view of Himalaya's breathtaking landscapes. You'll stop at Mustang,
the once forbidden kingdom
, getting views of hillsides banned from climbing expeditions, to truly immerse yourself in the landscape. You'll also get the chance to learn about the cultural heritage of Kathmandu valley, explore Himalayan and north Indian trading roots, and enjoy the peaceful nature of Pokhara where you can take walks with local guides to see birds and butterflies.
During your luxury holiday in Nepal stay at a luxury hotel with breathtaking views
During your luxury holiday in Nepal stay at a luxury hotel with breathtaking views. Tiger Mountain Pokhara Lodge is set with the Himalayan Mountains as the backdrop, with delicious local cuisine on offer as well as massage, yoga and meditation facilities available. Tiger Mountain Pokhara lodge, is located on a ridge that offers stunning views of the
Pokhara valley
and
lake
. Pokhara, meaning city of many ponds, is located on a trading route between India and Chin that has been important for 100s if not 1000s of years. The hillsides are scattered with enigmatic medieval ruins that tell some of the stories of Pokhara's centuries of rich history. Home to the
Gurung
and
Khas
people, distinct ethnic groups with their own unique cultural practices, you'll also have the opportunity to learn about the rich cultural diversity of the Pokhara region of Nepal during your tailor-made luxury holidays in Nepal with Secret Retreats. The region is extremely mountainous, and the jagged topography means different rainfall patterns from one area of the city to the next, and diverse landscapes as well. Despite being a humid subtropical region, the temperatures are moderate due to the high elevation, so you get the best of both worlds. The concierges and travel team at Secret Retreats call Asia home and we are constantly searching out the best places to share with you and to curate into the best itineraries for you to enjoy your luxury holiday in Nepal. Experience the majesty and beauty of the Himalayas on one of the Secret Retreats Nepal luxury tour packages or contact the concierge today to start planning your personalized tailor-made luxury holidays in Nepal.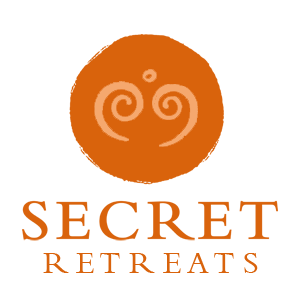 Travel Asia with Secret Retreats
Secret Retreats is a curated community of independent boutique hotel, villas, yachts and river boats keen to share their Asian Homes with travelers, sustainably and responsibly. Conservation of the environment, culture and traditions of Asia is of paramount importance to all in Secret Retreats. A community of like-minded hospitality professionals, we offer our guests authentic travel experiences that go beyond typical offerings to unveil the essence of Asia. Supporting the Asia based hoteliers and hospitality professionals and providing incredible holidays in Asia and tailor-made Asia travel itineraries direct to public ad travel agents.
Get inspired and make savings!
By booking direct with Secret Retreats and enjoy peace of mind from our full on the ground support. Contact our concierge and plan then book your Asia holiday now!
Over 100,000 subscriptions and counting, don't miss out! Subscribe to our newsletter an discover Asia with Secret Retreats