Secret Retreats Boutique Hotel Collection brings you to Borneo Indonesia, the ultimate destination for eco tours and eco holidays. Home to the fascinating
orangutan
and approximately another 221 species of mammal, Borneo has long drawn scientists to its shores to study its wonderfully rich and in many cases
unique biodiversity
, and it's this rich biodiversity that makes Borneo eco tours so rewarding. Scientists have been visiting and studying
Borneo's wildlife
for over 150years, in fact Alfred Wallace, contemporary of Charles Darwin, formed his theory of natural selection as a result of his studies on Borneo. Of the 222 species of mammal, 44 are endemic, of the 420 species of birds 37 are endemic and of the known 15,000 species of plants nearly 6,000 are endemic, the Borneo
rainforest
, home to the orangutans, is truly place of wonder.
Hotels in Borneo:
Rimba Orangutan Ecolodge
Wildlife Retreat
BOOK
---
Spirit of Kalimantan
Orangutan and Wildlife Cruises Indonesian Borneo – Cabin Cruises
BOOK
---
Rahai'i Pangun
Orangutan and Wildlife Cruises Indonesian Borneo – Cabin Cruises
BOOK
---
Kumai
Orangutan and Wildlife Cruises Indonesian Borneo – Cabin Cruises
BOOK
---
Sekonyer
Orangutan and Wildlife Cruises Indonesian Borneo – Cabin Cruises
BOOK
---
QUIZ:
What is your ideal holiday destination?
---
Borneo Holidays and Exotic Vacations with a Secret Retreats Hotel Stay
The island of Borneo is in fact in the hands of 3 separate countries, with the territories of Malaysia and the Sultanate of Brunei to the north, and the largest part of the island, almost 75%, Indonesian territory and known as Kalimantan - this is the best place to stay in Borneo to see orangutans and enjoy exotic vacations witnessing the fascinating cultures of the
indigenous forest peoples
and of course the incredible wildlife. The Secret Retreats team of concierges and hoteliers on the ground can help you plan your Borneo holidays to ensure you enjoy the best places to stay in Borneo while discovering the beauty of this unique island from the unique lifestyles of the
Dayak
people to the island's endless natural wonders. Exploring the island's interior and rainforest – the Borneo rainforest is one of the world's oldest rainforests – is best enjoyed from the comfort and luxury of your very own luxury floating boutique hotel. A
luxury riverboat
, essentially the boutique hotel experience on water, is the best way to visit the forest interior and see the orangutans in their natural habitat. Borneo hotels offer almost as much variety as there is in the local wildlife, which is why when planning your Borneo
eco adventure
or family holiday having the recommendations from a local team that knows the destination is so essential. The Secret Retreats team is on hand to guide you and help you plan, book and put together tailormade Borneo holiday packages just for you and your family or travel companions.
Itineraries in Indonesia:
Borneo Travel Packages with Something for Everyone
Luxury travel in Borneo is the order of the day with Secret Retreats, from arrival to departure it is our aim to provide a tailormade boutique experience, and our Borneo travel packages are focused on providing curated experiential travel with the sense of luxury unique to the boutique hotel experience that Secret Retreats and its hoteliers is famed for. Perhaps begin your travel in Borneo visiting the
stilted and floating houses
in the capital of Central Kalimantan, Palangkaraya. Then take a canoe through the shimmering black water lakes within the forest there. Rather than staying in Borneo luxury hotels, board a luxury riverboat and meander lazily down rivers deep into the ancient rainforest, accompanied by expert naturalists, to look for proboscis monkeys, hornbills, Brahminy kites, kingfishers, and other wildlife. Witness orangutans in their natural habitats and learn about their plight and support their conservation by visiting an orangutan rehabilitation programme centre. Spot wild orangutans, macaques, proboscis monkeys, birds, sun bears, wild boars, clouded leopards, spotted cats, pythons, gibbons, porcupines, Sambar deer, and other wildlife at
Tanjung Puting National Park
. Soak in the breathtaking mountain views and waterfalls at Bukit Baka-Bukit Raya National Park. Trek on trails or go diving at the world-renowned
Derawan Archipelago
. Cruise through riverside villages and stop a while to meet the indigenous Dayak people, visit their unique longhouses and learn a little about their forest living lifestyle, customs and culture. A Borneo family adventure of a lifetime, or a truly exotic Borneo honeymoon... you choose.
The Borneo Hotels team and Secret Retreats Concierge is ready to help you Plan and Book your Borneo Vacation
Working closely with our hoteliers and hotel teams on the ground, people who call Borneo home, the Secret Retreats concierge can assure you that we will tailor your travel to the best hotels in Borneo to suit your travel plans. With our recommendations always based on up to the minute and direct experience it is our goal to exceed your expectations for your luxury holidays in Borneo, family adventure or honeymoon. Tailored to match your needs and wants for your Borneo holidays you can avoid the pitfalls of a holiday plan made without local experience such as booking a boutique hotel or luxury hotel that doesn't meet your expectations or dining at uninspiring restaurants or perhaps worse still staying in the wrong destinations and wasting too much of your valuable vacation time in planes, trains and automobiles, by booking with the
Secret Retreats concierge
.
Unveil the essence of Asia with Secret Retreats. Contact the Secret Retreats Concierge now to start your Borneo holiday plans and look forward to experiencing this fascinating island with the Secret Retreats team on-hand to ensure the holiday of a lifetime.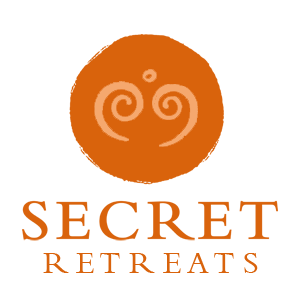 Travel Asia with Secret Retreats
Secret Retreats is a curated community of independent boutique hotel, villas, yachts and river boats keen to share their Asian Homes with travelers, sustainably and responsibly. Conservation of the environment, culture and traditions of Asia is of paramount importance to all in Secret Retreats. A community of like-minded hospitality professionals, we offer our guests authentic travel experiences that go beyond typical offerings to unveil the essence of Asia. Supporting the Asia based hoteliers and hospitality professionals and providing incredible holidays in Asia and tailor-made Asia travel itineraries direct to public ad travel agents.
Get inspired and make savings!
By booking direct with Secret Retreats and enjoy peace of mind from our full on the ground support. Contact our concierge and plan then book your Asia holiday now!
Over 100,000 subscriptions and counting, don't miss out! Subscribe to our newsletter an discover Asia with Secret Retreats