A few interesting facts about Papua before you book your unforgettable Papua holidays and your luxury hotels in Papua. Covering the western half of New Guinea and including several islands, Papua - formerly Irian Jaya - is inhabited by indigenous Melanesian tribes and unbelievably rich in biological diversity. The island is covered in lush rainforests and rugged mountains - the perfect paradise in which to book a Papua eco resort . The name 'Papua' is thought to have come from a Malay word that was used to describe the typically wild and frizzy hair of the Melanesian people that called this region home.
Hotels in Papua:
The Baliem Valley Resort
In the Countryside
BOOK
---
Misool
Private Island
BOOK
---
Papua Paradise Eco Resort
---
Papua Paradise Eco Resort
Tropical Island Retreat
BOOK
---
Silolona Sojourns
5 Cabin Luxury Phinisi Yacht Indonesia – Private Charter
BOOK
---
Si Datu Bua
3 Cabin Luxury Phinisi Yacht Indonesia – Private Charter
BOOK
---
The Maj Oceanic
6 Cabin 2 masted Phinisi Yacht Indonesia – Private Charter
BOOK
---
Alexa Private Cruises
Unique 1 Cabin Luxury Yacht Indonesia - Private Charter
BOOK
---
Kudanil Explorer
8 Cabin Luxury Cruising Indonesia – Private Charter
BOOK
---
Alila Purnama
5 Cabin 46m long liveaboard Phinisi Yacht Indonesia – Private Charter
BOOK
---
Sequoia Yacht
3 Cabin Luxury Phinisi Yacht Indonesia – Private Charter
BOOK
---
A Papua Resort Is The Perfect Place To Enjoy Papua's Epic Geography And Fantastic Flora
Booking a Papua resort through Secret retreats will give you unrivalled access to the island's impressive
Maoke Mountains
which span around 430 miles, with several peaks rising above the snowline at 14,500 feet (about half the height of Mount Everest). Our hotels in Papua will organize treks tailored just for you to the epic
Sudirman Range
which rises in the west, and the
Jayavijaya Range
which covers the east ending with the
Star Mountains
on the border with Papua New Guinea. The rugged
Jaya Peak
is the highest mountain in Papua rising to just over 16,000 feet and a trip to the top can be organized through your Papua resort. To the south of the Papua mountains are tropical forests featuring a variety of exotic trees and palms including casuarina, cedar, ebony and sandalwood, as well as nipa, coconut and sago. Offshore Islands include the
Schouten Islands
, Yos Sudarso (Dolak), and Sorenarwa (Yapen), trips to which can be booked via most of our hotels in Papua and our best resorts in Papua New Guinea.
Itineraries in Indonesia:
Get Up Close And Personal With Papua's Wonderful Wildlife At A Papua Eco Resort
A Papua eco resort is the ideal way to experience Papua's exotic wildlife. Because of its proximity to Australia and New Zealand, Papua's animal life includes marsupials such as
cuscuses
and
tree kangaroos
. Booking a wildlife safari through one of our best resorts in PNG will guarantee you don't miss out on other weird and wonderful creatures including several species of echidna, frilled lizards, tortoises, crocodiles, and numerous types of lizards which are common to the region. Expect to see spectacular birdlife from your Papua resort including the large, flightless Cassowary, herons, bowerbirds, and countless exotic birds of paradise.
Begin Your Papua Holidays In Breathtaking Jayapura
Jayapura
- Papua's provincial capital is from where most visitors will set out on their Papua holidays and our Jayapura hotels are the luxury springboard for exploring this incredible corner of paradise. Still relatively untouched, the highlands around Jayapura attract intrepid explorers from around the globe. Expect to encounter villagers wearing little other than the traditional Koteka hunting for food with bows and arrows, and women carrying goods to market in bags on their heads. Getting to hotels in Papua can be difficult as the terrain on the second largest island in the world can be unforgiving and roads are scarce. The easiest way to travel around the region is by boat or plane booked through one of our resort Papua team of travel experts. Although travel is not cheap, those willing to accept the challenge will be rewarded with idyllic beaches and dramatic landscapes.
Places You Must Visit When On Your Papua Holidays
Wayag
- This truly stunning group of small, uninhabited islands are a must visit when you are on your Papua holidays and can be visited by speedboat. Booking through your Papua resort is the easiest way to access these glorious islands for the scenery, snorkeling and a chance to scale
Pindito
, the highest peak, for unforgettable views. Reef sharks, manta rays, barracudas, sweetlips and wobbegongs swim in the shallows.
Taman Nasional Teluk Cenderawasih
- Situated off the Vogelkop peninsula, Indonesia's largest marine park attracts visitors from around the world who want to get up close and personal with mighty whale sharks. The best resorts in Papua New Guinea will provide all the details you need for the adventure of a lifetime snorkeling and diving with these gargantuan denizens of the deep. Expect to pay additional fees for getting into the sea to swim with these beauties, but know the money is used to protect the sharks and other endangered marine creatures living on and around the colorful coral reefs.
Museum Loka Budaya
– The museum houses a superb collection of artefacts, 'devil dance' costumes, stuffed animals, photographs and
Asmat carvings
which were supposed to have made their way back to the Metropolitan Museum of Art in New York. They remain on display in the museum because Michael Rockefeller never made it home with his prized collection after his canoe capsized and he was presumed drowned or consumed by cannibals! Ask the staff at your resort Papua for more information on this unrivalled collection of Papuan history.
Book A Baliem Valley Resort With Secret Retreats
Baliem Valley
- Also known as the Grand Valley, is located in the Central Highlands of Western New Guinea and a stay at the Baliem Valley Resort means you are perfectly situated in an area of outstanding beauty that is gradually being opened up to a very limited number of tourists. This breathtaking Papua eco-resort is nestled among largely untouched, unspoiled nature. You can expect to see wildlife that is found nowhere else on the planet, including an amazing abundance of vibrantly colored birds of paradise. You will also rub shoulders with the local Dani tribal group, as well as the
Yani and Lani peoples
. Getting to and from Baliem Valley Resort is via the airport at
Wamena
, on the Baliem River, which has connections to Jayapura. From here the staff at the Baliem Valley Resort will make sure your onward journey to the Papua resort is in unbeatable comfort and style. Why not pick up a copy of
Under the Mountain Wall
by Peter Matthiessen which was written after he visited the region? It is a fascinating account of the lives of the local tribespeople that documents the "timeless rhythm of work and play and war, of gardening and wood gathering, feasts and funerals, pig stealing and ambush." A stay at the Baliem Valley Resort is a stay in the very heart of one of the planet's last remaining untouched places of paradise. Our Papua eco-resort offers an intimate escape, crafted with love, inspired by our surrounding nature.
Come to us for true adventures, serenity, and a deep connection with local cultures.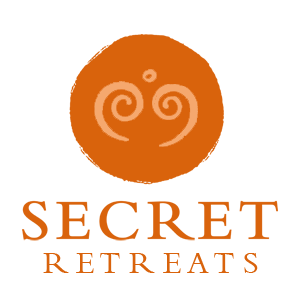 Travel Asia with Secret Retreats
Secret Retreats is a curated community of independent boutique hotel, villas, yachts and river boats keen to share their Asian Homes with travelers, sustainably and responsibly. Conservation of the environment, culture and traditions of Asia is of paramount importance to all in Secret Retreats. A community of like-minded hospitality professionals, we offer our guests authentic travel experiences that go beyond typical offerings to unveil the essence of Asia. Supporting the Asia based hoteliers and hospitality professionals and providing incredible holidays in Asia and tailor-made Asia travel itineraries direct to public ad travel agents.
Get inspired and make savings!
By booking direct with Secret Retreats and enjoy peace of mind from our full on the ground support. Contact our concierge and plan then book your Asia holiday now!
Over 100,000 subscriptions and counting, don't miss out! Subscribe to our newsletter an discover Asia with Secret Retreats