Japan is one of the world's most fascinating and welcoming destinations to travellers today, and Secret Retreats have created the ultimate shortlist of experiences for you by curating our collection of the best boutique hotels Japan has to offer, and in designing our unique ready-made and tailor-made Japan travel itineraries to share with you. Small luxury hotels in Japan are found in a mix of styles across the archipelago, from the best
traditional ryokan
in Japan, a Japanese traditional inn, to design hotels and boutique hotel Japan style. A country of islands, the archipelago is made up of nearly 7,000 islands, with 430 of them inhabited so to get the best out of a holiday or vacation to Japan it really requires extensive local knowledge. And this is where the team at Secret Retreats, the
Asia Experts
, can help you with your hotels and travel plans. Our team on-the-ground and expert concierges can ensure your Japan holiday shares with you the best possible Japan travel experiences and best boutique hotels in Japan for your stay. Perhaps you are looking to book the
best ryokan in Japan with private onsen
or maybe planning a short 5-day holiday to Japan combined with travel to other of Asia's incredibly diverse destinations, or planning a full 2-week or longer stay in Japan, the team at Secret Retreats is one of the best equipped travel communities to provide you with comprehensive travel itineraries that will share unique experiences and book the ryokan,
onsen
hotel or boutique hotels in Japan that best match your travel style.
Hotels in Japan:
Learn more
Hotels in Akita
---
Learn more
Hotels in Hokkaido
---
Learn more
Hotels in Kanazawa
---
Learn more
Hotels in Kyoto
---
Learn more
Hotels in Kyushu
---
Learn more
Hotels in Tokyo
---
Across the Archipelago Cool Hotels in Japan Await You
The archipelago runs for more than 3000kms, a diverse land from the snowcapped mountains of the north to the tropical beaches of the south, and there are some very cool hotels in Japan that the Secret Retreats team is dying to share with you. The 5 largest and most inhabited islands of Japan are, going north to south,
Hokkaido
,
Honshu
,
Shikoku
,
Kyushu
and
Okinawa
which is located 400miles south of Kyushu. Cool hotels in Japan, whether small luxury boutique hotels or traditional family managed inns, can be found all over the islands from ultra-modern cities to ancient royal cities where the architecture of the city and traditions of the people has remained unchanged in centuries. Japan's best boutique hotels are always found in the most uniquely fascinating locations and often off the beaten path. A holiday in Japan staying in the traditional ryokan, boutique hotels and design hotels Japan style is, we think, the best way to experience the real Japan and really connect with the local people and their culture. With a land that spans 3000kms and more, there is a rich diversity of cultures across this enchanting country. Such a diverse land is best enjoyed on a
Japan travel itinerary
as planned by travel professionals with excellent and comprehensive local knowledge on how to experience each destination, the best places to stay, the best places to dine, and the best places to visit - and all without 'best' meaning expensive. At Secret Retreats our community is made up of local experts in travel and boutique hoteliers, essentially local people, who are looking to share their favourite places and secret spots with you when you stay in their
traditional ryokan
and
boutique hotels
in Japan. This is the Secret Retreats difference, when your book a travel itinerary or boutique hotel stay with us, we share the secrets of our community of boutique hoteliers and travel professionals with you, to share the best of our Asian home destinations with you during your stay with us.
Enjoy the Secret Retreats Difference when you Book a Trip to Japan with our Boutique Hotelier Community
Secret Retreats offers an extensive collection of boutique hotels, traditional inns, heritage homes and yachts and boats all located across Asia, with each member property also a member of our community with the shared values that make the Secret Retreats Difference valuable to you when you book a trip to Japan with us. Each member property, whether in the style of small luxury hotels Japan style or
Japanese traditional inns
, is privately owned and locally managed, often the home of the owners, they are invested in their destination in such a way that can only benefit the travellers that choose to stay in their boutique hotel or heritage home or book a cruise aboard their yacht or river-boat. Locally managed, and locally staffed, from the cool hotels in Tokyo to the
traditional Japanese inn in Kyoto
, they are an integral part of their location's community, and as such they are passionate about conserving and preserving the culture, the traditions, and the environment of their home destination. When you book a trip to Japan with Secret Retreats you are supporting these independent businesses, and in so doing supporting their local communities and their efforts in preserving their home environments and the local cultures within, for the benefit of generations of local people and travellers to these fascinating destinations to come. A core ethos of the Secret Retreats community is to provide
sustainable and regenerative
travel, a style of travel that gives back, to the local community and environment, as it takes. Our goal is always to ensure that each step travellers take on their holiday in Asia positively impacts both the traveller and the location. As you swap stories and share experiences with local people, learning about lifestyles and cultures very different to your own on a Secret Retreats Journey, you can be sure your travel is having a positive impact and benefitting the local community in a variety of ways. At Secret Retreats
We Care
how you travel on a trip to Japan and beyond.
Contact the Japan Travel Team on
dream@secret-retreats.com
now to book best boutique hotels Japan has to offer and start planning fascinating travels tailored just to suit you and your family.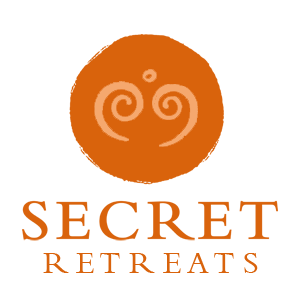 Travel Asia with Secret Retreats
Secret Retreats is a curated community of independent boutique hotel, villas, yachts and river boats keen to share their Asian Homes with travelers, sustainably and responsibly. Conservation of the environment, culture and traditions of Asia is of paramount importance to all in Secret Retreats. A community of like-minded hospitality professionals, we offer our guests authentic travel experiences that go beyond typical offerings to unveil the essence of Asia. Supporting the Asia based hoteliers and hospitality professionals and providing incredible holidays in Asia and tailor-made Asia travel itineraries direct to public ad travel agents.
Get inspired and make savings!
By booking direct with Secret Retreats and enjoy peace of mind from our full on the ground support. Contact our concierge and plan then book your Asia holiday now!
Over 100,000 subscriptions and counting, don't miss out! Subscribe to our newsletter an discover Asia with Secret Retreats