On the Road From Tokyo to Kanagawa
- A Secret Retreats journey -
---
---
Satoko is born in Japan, and grew up between Japan and the United States. Being educated in two different cultures has given her quite a hybrid perspective of the world. She established in 2019 a pioneering consulting group involved in sustainable tourism and heritage conservation in Japan. She has a passion for Japanese History, culture and heritage and feels fortunate to inspire others and invites them to discover all parts of Japan with a deeper perspective and connect with the amazing people she knows around.
All our itineraries have generally been constructed on the basis of the rooms that have the most charm or best view, and not necessarily the first prices, nor the most expensive suites.
We can of course adjust according to your request.
---
Highlights of the Journey:
Follow the trails of old Edo period pilgrims up a sacred mountain.
Meditative tea ceremony.
The Enoura Observatory, a modern art gallery hidden away in the Hakone countryside.
a Shojin ryori, a zen bhuddist meal, that focuses on balance of light flavors.
The temple studded coastal town of Kamakura
To be on the road incites a feeling of adventure and freedom. We would like you to enjoy this feeling on a trip from Tokyo to Kanagawa. We will take you through expansive green landscapes and past terraced rice paddies to unique places of primeval nature, historic sites, and contemporary wonders. On your four-wheeled journey, meet the people that make Japan an unforgettable destination: from craftsmen, chefs, and farmers to artists and disruptors. An exclusive experience in a private ryokan in Kamakura, 90mn away only from Tokyo.
---
NEED HELP ?
Contact the concierge on
---
Your Journey Day by Day
3 days / 2 nights from
XXX USD
/person
based on 2 people traveling together and sharing the same room
Day 1 :
Tokyo - Kagawa (-/L/-)
In the shoes of an Edo Pilgrim
Drive out of the dense concrete jungle of Tokyo, leaving behind the glassy skyscrapers and replacing them with tall earthy trees and vistas for green. Let the countryside rush past your window on your first leg of your pilgrimage to Mt.Oyama.
Mt.Oyama has been a sacred mountain for centuries, during the Edo period (1603-1868) over 200,000 people visited the mountain annually. Pilgrims came from all over to pray for everything from rain for their crops and business success to simply for happiness, some even believed it was where the spirits reside after death.
From Tokyo, your trip to the base of the mountain will take about an hour by car, much quicker than the 2-3 days it took pilgrims during the Edo period, however once you reach the base of the mountain and start the ascend up by foot your journeys will align. A knowledgeable local guide will meet you and lead you up the mountain while telling you the tale of its fascinating history involving conflicting religious groups, Noh theatre's role in resolving this conflict and more. The hike will be a couple of hours and lunch will be provided on the way. Once you return back to the base of the mountain drive to your accommodation for the night, Kishi-ke.
No arrangement for dinner.
HOTEL:
Modern Ryokan Kishi-ke
Day 2 :
The Hidden Observatory (B/-/-)
After a plant-based shojin breakfast, prepared according to the rules of Buddhist temple cooking, a private car will drive you about an hour into the countryside to visit a modern art gallery. The Enoura Observatory, a stunning marriage of minimalist architecture and artistic vision, was designed by the talented Hiroshi Sugimoto. Built on the side of a cliff with views of uninterrupted vistas, its 100-foot long gallery juts out from the main complex, while the glass Noh theater stage blends seamlessly into the picturesque backdrop. Hiroshi Sugimoto's whimsical creativity is evident in each corner of the property. Take your time exploring this magical masterpiece. A tour by the museum curator and or the artist can be arranged at additional cost.
Back to the ryokan.
HOTEL:
Modern Ryokan Kishi-ke
Day 3 :
Kamakura - Tokyo (B/-/-)
After breakfast at the ryokan, you will live a Buddhist life at Kamakura for a day. This morning you have two optional activities:
- Option 1: Have a private shojin ryori cooking class. Shojin ryori is a vegetarian meal eaten by Buddhist monks and is based on subtle flavours and balance. Shojin means 'zeal in one's quest for enlightenment' and the process of cooking itself is meditative. Under the tutelage of a Shojin ryori chef, learn about the cuisine while you cook a full course meal.
- Option 2: Private zazen mindfulness and meditation with a monk from one of Kamakura's temples. Kamakura has various zen temples making it an ideal place to experience traditional meditation and mindfulness.
Spend the rest of your day exploring Kamakura with a guide. Kanzawa is an historical town and once was the political stronghold of Japan. It is a seaside town dotted with shrines and temples and home to a larger than life sized Buddha statue, it is filled with incredible sights to see.
At the end of the day drive back to Tokyo
On the Road From Tokyo to Kanagawa
3 days / 2 nights
based on 2 people traveling together and sharing the same room
---
The total price includes:
Accommodation on a bed & breakfast basis for 2 nights
All transportation from/to Tokyo and during the excursions
Lunch on Day 1
Entrance fees to all sites mentioned in the program and activities
Local guides and experts for all tours mentioned in the program.
The total price does not include:
VISA - A valid visa may be required to Japan. Visas are issued on arrival for certain countries. (Please make sure your passport is valid for 6 months beyond your departure date).
Other meals that are not included in the program.
Drinks, personal expenses.
Options and other activities not included in the program.
---
This Secret Journey was designed in cooperation with Satoko and Deneb Japan.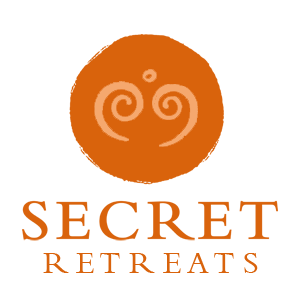 Travel Asia with Secret Retreats
Secret Retreats is a curated community of independent boutique hotel, villas, yachts and river boats keen to share their Asian Homes with travelers, sustainably and responsibly. Conservation of the environment, culture and traditions of Asia is of paramount importance to all in Secret Retreats. A community of like-minded hospitality professionals, we offer our guests authentic travel experiences that go beyond typical offerings to unveil the essence of Asia. Supporting the Asia based hoteliers and hospitality professionals and providing incredible holidays in Asia and tailor-made Asia travel itineraries direct to public ad travel agents.
Get inspired and make savings!
By booking direct with Secret Retreats and enjoy peace of mind from our full on the ground support. Contact our concierge and plan then book your Asia holiday now!
Over 100,000 subscriptions and counting, don't miss out! Subscribe to our newsletter an discover Asia with Secret Retreats