Boutique hotels in Sri Lanka have come of age and offer a superlative guest experience across a variety of styles of stay, from
safari lodges
and
glamping
Sri Lanka style, to tea plantations, heritage houses and beach resorts, there are luxury boutique hotels Sri Lanka style to suit every taste and every budget. Newly returned to the luxury travel map, Sri Lanka has long been overlooked and flown over by many Asia bound travellers. But happily with the end of the civil war in 2009 Sri Lanka has readied itself for visitors, with many locals and hoteliers developing
heritage properties
, boutique hotels and resorts along with travel experiences that showcase the rich variety of
Sri Lanka's wildlife
, geography and culture. Sri Lanka is now one of Asia's 'must see' destinations. From glamping and soft adventure to lazy stays at Sri Lanka boutique beach resorts or natural wonders on Sri Lanka wildlife holidays, with a Secret Retreats boutique hotel stay, there is a world of experiences awaiting the visitor in Sri Lanka that will please and fascinate even the most seasoned traveller.
Hotels in Sri Lanka:
Hotels in Colombo and West Coast
---
Learn more
Hotels in Colombo and West Coast
---
Learn more
Hotels in National Parks
---
A rich culture built on 1,000s of years of history, and best explored from your Sri Lanka tea plantation hotel with a cup of refreshing tea on hand
Written history for Sri Lanka goes back over 3,000years with the many different peoples that have called Sri Lanka home enriching the cultural experience for visitors to Sri Lanka today. The Sinhalese, travelling here from Bengal, established a home in Sri Lanka in the 6th century B.C., and have given Sri Lanka its official language of Sinhala and still make up the largest ethnic group today with approximately 70% of the population of Sinhalese descent. European nations were quick to spot the advantages of Sri Lanka too, with first the Portuguese in the 16th C, then the Dutch, and finally the British establishing colonies on the island. Then, in 1815, the British drew Sri Lanka, or
Ceylon
as it was then known to us, into the British empire where it remained until independence was agreed, over a pot of tea no doubt, just after the second world war in 1948.
Tea has long been synonymous with both the British and Ceylon and offers the visitor a great way to explore the island with a stay in a
Sri Lanka tea plantation hotel
.
Tea was introduced to Ceylon
by the British in 1824 when the first tea bush, imported from China, was planted in the Royal Botanical Gardens, Peradeniya,
Kandy
. Tea remains today one of Sri Lanka's most important exports and can be enjoyed in all the best
small luxury hotels in Sri Lanka
.
Itineraries in Sri Lanka:
Sri Lanka, a land of diversity
At just 270miles long and only 150miles wide it is not a big island but crossing the central highlands makes traversing the island rather a slow and steady journey. Sri Lanka is a
tropical island
rich in flora and fauna thanks in part to the wet monsoon climate and the diverse geography, from the cool and temperate highlands with year round temperatures between 5 - 20 degrees celsius to the steamy south of the island where temperatures soar to the high 30s. Set between the Arabian Sea to the west, the Indian Ocean to the south, the Bay of Bengal to the northeast and the Gulf of Mannar separating Sri Lanka from the Indian subcontinent, Sri Lanka offers some fantastic options to beach lovers.
Nilaveli Beach
and
Pigeon Island
for scuba and snorkeling on the coral reefs, to
Kalpitiya Beach
for whale watching with February to March the best time to catch sightings of sperm whales breaching. Or excellent surfing from the point break at
Arugam Bay
to the perfect beach for a Sri Lanka family holiday at
Passekudah Bay
and
Kalkudah Beach
. Secret Retreats can tailor your Sri Lanka package to include the best of the
Sri Lanka beach resorts
to match your holiday style.
Sri Lanka wildlife holidays
are, I am sure, on many a nature lover's bucket list. Secret Retreats hoteliers and concierges are ready to assist you with planning the perfect tailormade holiday just for you and your family with a choice of
Sri Lanka boutique resorts
to suit every occasion. Known as one of the world's top 25 biodiversity hotspots, Sri Lanka offers something to suit every kind of nature lover, from big animals to small,
rainforest
to grasslands, birds to insects, you are guaranteed a rich diversity of natural wonders with every trip out.
Sri Lanka Luxury Holidays with Secret Retreats
Secret Retreats hoteliers and concierge teams are keen to share their Asian homes with you, the visitor, to provide you with a unique perspective, a sense of place and a sincere local experience during your stay at a Secret Retreats boutique hotel, lodge or yacht, and Sri Lanka is no exception. A
Sri Lanka luxury holiday
with Secret Retreats can be tailored to suit your preferences. Perhaps
camping or glamping in Sri Lanka
on a
wildlife
holiday or staying at one of the
Ceylon tea plantations
in
Kandy
, the central highlands. Or if history is one of your interests then a stay in one of the perfectly placed
small boutique hotels in Sri Lanka
will get you close to this islands most interesting historical sights. A short journey from the country's capital
Colombo
, lies the sacred city of Kandy, the last ancient capital of kings. Known as the cultural triangle, the North Central Province is home to the ancient kingdoms of Anuradhapura and Polonnaruwa, the incredible
Lion's Rock
in Sigiriya and the cave-temple complex
Dambulla
that date back over 2,500 years. All are UNESCO World Heritage sites. Additionally a visit to the historic city of
Galle
in the southern province of Sri Lanka has to be on your list, and while in the southern province a chance to visit one of Sri Lankas most popular national parks,
Yala
, famed for its variety of wildlife. Of course no visit to Sri Lanka would be complete without a trip to the beach, with some
stunning beaches
on both the east and west coasts offering experiences from whale watching to surfing to simply sunbathing and safe family fun in the calm waters of a reef protected shallow bay. A Secret Retreats
Sri Lanka package
can be tailored to suit and offers nothing short of variety.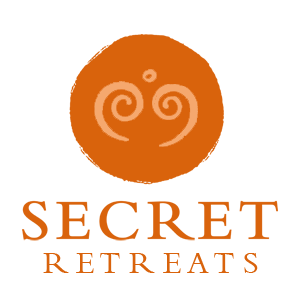 Travel Asia with Secret Retreats
Secret Retreats is a curated community of independent boutique hotel, villas, yachts and river boats keen to share their Asian Homes with travelers, sustainably and responsibly. Conservation of the environment, culture and traditions of Asia is of paramount importance to all in Secret Retreats. A community of like-minded hospitality professionals, we offer our guests authentic travel experiences that go beyond typical offerings to unveil the essence of Asia. Supporting the Asia based hoteliers and hospitality professionals and providing incredible holidays in Asia and tailor-made Asia travel itineraries direct to public ad travel agents.
Get inspired and make savings!
By booking direct with Secret Retreats and enjoy peace of mind from our full on the ground support. Contact our concierge and plan then book your Asia holiday now!
Over 100,000 subscriptions and counting, don't miss out! Subscribe to our newsletter an discover Asia with Secret Retreats