With over 7,000 islands located in the western Pacific Ocean the Philippines best hotels and resorts offer the traveller picture perfect
island paradises
with resorts and hotels to fit every style of travel from world-class diving and surfing to perfect spots for idyllic family holidays or
romantic getaways
. Officially known as the Republic of the Philippines, this incredible archipelago is divided into three island regions – Luzon, Visayas and Mindanao – and contains 80 provinces.
Looking for a boutique hotel Philippines style, or want to know where the best place for a Philippines beach vacation is? There are countless options, but Secret Retreats' hand-picked collection of the best Philippines hotels and resorts will provide you the
perfect sanctuaries
to base your explorations or to simply enjoy tropical island life, Philippine style. We'll show you where to find a Philippines beach resort, the best boutique hotels Philippines has to offer and more.
Hotels in Philippines:
Learn more
Hotels in Cebu
---
Learn more
Hotels in Palawan
---
Get to know the Philippines from your Philippines beach resort
A multi-faceted cultural melting pot set across stunning natural scenery with truly idyllic tropical islands set amongst beautiful marine scenery, both above and below the waterline, a stay in a luxury Philippines beach resort is a bucket list MUST for any beach and sea lover. Though part of Southeast Asia, the island nation often feels worlds away from its mainly Buddhist neighbours. For experiential travellers a Philippines beach vacation can be a culture rich experience. The islands are still heavily influenced by the Philippines 350 years of Spanish rule and subsequent U.S. colonial control. Contemporary Filipino culture, religion (which is primary Catholic thanks to its Spanish history), festivals and arts are as unique as the country's welcoming people. With two national languages, Filipino (also known as Tagalog) and English, English is widely spoken and there always seems to be a high-spirited
fiesta
(festival) being held everywhere you go. The Philippines is a place where travellers can dive right into the multi-faceted culture as soon as they check-in to their boutique hotel or Philippines
private island resort
.
With four distinct climate zones, it's important to look at the country's weather throughout the year in the specific destinations you're interested in when planning your Philippines beach vacation. Typically speaking, however, the high season from December to April corresponds with the dry season for the majority of the country with December to February being the coolest months boasting the best weather. In May, temperatures begin to rise as the wet season comes nearer, followed by passing typhoons in various parts of the country from June through September.
Palawan
and the western seaboard, for instance, tend to be pretty wet during this time but the eastern part of the country usually sees drier skies.
Don't know where or when to go? Get in touch with the Secret Retreats concierge who can help you plan and book the perfect Philippines journey staying in the Philippines best hotels and resorts.
Make your stay even more special by booking a room at the one of the top beach resorts in the Philippines
Manila
, the country's capital and centre of economic, political, social and cultural activity, is located on the Philippines largest island of
Luzon
. Along with its size, Luzon is known for its misty mountains and variety of forests, ranging from tropical palms to pines in the northern part of the island. From the top beach resorts in Luzon to boutique hotels Luzon offers a lot of variety. North of the capital, Luzon is laden with verdant mountains and jungles that are ideal for trekking, complemented by lush rice paddy fields.
Banaue
and
Batad
are popular spots to marvel at the 2,000-year-old
UNESCO
-listed
rice terraces
cutting across magnificent mountains.
Explore paradisiacal islands while staying at the best beach resorts in the Philippines
Of course this being a tropical island nation,
tropical getaways
top travellers' wish lists and often with
Cebu
beachfront resorts near the top of that list. When thinking of tropical beach holidays in the Philippines, travellers' minds often first turn to the
Visayas
, or the Visayan Islands. Located in the central part of the Philippine archipelago, the region consists of many different islands – including Panay, Negros, Cebu,
Bohol
, Leyte and Samar – set in the Visayan Sea. Visayas' rich biodiversity is home to some of the nation's best beaches and sparkling blue seas that are teeming with coral reefs filled with marine life. It is a haven for diving, snorkelling, kitesurfing and windsurfing and naturally boasts some of the best beach resorts in the Philippines.
Within this watery world, the crowning jewel is Cebu. Though the Philippines' most densely populated island, Cebu is known for its pristine white-sand beaches and spectacular diving, particularly off the northern point of the island at
Malapascua
and on the southwest coast at
Moalboal
. Beyond the beach, Cebu City offers a lively dining and entertainment scene including, an increasing number of enticing eateries and trendy bars. Located just off Cebu in Bohol, the famous
Chocolate Hills
are another popular destination with more than 1,500 uniform mounds formed by coral deposits and a millennia of erosion.
Moving on from Cebu, perhaps a stay in one of the
Surigao
resorts to experience the richly diverse Filipino culture in this region, and for divers a trip to Mindanao is again a bucket list must. Delight in indigenous
Filipino cuisine
, listen to the locals playing their guitars and singing by the light of the moon, and see how they make their traditional handicrafts, all while staying at a boutique hotel Philippines or stunning beachfront resort. Other adventures and activities in
Mindanao
include wakeboarding, kayaking or rafting in sparkling freshwater rivers and streams, and exploring memorable caves and waterfalls.
Take part in vibrant fiestas in the Philippines
There's always a celebration, or fiesta, going on in the Philippines. Due to the Spanish influence on Filipinos' strongly Catholic beliefs, most of these festivals are religious in origin while others commemorate certain important events in the country's history. Regardless of the origins or meanings, festivals often feature similar events and attractions, including extravagant costumes shown off during elaborate
parades and processions
, an abundance of food and drinks, performances, competitions and more. In addition to more nation-wide celebrations, most individual towns and villages hold their own fiestas (often devoted to their patron saint).
Some of the standout fiestas across the country include Panagbenga, an annual flower festival held in Baguio on the island of Luzon, Sinulog in Cebu City celebrating the '
Santo Niño
' and Ati-atihan in the town of Kalibo, which is sometimes thought of as the Filipino Mardi Gras.
Being a Catholic country, Christmas is also a highly important occasion and the Philippines boasts the world's longest yuletide season, celebrating Christmas for not just a day but months, starting in September and finally ending at the beginning of January.
Book the Philippines best hotels and resorts with Secret Retreats
From helping you plan and book Cebu beachfront resorts or top resort in Luzon to putting together fully tailor-made travel packages for your Philippines vacations, the Secret Retreats Concierges offer personalized and full service travel planning. Also check out our
Philippines travel packages
. Get in touch with the expert Secret Retreats concierge today to begin planning your tailored travels and stays at the Philippines best hotels and resorts.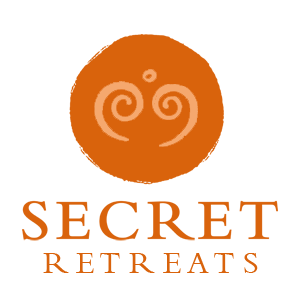 Travel Asia with Secret Retreats
Secret Retreats is a curated community of independent boutique hotel, villas, yachts and river boats keen to share their Asian Homes with travelers, sustainably and responsibly. Conservation of the environment, culture and traditions of Asia is of paramount importance to all in Secret Retreats. A community of like-minded hospitality professionals, we offer our guests authentic travel experiences that go beyond typical offerings to unveil the essence of Asia. Supporting the Asia based hoteliers and hospitality professionals and providing incredible holidays in Asia and tailor-made Asia travel itineraries direct to public ad travel agents.
Get inspired and make savings!
By booking direct with Secret Retreats and enjoy peace of mind from our full on the ground support. Contact our concierge and plan then book your Asia holiday now!
Over 100,000 subscriptions and counting, don't miss out! Subscribe to our newsletter an discover Asia with Secret Retreats