With the best Bhutan Tour Packages and Luxury Tailor Made Holidays by Secret Retreats, our travel designers and concierges share with you truly unique experiences in this Himalayan kingdom, the
land of the Dragon King
. Bordered by China/Tibet to the north and India to the south and east, the Kingdom of Bhutan is a landlocked mountainous country in the
Eastern Himalayas
, a place full of mystery and magic, charm and character, a place where Buddhism and its ancient traditions and rituals illuminate and guide the daily lives of the people. A country and a people that passionately protects its heritage and culture, where ancient traditions are as relevant and revered today as they were a 1,000years ago. A visit to Bhutan is a rare opportunity in today's modern world where one can experience a world where the nation's success is measured in '
gross national happiness
'. A wholly Buddhist nation – unusual in our ever-changing, increasingly diverse, 21st Century world – this 'Land of the Thunder Dragon' has changed little in centuries. On a Bhutan Luxury Tour with Secret Retreats you will not sacrifice authenticity for comfort, as our curators and teams on the ground work carefully with local providers to uncover stunning, boutique accommodation that shares a strong sense of place combined with professional hospitality and is always
eco-friendly
and
environmentally sensitive
. The Secret Retreats concierges and curators will design your Bhutan tour package itinerary so that you can be assured you are visiting Bhutan responsibly, immersing yourself within its ancient culture and leaving only regenerative footprints.
THE BEST BHUTAN PACKAGES TO EXPERIENCE THIS ANCIENT NATION
Secret Retreats prides itself on keeping travel local, working closely with local communities and our teams on the ground, discovering and sharing with our travellers sincere and unique experiences in what we believe are some of the best Bhutan packages available today. Our concierges and travel designers are constantly searching out opportunities for travel, rare experiences that are known only to locals, and ones we quietly share with our privileged travellers,
Bhutan is not a region of mass tourism
, while it is open and very warm and welcoming to all travellers, the country does
impose limits
on the tourism industry by controlling the number of inbound tourists to the country, and in so doing manage the impact of tourism both environmentally and culturally. Careful planning and local knowledge and support are really essential to building and enjoying a Bhutan vacation package and this is what the team at Secret Retreats provides. In travelling on a Secret Retreats Bhutan tour package, you are assured of a professionally crafted travel itinerary, supporting
regenerative local businesses
and backed up by professional local teams from the moment of reservation and throughout your Bhutan holiday.
A LAND OF TRADITION AWAITS YOU ON YOUR BHUTAN TRIP ITINERARY
From the moment you step into 'The Kingdom of Dragons' on your Bhutan trip itinerary and see the local men going about their business wearing their '
Gho
' and '
Kera
', or women in their brightly-coloured '
Kira
' garments, you will immediately know – in the best possible way – that you are a long way from home.
National Dress is compulsory
for all citizens of the Kingdom during daylight hours and forms part of the '
Driglam Namzha
', the decree by which Bhutanese cultural norms are observed and preserved. So, with our carefully curated Bhutan trip itinerary you are reassured that our associated local partners have everything in hand for your culturally responsible visit. Secret Retreats has established a number of travel itineraries in the region, and the team is constantly searching out new experiences to build both ready-made travel itineraries and to create tailor-made travel itineraries, whether you are seeking a Bhutan tour by road or a family holiday to Bhutan, we have taken the hard work out of choosing your best Bhutan itinerary. With the help of our travel designers, you can be assured there really is something for everyone amongst the peaks of this ancient and magical mountain Kingdom.
IN PURSUIT OF HAPPINESS ON A BHUTAN VACATION PACKAGE
Whilst we all want a happy life, and fascinating happy holidays, with a Bhutan Vacation Package you will be immersed in a culture that takes its happiness extremely seriously. So seriously in fact, that an integral aspect of the Constitution of Bhutan is the
Kingdom's Gross National Happiness
index (or GNH for short) which, since 1972 has been viewed by the King of Bhutan, King Jigme Singye Wangchuck, as a more important metric of the success of governance than the nation's Gross Domestic Product (GDP). With a Secret Retreats 6 nights / 7 days Bhutan tour we can guarantee smiles all round, particularly as we take each Bhutan Tour Itinerary, and your travel-satisfaction, as seriously as the Bhutanese royal family take their GNH. On a 7 days Bhutan Tour, you can take in snow-peaked mountains and river valleys, picturesque mountain towns, fantastic local architecture, folk museums and exploring local arts and crafts, national parks and visits to farms and remote villages, witnessing ancient Buddhist rituals, spending time with local people, and visiting some of Bhutan's ancient and endlessly fascinating Buddhist temples. With the latter in mind, no Bhutan Holiday Package would be complete without a visit to the Paro Taktsang Monastery, or 'Tiger's Nest' is it is more colloquially known. A holy structure that perches on a rocky ledge 900m above the
Paro Valley
, the location has been a pilgrimage site for more than 1,100years, with the temple as it is today constructed in the late 17th century. Picture postcard perfect, it must be one of the most photographed buildings in the entire country. For those who would like to truly immerse themselves in matters spiritual, perhaps on one of our tailor-made Bhutan Road Trip Packages, a very different temple visit is available.
Chimi Lackang
, or 'The Temple of Fertility', was founded in the 15th century after the location was blessed by the 'Divine Madman', Drukpa Kunley, who was also the holy man who popularised the use of phalluses as a magic symbol used to ward off the evil eye. A bawdy and unorthodox holy man, he was renowned for his humorous and often bizarre ways of teaching Buddhism. The ubiquitous and colourful flying phalluses, stylized phalluses with wings, are painted on buildings, in murals and carved into the eaves at the 4 corners of buildings and homes as a magical protection. Pilgrimages to the Temple of Fertility are made by those unable to conceive children in the hope that the residual powers and magic spells left within the walls of this holy site by the famed and eccentric Holy Man,
Drukpa Kunley
, may bear fruit. Continuing in the ways of the Divine Madman, pilgrims seeking assistance with fertility at Chimi Lackang are struck on the head with a 10inch carved wooden phallus – the magic never ends, it must be the only time where a headache heralds conception.
WHILST YOU'RE IN THE AREA WHY NOT TAKE A BHUTAN TRIP FROM INDIA?
With the wonderful lands of Northern India along the southern and eastern borders of Bhutan, it is also possible to take a Bhutan Trip from India. With our expert curators, a luxury tour of both is just a click and a conversation with a Secret Retreats Concierge away, so why not plan the holiday of a lifetime in this unique and magical region of Asia? In fact, we organise fascinating and original itineraries in many regions of the Himalayas, so alongside Bhutan Tour Packages from India, you might consider one of our curated Bhutan and Nepal tours on a family holiday to Bhutan.
Happiness is not only guaranteed, it is mandatory
, and with Secret Retreats, this 'hidden jewel' (one of the most ecologically sound destinations in the world) can be toured responsibly, with nothing 'playing on your mind' apart, perhaps from some lingering memories of our aforementioned sacred yogi and his Thunderbolt of Wisdom. Bhutan – a truly unique destination for a truly
magical holiday
.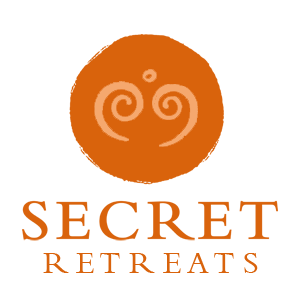 Travel Asia with Secret Retreats
Secret Retreats is a curated community of independent boutique hotel, villas, yachts and river boats keen to share their Asian Homes with travelers, sustainably and responsibly. Conservation of the environment, culture and traditions of Asia is of paramount importance to all in Secret Retreats. A community of like-minded hospitality professionals, we offer our guests authentic travel experiences that go beyond typical offerings to unveil the essence of Asia. Supporting the Asia based hoteliers and hospitality professionals and providing incredible holidays in Asia and tailor-made Asia travel itineraries direct to public ad travel agents.
Get inspired and make savings!
By booking direct with Secret Retreats and enjoy peace of mind from our full on the ground support. Contact our concierge and plan then book your Asia holiday now!
Over 100,000 subscriptions and counting, don't miss out! Subscribe to our newsletter an discover Asia with Secret Retreats