Gujarat, a vibrant state located in western India and bordering the Arabian Sea, offers an array of attractions that cater to every type of traveler and with assistance from the Secret Retreats India travel team, our team on the ground will find for you the best places to stay in Gujarat and pair these with the best travel experiences in Gujarat. As vast as India is, it can be quite daunting for travellers when planning a holiday or vacation to this fascinating sub-continent, and the difficulties can often start in selecting and booking the best places to stay for your trip. It's never as simple just booking the best hotel in Gujarat, it needs to be the best hotel to suit the travel plan, especially in a country as big as India. This country offers so much to the traveller, a rich and deep history, enormous variety in terrain and geography, and with 22 official languages and more than 1,600 mother tongues spoken in India it is home to a
colourful variety of cultures
too. This is where Secret Retreats is so invaluable to the traveller, we work directly with teams on the ground, our knowledge we share with our travellers is up to the minute local knowledge. When we put an itinerary together for our guests, we are sharing our homes with them, and that deeply personal knowledge is applied with the professional eyes of a travel planner and concierge. This ensures for all who book with us a seamless travel experience that answers and exceeds all expectations, booking the best places to stay in Gujarat to match your travel itinerary, and with Secret Retreats, always working with
small
,
independent boutique properties full of charm
,
uniqueness
, all wrapped in a
quality
, personal, and
warm hospitality
style.
Hotels in Gujarat:
Gujarat's Diverse Accommodation Options – Unique Resorts in Gujarat
Gujarat offers a wide range of unique resorts in Gujarat, from luxurious resorts to
safari lodges
and
boutique hotels
and everything in between. Whether you're seeking a tranquil retreat or an immersive urban experience, we will always seek out the best places to stay to suit your preferences and travel plan. Resorts in Nature's Embrace: Gujarat is home to numerous resorts that are nestled in the lap of nature. These resorts provide an ideal escape from the hustle and bustle of city life. The best luxury resorts in Gujarat offer not only comfortable stay options but also amenities like swimming pools, adventure sports, and lush green surroundings. The
Woods at Sasan Gir resort
ranks as one of the best luxury resorts in Gujarat. Situated on the edge of the stunning Sasan Gir forest and Gir National Park, the Woods at Sasan Gir is set within a lush mango orchard and surrounded by forest. Guests are treated to a private living space that opens out onto their own garden. Like all the best nature resorts in Gujarat, the Woods at Sasan Gir offers an escape from life in the city with fine dining and bespoke Ayurveda, Yoga, and Wellness programs and a variety of not to be missed nature activities such as guided bird watching, trips to discover the lifestyles and folklore of the local communities and jeep safaris into the Gir National Park to spot Asia's only lion,
the Asiatic Lion
. Historical Heritage Hotels: For travelers seeking an authentic cultural experience, Gujarat's heritage hotels are a wonderful choice. Palaces and havelis (traditional mansions) have been transformed into exquisite hotels, offering a glimpse into the state's rich history. Staying in the best hotels in Gir Gujarat is akin to stepping back in time while enjoying modern comforts. Seaside Sanctuaries and
Beach Resorts
in Gujarat: With a coastline that stretches over 1600 kilometers (994 miles), offering a stunning shoreline boasting some amazing beach resorts in Gujarat, this corner of India is a haven for sun-worshippers and water sports enthusiasts. The island of Diu lies off the coast of Gujarat and has some splendid beaches as well as a 16th century Portuguese fort and some ancient, Baroque, whitewashed churches.
Itineraries in India:
Explore Gujarat's Cultural and Natural Wonders from your Gujarat Hotel
Gujarat is a treasure trove of attractions that span history, culture, and nature. Here are some must-visit sites that you can visit from your Gujarat hotel.
Birthplace of Mahatma Gandi
and home of the last remaining pure Asiatic lions and dotted with impressive structures and palaces that date back to the British Raj and beyond, Gujarat is an often-overlooked jewel in India's crown but one when booked with Secret Retreats that richly rewards every traveller with unforgettable experiences that visits here.
The Great Rann of Kutch
, a mesmerizing salt desert, is one of Gujarat's most iconic destinations. Visitors are drawn to the vast expanse of white salt crystals that stretch as far as the eye can see. Be sure to ask our staff at your Gujarat hotel about the
Rann Utsav
, a cultural festival held during the winter months. Gujarat's history is richly reflected in its ancient architecture and there are several impressive temples and sites to share with you in a travel itinerary that includes some of the best luxury resorts in Gujarat that will offer a glimpse into the region's past and its architectural prowess.
The Sun Temple in Modhera
, the intricately carved Adalaj Stepwell, and the UNESCO-listed
Champaner-Pavagadh Archaeological Park
are all testament to the state's historical significance.
Get out to one of the region's wildlife sanctuaries and national parks. From the best jungle resorts in Gujarat, you can visit the
Gir Forest National Park
, famous as the last refuge of the Asiatic lion and the
Velavadar Blackbuck National Park
, home to the rare
blackbuck antelope
. The birthplace of Mahatma Gandhi, his Sabarmati Ashram in Ahmedabad remains a place of deep historical and spiritual significance. Additionally, the Dwarkadhish Temple in Dwarka and the Somnath Temple in Prabhas Patan are revered pilgrimage sites that the Secret Retreats team or the staff at the best luxury resorts in Gujarat would be happy to book on your itinerary.
Celebrate the Fairs and Festivals from the Best Luxury Resorts in Gujarat
Gujarat's festivals, fairs, and cultural celebrations are a true reflection of its colourful and lively spirit and a great way to immerse yourself in India's culture while staying at the best luxury resorts in Gujarat. The
International Kite Festival in Ahmedabad
, Navratri celebrations, and the vibrant festivals of Diwali and Holi offer a colorful addition to your stay in one of our unique resorts in Gujarat.
Gujarat, with its plethora of resorts, hotels, and wealth of attractions, offers a
remarkable blend of experiences
that can cater to every kind of traveler. Whether you're in search of natural wonders, historical marvels, spiritual sanctuaries, or simply a relaxing beachside retreat, Gujarat has it all. The state's vibrant culture, diverse landscapes, and rich history make it an alluring destination that leaves a lasting impression on every visitor. So, ask our team about the best places to stay in Gujarat, pack your bags, embark on a journey of exploration, and let Gujarat's hidden gems unfold before you.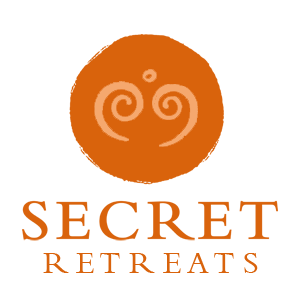 Travel Asia with Secret Retreats
Secret Retreats is a curated community of independent boutique hotel, villas, yachts and river boats keen to share their Asian Homes with travelers, sustainably and responsibly. Conservation of the environment, culture and traditions of Asia is of paramount importance to all in Secret Retreats. A community of like-minded hospitality professionals, we offer our guests authentic travel experiences that go beyond typical offerings to unveil the essence of Asia. Supporting the Asia based hoteliers and hospitality professionals and providing incredible holidays in Asia and tailor-made Asia travel itineraries direct to public ad travel agents.
Get inspired and make savings!
By booking direct with Secret Retreats and enjoy peace of mind from our full on the ground support. Contact our concierge and plan then book your Asia holiday now!
Over 100,000 subscriptions and counting, don't miss out! Subscribe to our newsletter an discover Asia with Secret Retreats