Secret Retreats has gathered the best boutique hotels in Malaysia so you can get the most out of your experience in this fascinating Southeast Asian country. With so much to see and explore, it's no wonder that savvy travellers are planning their next luxury holiday in Malaysia.
Hotels in Malaysia:
Learn more
Hotels in Langkawi
---
Learn more
Hotels in Penang
---
Learn more
Hotels in Sabah
---
Learn more
Hotels in Sarawak
---
Plan your luxury holiday in Malaysia
Separated by the South China Sea, and comprising 13 states and three federal territories, Malaysia is akin to two countries wrapped into one. Enjoy your vacation in Malaysia on the main peninsula, on the island of Borneo (shared with Brunei and Indonesia) or on one of the more than 800 tropical islands. Whether you're a fan of natural escapes, an architecture and history buff, or on the hunt for the best beach resort in Malaysia for families, the country offers a plethora of unique destinations and experiences to discover.
You'll find Secret Retreats' unique hotels in Malaysia tucked in between prehistoric
rainforests
,
white sandy beaches
, unspoilt
tropical islands
, rich ecosystems,
heritage towns
, rolling green hills and plantations, wild jungles, crystal blue waters and high mountainous peaks. The treasure trove of experiences found in this country of contrasts is boundless and the independent Malaysia holiday resorts and hotels we partner with capture the true essence of their locations.
Just like its topography, Malaysia is a
melting pot of races and religions
, providing a varied and colourful flair to this unique land. Here, Malay, Indian, Chinese and other ethnic groups are fused together, yet each celebrates life in their own colourful manner. In addition to countless festivals held throughout the year, Malaysia's diverse multiculturalism has also led to its enchanting array of different cuisines. Discover the magic of this destination on your next vacation in Malaysia.
Itineraries in Malaysia:
Find the best boutique hotels Malaysia
As varied as its natural and cultural wonders are, the options for boutique hotels in Malaysia are just as wonderfully diverse. Whether we are showcasing the best nature resorts in Malaysia or the most unique hotels, at Secret Retreats, we go beyond the obvious. Our partners aren't just experts in luxury hospitality, they're steeped in the local culture and have the insider tips to help you make the most of your Malaysia holiday destination of choice.
Each of our hand-selected partners goes above and beyond to capture the local culture and style in their Malaysia boutique hotels and resorts. Whether you're excited to experience
colonial architecture
,
Peranakan style
,
tropical luxury
or the glory of mother nature, you can be confident that staying with one of our partner Malaysia boutique hotels means an authentic experience that doesn't sacrifice on either comfort or personality. If you're searching for Malaysia's best places to stay, look no further than Secret Retreat's curated selection of boutique hotels in Malaysia.
We've done the hard work of finding and vetting boutique hotels and resorts that capture the essence of Asia while also being stewards of
sustainability
in their communities. In addition to our luxury boutique stamp of approval, you can also rest easy that these Malaysia holiday resorts, hotels and villas can help you to practice responsible tourism. The only thing you have to do now is decide where your next great escape will be.
Stay in the most romantic hotel in Malaysia on your next trip to Penang
The most romantic hotel in Malaysia might just be the heritage
Cheong Fatt Tze
, also known as the Blue Mansion. In a city so charming, this unique hotel in Malaysia still manages to stand out as the crown jewel of
Penang's UNESCO
heritage district. The Malaysian destination is rich with history and culture and has one of the best food scenes in the country, if not the whole of Southeast Asia. A treasure trove of exploration awaits and you won't be disappointed by either the historical architecture lining the streets or the natural bounty which fringes this coastal and island city. This Malaysia holiday destination is perfect for foodies, culture-lovers, and those who embrace the unique spaces where worlds collide.
Live it up at the best boutique hotel in Malaysian Borneo
Scenic Sarawak is known as much for its culture as it is for its nature experiences – where else can you spot orangutans and rare river dolphins? One of the best places to stay in Malaysia,
The Village House
eco hotel is a haven of nature and tranquillity. Travellers visit Borneo, and
Sarawak
in particular, because they are looking for a chance to connect with nature as well as the local culture, and this boutique hotel is the perfect place for it. Located in the foothills of legendary Mount Santubong in a biodiversity hotspot, the Village House is also a contender for best forest resort in Malaysia. Outdoor adventurers and nature lovers are sure to fall in love with Sarawak, but it also has much to offer the well-cultured traveller. Have Secret Retreats plan your vacation in Sarawak, Malaysia and you won't be disappointed.
Enjoy nature's bounty at the best family beach resorts in Malaysia
One Malaysia holiday destination offers the best of jungle adventures as well as the best luxury and family beach resorts in Malaysia –
Sabah
, on the South China Sea. Stay at
Kinabalu Park
, one of our favourite eco hotels in Malaysia, and enjoy the delights of the UNESCO World Heritage park practically at your doorstep. At Poring Hot Spring Nature Reserve, you can also combine nature trekking with the ultimate relaxing hot spring soak. Families and honeymooners alike will enjoy the luxury facilities and privacy of
Manukan Island Resort
. Great amenities, a perfect location and plenty of fun activities make it one of the best resorts for kids in Malaysia as well as one of Malaysia's best beach resorts, period. If you want to tick orangutan watching, UNESCO site visits, and tropical reef diving off your bucket-list, then Sabah is the place to go.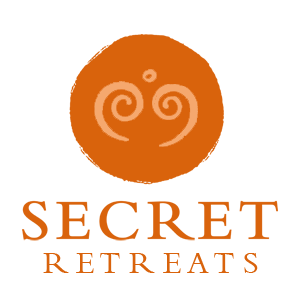 Travel Asia with Secret Retreats
Secret Retreats is a curated community of independent boutique hotel, villas, yachts and river boats keen to share their Asian Homes with travelers, sustainably and responsibly. Conservation of the environment, culture and traditions of Asia is of paramount importance to all in Secret Retreats. A community of like-minded hospitality professionals, we offer our guests authentic travel experiences that go beyond typical offerings to unveil the essence of Asia. Supporting the Asia based hoteliers and hospitality professionals and providing incredible holidays in Asia and tailor-made Asia travel itineraries direct to public ad travel agents.
Get inspired and make savings!
By booking direct with Secret Retreats and enjoy peace of mind from our full on the ground support. Contact our concierge and plan then book your Asia holiday now!
Over 100,000 subscriptions and counting, don't miss out! Subscribe to our newsletter an discover Asia with Secret Retreats