A Burmese Journey Through Time
- A Secret Retreats journey -
---
---
Born on Inle Lake and owner of Inle Princess Resort, she also created to Inle Heritage Foundation to preserve the quality of life, the environment and the traditions on the shores of Inle Lake
All our itineraries have generally been constructed on the basis of the rooms that have the most charm or best view, and not necessarily the first prices, nor the most expensive suites.
We can of course adjust according to your request.
---
Highlights of the Journey:
Yangon and its historic role as the Capital of Burma
Bagan and the newly listed UNLESCO Heritage Site
Timeless Inle Lake
Bago and the Golden Rock
"Then, a golden mystery upheaved itself on the horizon – a beautiful winking wonder that blazed in the sun, of a shape that was neither Muslim dome nor Hindu temple spire. As it stood overlooking everything it seemed to explain all about Burma." Rudyard Kipling. Burma (Myanmar) is quite unlike any land and a visit to the country always has a profound effect on every visitor. This journey has been prepared to make you feel, as much as you see, the country.
---
NEED HELP ?
Contact the concierge on
---
Your Journey Day by Day
12 Days / 11 Nights from
3,300 USD
/person
based on 2 person sharing the same room
Day 1 :
Yangon ( - / - /-)
Arrive at Yangon Airport (late morning) and meet your guide and transfer to The Stand Hotel. Yangon (formerly known as Rangoon) is the largest city in Myanmar (formerly Burma). A mix of British colonial architecture, modern high-rises and gilded Buddhist pagodas define its skyline.
In the late evening, proceed to Shwedagon Pagoda. Shwedagon Pagoda is covered with hundreds of gold plates and the top of the stupa is encrusted with 4531 diamonds; the largest of which is a 72-carat diamond. It is clearly one of the wonders of the religious world. Shwedagon Pagoda is a repository of the best in Myanmar heritage – architecture, sculpture and arts. The Shwedagon Pagoda consists hundreds colorful temples, stupas, and statues that reflects the architectural era spanning almost 2,500 years.
HOTEL:
Strand Hotel Yangon (Superior Suite)
Day 2 :
Yangon ( B / - /-)
Breakfast at hotel.
Private short walking tour under the arrangement of Yangon Heritage Trust http://www.yangonheritagetrust.org/home
2 options for you to choose to continue the day:
1-Get an insider's taste of life in Yangon's vibrant historic downtown.
Beginning at YHT's office on lower Pansodan Road, the tour passes through leafy Bank Street, lined with fascinating historic buildings. We then visit key sites in the city's central area, including City Hall, the High Court, and (on Sunday mornings) the Musmeah Yeshua Synagogue* while exploring historic residential streets. The tour ends at Bogyoke Market in the morning and on 19th Street, a local nightlife hotspot, in the evening.
*
The Synagogue is only open in the morning and closed on Sundays.
(OR)
2- Visit historic places of worship and learn about Yangon's amazing cultural diversity.
Since its founding, Yangon has been a city of diversity. Join this tour to explore the busy downtown where all the world's major religions are observed, and people of diverse backgrounds live in harmony. The tour will visit pagodas, mosques, churches, temples and a synagogue. It starts at the YHT office on Pansodan Street and ends at Guangdong Guanyin Temple on Latha Street.
*
Please wear respectful clothing.
Lunch break at leisure and resting time at the hotel.
In the evening proceed to Chaukhtatgyi Pagoda, the Buddha image we can see today is almost 66m long and 17m high, and there are 108 auspicious signs displayed for visitors.
We recommend to taste our
Secret Tables Seeds Restaurant
by the lake Inya (please confirm and we will make the reservation for you).
Transfer back to you the hotel.
HOTEL:
Strand Hotel Yangon (Superior Suite)
Day 3 :
Yangon – Bagan - Yandabo ( B / - /-)
Early breakfast and we transfer to airport to take flight to Bagan (we will book 08.30am flight) Upon arrival in Bagan Airport, we drive directly to Yandabo Village (about 3hrs drive).

Check in to Yandabo Home which unlocks the opportunity for you to embrace a new kind of journey; the one that connects different worlds and softly blends them in what can be defined as real discovery: walking among the villagers' houses and watch them patiently working the clay, sitting on the river's shore and be charmed by the colors of sunset, travelling by boat to a neighboring farmers' village and feel that perfection in the balance among mankind and nature.

Yandabo Village : Yandabo is a village on the Irrawaddy River in central Myanmar, where The Treaty of Yandabo (which ended the First Anglo-Burmese War) was signed on 24th of February 1826. It is also a well-known destination for the pottery making ability of its habitants: when visiting the village the guests will be able to see pots like the ones in this picture made out of the river bank clay. For Yandabo villagers pottery making is also fundamental to store water and food supplies and for this reason one person can make from 30 up to 70 pots.
This treaty financially crippled the country but the Burmese still fought two more wars before the British swallowed the whole country in 1885. Yandabo now is a village of some 400 houses, each of which is home from 5 to 10 people. Thirty of the families are potters; the other villagers are farmers, fishermen or suppliers of raw material such as clay or wood for the kilns.
HOTEL:
Yandabo Home (Akhan Chalet)
Day 4 :
Yandabo ( B / - /-)
After your breakfast, we explore Yandabo surrounding and go to the unique village of Pan Nyo – 15 minute by boat from the hotel jetty. This village is very special as there are about one thousand buffaloes, that each morning at sunrise are walked by their farmers to the fields where they cultivate the greatest variety of vegetables. You will have the opportunity to witness the life routines of locals.
In the evening, enjoy the stunning view of sunset on the Irrawaddy River from the unique Resort's deck.
Dinner at leisure.
HOTEL:
Yandabo Home (Akhan Chalet)
Day 5 :
Yandabo – Bagan (B / - /-)
After breakfast and check out, board a private boat right in front of the hotel for 3h30mn cruise to Bagan.
Bagan is an ancient city in central Myanmar (formerly Burma), southwest of Mandalay. Standing on the eastern banks of the Irrawaddy River, it's known for the Bagan Archaeological Area, where more than 2,000 Buddhist monuments tower over green plains. Check in to the hotel and enjoy the afternoon at leisure.
In the evening, visit begins with lacquer-ware factory, Bagan lacquer is different own style and the design is made by aching needle. Myinkaba Gubyaukkyi Temple a typical Mon style temple and next visit to Manuha Temple, a captured king's impression of life in prison. Nanpaya Temple, It is made of sandstone masonry block facings integrated over a brick core. It is particularly fine. It consists of perforated stone windows which are typical of earlier Bagan architecture. The day ends with the beautiful sunset scenes from one the viewing mound.
HOTEL:
Heritage Bagan Hotel (Deluxe Room)
Early morning start before sunrise, to fly on a hot Air Balloon at sunrise, and enjoy breath-taking views over Bagan. After a glass of champagne, back to the hotel for breakfast and rest. (Possibility from private charter flight).
Relax in the hotel, have lunch, then, in the afternoon, visit to Ananda Temple, considered to be one of the most surviving masterpiece of the Mon architecture and symmetrical structure with the layout of a Greek cross and Thatbyinnyu. With a height of just over 60 meters, the Thatbyinnyu Pagoda is one of the highest monuments of Bagan, and a stupa with exquisite design and Bupaya Pagoda, a Pyu style pagoda on the brink of the majestic Irrawaddy River and the view from the river is also a stunning one.
HOTEL:
Heritage Bagan Hotel (Deluxe Room)
Day 7 :
Bagan – Inle Lake (B / - /-)
Check out after breakfast at hotel and transfer to airport for the flight to Heho (Inle Lake) at 8.35am.
A driver will pick you up at the airport and drive (around 1hr) to the lake, then short boat ride to your hotel Inle Princess. Relax and admire the view from the terrace of your room, enjoy the spa or the pool Dinner at leisure.
HOTEL:
Inle Princess Resort (Lake House)
Day 8 & 9 :
Inle Lake (B / - /-)
We will let you arrange directly with the team of the hotel activities around the Lake (plenty of visits of villages, floating plantation, monasteries, cooking classes...)
Select one of the 2 days, to go and explore around the lake. On a private small boat you cross the lake, visit markets, monasteries, floating plantation and visit Inle Heritage Foundation (where we recommend also to have lunch).
And come back to rest at the hotel for the rest of the afternoon
HOTEL:
Inle Princess Resort (Lake House)
Day 10 :
Inle Lake- Yangon- Bago (B / - /-)
We will drive you back to Heho airport for a flight to Yangon, then transfer to Bulaeinn Villa Resort (1h30mn drive from the airport), you final resort for this trip. Bulaeinn Villas has been nurtured for 15 years. All materials, including wood and bricks in the buildings were specially created in order to give the resort an original, natural beauty and character. And, in striving to provide a truly authentic touch, recycled, old, demolished materials were also incorporated into these graceful structures. This makes our lovely Bulaeinn Villas unique. Feel the beauty and peace of its green and spacious grounds seep into your heart and soul from the moment you first step into it. A feeling that will remain with you throughout your stay and beyond.
Day 11 :
Bago – Golden Rock (B / - /-)
Breakfast at hotel then drive to Kyaikhtiyo (Golden Rock) about 160km from Bago (2 to 3 hours drive). Kyaikhtiyo Pagoda is 5.5 meters high, said to be enshrined with the Buddha's hair relic and resting on top of a huge boulder that balances on the edge of a cliff. The gold-covered rock is roughly in the shape of a man's head, and it is believed to represent the head of a hermit who had carried the Buddha's hair wrapped in his own topknot before he died. Legend claims that the rock balances on a hair of the Buddha, giving it the spiritual tenacity to remain perched at the edge of the cliff, 3600 ft (1100 m) above a valley.
Continue to Kimpun base camp, where you start in the trucks and on foot for Kyaikhtiyo (the 'Golden Rock'). On arrival, walk over a large platform to the Golden Rock and watch the beauty at this important pilgrimage site. Usually the place is lively with many people coming to spend precious moments here. Back to Bago and rest.

* Note: to get to the Golden Rock, we actually need to get on a light truck with open cargo space, which is the only way to go up (locals and tourists alike)
Day 12 :
Bago – Airport (B / - /-)
After breakfast and depending of the time of your flight, check out ad 1h30mn drive to reach Yangon Airport.
Your Accommodation on this Asia Travel Itinerary
---
The Strand
Heritage Bagan
Bulaeinn Villas
A Burmese Journey Through Time
12 Days / 11 Nights
based on 2 person sharing the same room
---
The total price includes:
Accommodation based on two persons sharing the same room as indicated
All meals where specified in the programme (B = breakfast, L = lunch, D = dinner).
All transfers as specified, in private car or air-conditioned van.
All domestic flights and boats mentioned in the program
All excursions and activities as specified in the programme (including hot air balloon)
All entry fees.
A guide service for all excursions.
The total price does not include:
International flights
Meals not specified in the programme.
All services not specified in the programme.
All insurances including cancellation insurance/ travel insurance/ repatriation or lost luggage insurance.
All tips.
Visa to Myanmar
---
This Secret Journey was designed in cooperation with Misuu and Orchestra Travel (License # KHA 0270 )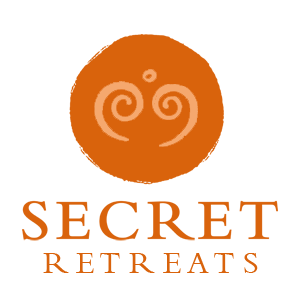 Travel Asia with Secret Retreats
Secret Retreats is a curated community of independent boutique hotel, villas, yachts and river boats keen to share their Asian Homes with travelers, sustainably and responsibly. Conservation of the environment, culture and traditions of Asia is of paramount importance to all in Secret Retreats. A community of like-minded hospitality professionals, we offer our guests authentic travel experiences that go beyond typical offerings to unveil the essence of Asia. Supporting the Asia based hoteliers and hospitality professionals and providing incredible holidays in Asia and tailor-made Asia travel itineraries direct to public ad travel agents.
Get inspired and make savings!
By booking direct with Secret Retreats and enjoy peace of mind from our full on the ground support. Contact our concierge and plan then book your Asia holiday now!
Over 100,000 subscriptions and counting, don't miss out! Subscribe to our newsletter an discover Asia with Secret Retreats