The Rakkojae Journey
- A Secret Retreats journey -
---
---
This journey has been personally designed by Young Hwan Ahn, custodian of traditional Korean Hanok.
"I believe that the elegance of Korea and the warm-heartedness of the Korean people have their space between the vastness of Chinese culture and the delicacy of Japanese culture. I wish to convey our proud Korean culture to the people of the world."
All our itineraries have generally been constructed on the basis of the rooms that have the most charm or best view, and not necessarily the first prices, nor the most expensive suites.
We can of course adjust according to your request.
Experience Korean traditional culture comes alive on a three-day two-night tour journey with Rakkojae. The itinerary includes first-hand exposure to UNESCO World Heritage sites and visit of a beautiful village that has preserved its 700 years' history – as if time had stood still. This journey to the heart of the traditions of Korea is an opportunity to have an honest encounter with a "secret" Korea, unavailable elsewhere, through a melange of delectable cuisine, comfortable Hanok accommodation and Korea's magnificent natural sceneries.
NEED HELP ?
Contact the concierge on
---
Your Journey Day by Day
4 days / 3 nights from
1,800 USD
/ person
based 2 people traveling together
Day 1 :
Incheon Airport - Seoul (- / - / D)
Upon arrival at the airport, you will meet your driving guide and be transferred to the historic center of Seoul. Check-in during the afternoon at Rakkojae Seoul. Rakkojae Seoul is a Korean traditional cultural space with a history of 130 years, reminiscent of an aristocratic house of the Chosun Dynasty. It has been renovated by a National Master Carpenter in 2003. Immerse yourself in the most authentic Korean Hanok, learn how to make miso or kimchi, relax in the yellow-mud sauna or simply meditate on your terrace. Rakkojae offers the opportunity to experience the traditional beauty of Korea.
After a rest in the timeless atmosphere of your hanok, the driver will pick you up for dinner
The day begins with a traditional Korean breakfast served with many small dishes. Explore Seoul at leisure during the whole day. Rakkojae is located in the heart of Bukchon Village, with many traditional houses, art galleries, shops and cafes all around. The Changdeokgung Palace is just a few minutes away by walk.
Day 3 :
Seoul - Suwon - Hahoe (B/L/D)
After breakfast, you driver will pick you and drives to Suwon Hwaseong Fortress, which was built to protect the city, and designated as a UNESCO World Cultural Heritage Site in 1997 for its historical value. The fortress, constructed from 1794 to 1796, was built as a display of King Jeongjo's filial piety towards his father and to build a new pioneer city with its economic power. Suwon was one of four main regional government centers during the Joseon Dynasty.
After lunch, from Suwon, we will transfer to Andong City and visit Byungsan Seowon, Korean neo – Confucian academy. In 1863, Byeongsan Seowon was recognized by the king to receive support as a private Confucian academy during the Joseon dynasty. Served as a branch of local education to produce many scholars, Byeongsan Seowon designated as Historic Site No. 260, contains about 3,000 books.
And, we will move to Buyeongdae Cliff, a cliff about 64 meters high situated where the Taebaeksan Mountain Range ends. From the summit, one can get of bird's-eye-view of Hahoe Village in Andong. The name Buyeongdae is said to be given for Hahoe Village's configuration like a lotus flower. Thus, one can get the best view of the village from the cliff.
Then we check-in at Rakkojae Hahoe in the village. Dinner served at the hanok.
Day 4 :
Hahoe - Seoul (B/L/-)
Breakfast will be served at 8.30am and the tour will start with Andong Hahoe Folk Village, one of the most famous folk villages in Korea. Surrounded by the Nakdonggang River, the village is home to descendants of the Ryu clan of Pungsan, which still makes up 70 percent of the villagers. The village became even more famous after Queen Elizabeth of England visited on April 21, 1999, and President George H. Bush of the USA in 2005. And become UNESCO World Heritage on July 31, 2010.
And we will visit the Hahoe World Mask Museum. The museum not only displays Hahoe masks but also other traditional masks from all over the world. The museum also offers activity programs such as wearing a mask from all over the world. After lunch, we will be viewing Hahoe Mask Dance, this performance has 800 years of tradition, and features a performance dealing with daily life and conflict between the common people and the privileged class of yangban (noblemen) and seonbi (classical scholar). A mask dance performance from this town representative in Korea. Finish from the itinerary, we will depart for Seoul, traveling via Route 35 – one star on the Michelin Green Guide for being South Korea's most beautiful road. Drop in the city or (for an additional charge) drop-off at Incheon International Airport.

****
End of our services.
The Rakkojae Journey
4 days / 3 nights
based 2 people traveling together
---
The total price includes:
Accommodation for 3 nights
All meals as mentioned in the program
The transfer from Seoul to Hahoe and back
An English speaking local guide to assist you whilst on tour
All Taxes

The total price does not include:
International flights to and from of Incheon
Extra activities and meals not mentioned in the program
Guide speaking other languages than English/Korean
Extra charge for drop off at Incheon International Airport
Travel insurance

---
This Secret Journey was designed in cooperation with Young Hwan and Secret Retreats Korea (License #21-000057).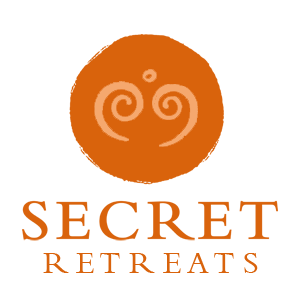 Travel Asia with Secret Retreats
Secret Retreats is a curated community of independent boutique hotel, villas, yachts and river boats keen to share their Asian Homes with travelers, sustainably and responsibly. Conservation of the environment, culture and traditions of Asia is of paramount importance to all in Secret Retreats. A community of like-minded hospitality professionals, we offer our guests authentic travel experiences that go beyond typical offerings to unveil the essence of Asia. Supporting the Asia based hoteliers and hospitality professionals and providing incredible holidays in Asia and tailor-made Asia travel itineraries direct to public ad travel agents.
Get inspired and make savings!
By booking direct with Secret Retreats and enjoy peace of mind from our full on the ground support. Contact our concierge and plan then book your Asia holiday now!
Over 100,000 subscriptions and counting, don't miss out! Subscribe to our newsletter an discover Asia with Secret Retreats