The Baekje Historic Areas
- A Secret Retreats journey -
---
---
This journey has been personally designed by Deloni and Secret Retreats Korea team who are based in Seoul and happily share with is all their knowledge and tips on Korea, from a traditional Hotel, to original place to visit, local culture and of course their food. "We want our travel to be yours, just as your travel are ours."
All our itineraries have generally been constructed on the basis of the rooms that have the most charm or best view, and not necessarily the first prices, nor the most expensive suites.
We can of course adjust according to your request.
---
Highlights of the Journey:
Magoka Temple
Gongsanseoung
Nakhwaam
Jeongnimsa Temple Site
Neungsanri Tombs
Baekje was one of the Tree Kingdoms of Korea, together with Goguryeo and Silla, founded by Onjo, the third son of Goguryeo's founder during the 18th century BC. Between wars and alliances, the three kingdoms expanded control over the peninsula and Baekje reached its apogee during the 4th century, when it controlled most of the western Korean peninsula, from Pyongyang, to Liaoxi in China. Baekje was a great maritime power, but defeated by the Tang Dynasty, it submitted to Unified Silla in 660. During this trip, we are proposing you a travel back in the rich and agitated Korean History, visiting some of the most ancient or sacred sites, that played an important role in the relationship with the neighbouring powers of China and Japan.
---
NEED HELP ?
Contact the concierge on
---
Your Journey Day by Day
3 days / 2 nights from
2,350 USD
/person
based on 2 people traveling together and sharing the same room
Day 1 :
Seoul – Gongju (-/L/D)
The Ungjin Period
Guide and driver pick up at your hotel in Seoul and drive toward to Gongju (about 90mn). Which was also called Gomanaru some time ago. We start with a visit of Magoksa Temple, listed in a UNESCO cultural heritage since 2015, the temple was established in 640 as the head temple of the Jogye Order (the representative order of traditional Korean Buddhism). For lunch, we stop in a typical Korean restaurant serving several varieties of Korean food. We continue the visits with Gongsanseong Fortress - a mountain castle with walls built over 2.6 kilometers long at 110 meters above sea level, using earthen fortifications during the Baekje dynasty. Nice view over a thick forest and the Geumgang River in the background. After a stroll around the Baekje historical site interesting for its extraordinary architecture, culture, religion (Buddhist shrines and funerary structures, and stone pagoda) and artistry, we drive to Nonsan and check in a 300-year old traditional Hanok for the night. This house is said to have been built by Yun Jeung (1629-1714), a scholar during the reign of King Sukjong of the Joseon Dynasty. It is located at the foot of this mountain where Noseongsanseong Fortress was built, facing south along with Noseonghyanggyo.
Dinner included.
Day 2 :
Gongju - Buyeo (B/L/D)
The Xabi Period
After breakfast, we depart to visit Buyeo. The Xabi era is considered as the heart of Baekje culture and was a period of exchanges with the south of China and Japan. We explored the Baekje Cultural Complex in Buyeo, followed by a cruise on the Baekma River. We will enjoy lunch near the river. We continue with a walk through the Busosanseong Fortress, then to the Jeongnimsa Temple site (the largest temple site in ancient Southeast Asia) Gungnamji Lake is where the legend of Princess Seonhwa of Silla and King Mu takes place. Baekje Geumdongdaehyang-ro was excavated from Neungsan-ri. Amid the Tombs of Neungsan-ri, only the tomb of Baekje has been identified, the six others remain unknown tombs. We continue with a walk around Naseong and Buyeonaseong.
We will stop for dinner after the visit and drive back to our hanok for a second night.
Day 3 :
Buyeo - Seoul (B/L/-)
Seodongyo Theme Park
We start the day with a visit of the nearby Donamseowon Confucian Academy, built in 1634, a cultural heritage of the Joseon Dynasty. Ancestral rites take place in February and August at Jungjeong Hall. Then we travel in time to modern Korean culture: K Drama. The Seodongyo Theme Park, opened in 2005 over a 33,000 square meter plot of land, is used as a Korean drama studio for many historical dramas. The park offers various sets from Goryeo to Joseon dynasty, royal residences of Baekje dynasty… Many famous dramas like "Ballad of Seodong" (2005), "The Great Sheer" (2012) were shot there.
We drive back to Seoul after the visit and drop you in your hotel in the city.
Your Accommodation on this Asia Travel Itinerary
---
Myeongjae-goteak
The Baekje Historic Areas
3 days / 2 nights
based on 2 people traveling together and sharing the same room
---
The total price includes:
Accommodation on a bed & breakfast basis for 2 nightw
All transportation from Seoul to Seoul and back for 3 days (Van or SUV)
Lunch and Dinner as indicated in the program
Entrance fees to all sites mentioned in the program and activities
Local English speaking guide (other languages possible when required) for all tours mentioned in the program.
The total price does not include:
Other meals that are not included in the program.
Drinks, personal expenses, tips and gratuities.
Options and other activities not included in the program.
---
This Secret Journey was designed in cooperation with Secret Retreats Korea (License #21-000057).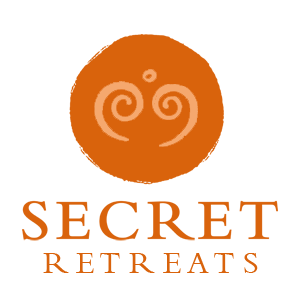 Travel Asia with Secret Retreats
Secret Retreats is a curated community of independent boutique hotel, villas, yachts and river boats keen to share their Asian Homes with travelers, sustainably and responsibly. Conservation of the environment, culture and traditions of Asia is of paramount importance to all in Secret Retreats. A community of like-minded hospitality professionals, we offer our guests authentic travel experiences that go beyond typical offerings to unveil the essence of Asia. Supporting the Asia based hoteliers and hospitality professionals and providing incredible holidays in Asia and tailor-made Asia travel itineraries direct to public ad travel agents.
Get inspired and make savings!
By booking direct with Secret Retreats and enjoy peace of mind from our full on the ground support. Contact our concierge and plan then book your Asia holiday now!
Over 100,000 subscriptions and counting, don't miss out! Subscribe to our newsletter an discover Asia with Secret Retreats