Refreshing Countryside Walks in Central Krabi
- A Secret Retreats journey -
---
---
Olivier & Kiet built Le Passe Temps boutique "maison d'hôte" some 15 years ago - a hidden place by the sea, away from the crowd but easy to tour from, a blend of authenticity and comfort. With this program, they share their best secrets off the beaten tracks to explore Krabi and its nature.
All our itineraries have generally been constructed on the basis of the rooms that have the most charm or best view, and not necessarily the first prices, nor the most expensive suites.
We can of course adjust according to your request.
---
Highlights of the Journey:
Experience one of Thailand's most beautiful coastlines
Wonderfully warm homely atmosphere at this delightful resort
Enjoy a rich variety of wildlife on guided mangrove walks
Guided walk to a forest temple to learn about Thai Buddhism
Beachside wellness activities with Tai-Chi and Yoga
Perfectly located in the middle of some of Krabi's best must-see spots, near the fisherfolk's village of Tha Lane, the delightfully homely Le Passe-Temps resort is your base for this Secret Journey. Much less developed than its famous neighbor Phuket, Krabi retains its character and charm largely unsullied by mass tourism, where a lot of the local life goes on unchanged. Blessed with some of Thailand's most beautiful coastline, the iconic limestone formations and karst islets that pierce the sea's surface give an otherworldly view to the seascape. But inland is equally as beautiful, with forested mountains, lakes and waterfalls all waiting to be explored and enjoyed, you just need to know where to look, and the team at Le Passe Temps are ready and able to share the very best of their beautiful southern Thailand home with you. Beachside dining, yoga and massage, and one of the warmest most welcoming teams in Thailand the scene is set for a wonderful holiday. The itinerary will share guided walks, sea kayaking, temple visits with Buddhist teachings, beachside guided yoga and Tai-Chi and of course with time built in to simply enjoy the resort and perhaps swap stories with the team and your fellow guests in the slow-life style that is typical of a Secret Journey – the unique travel itineraries from Secret Retreats.

Best time: October to April
---
NEED HELP ?
Contact the concierge on
---
Your Journey Day by Day
5 days / 4 nights from
560 USD
/person
based on 2 people traveling together and sharing the same room
Day 1 :
Krabi Airport – Ao Thalen (-/-/-)
Welcome upon arrival at Krabi airport where your driver will be waiting for you and transfer you to the hotel (45 minutes). After check-in and a visit of the property, the spa will be booked for you to enjoy a 60-minute "head and shoulders massage", the most relaxing and soothing part of the Thai traditional massage. In the afternoon, the hosts of the property will invite you for a discovery walk on the beach with them, this is the opportunity to talk about their experience of expatriation, to learn about the long history of this part of Thailand, how migrations from the Malay peninsula changed the balance between Buddhist and Muslim, and how the tourism is now weighting on everyone and everything... Before dinner, a welcome sunset cocktail if offered on the hotel terraces, watching the sun falling behind the islands of the bay.
No arrangement for dinner.
HOTEL:
Le Passe Temps (Sea view or Pool side room)
Start the day with a healthy breakfast on the beach: a mix of oath, black and white sesame, goji berries, and linseed, guava juice, fresh fruit plate, homemade yogurt, honey, fresh coffee, and a great selection of Thai teas. Gentle discovery walk in Tha Pom Mangrove Park (20 minutes driving + 2 hours easy walking). This regional park protects a unique biotope: 3 different kinds of mangroves blending in the same place. A 2 kilometers walkway along the stream allows us to see from inside the flora amazing adaptation abilities, and depending on the tides, freshwater fish mixing with their salted water cousins. Many animals can be observed too, from the timid varan to the daring macaques, many birds, insects, etc.
No special equipment needed: hat, sunglasses, camera.
Back to the hotel, lunch at leisure and free time in the afternoon.
In the evening: practice Tai Chi on the beach (1 hour): between yoga, martial arts, and dance, this very precise discipline develops flexibility and balance to help cultivate your Chi (vital energy) circulation. Kiet, one of Le Passe-Temps owners, has learned Tai Chi from his Vietnamese parents and has developed his skills with Thai Masters over the last 20 years. Tai Chi is best practiced in loose outfit.
No arrangement for dinner.
HOTEL:
Le Passe Temps (Sea view or Pool side room)
Today, early start with a Yoga session on the beach (1.5 hour). Hatha, Yin, Vinyasa, Laughing Yoga, with Khun Nong, Le Passe-Temps appointed Yogi Master. Khun Nong is a long-time student of Yogi Guru Naveen (Ashram Sanskar Yogashala, Rishikesh, India) and of Victor Chng (Yoga in Asia, Singapore). Khun Nong, as a disciple of Buddhadasa Bhikkhu (Suan Mokkh Temple, Chaya, Surat Thani) is also a meditation teacher. An energetic breakfast will be served after. Cycling to the pier (20 minutes) and guided kayaking in Tha Lane canyon and mangroves (2 hours). Tha Lane canyon is a 2 kilometers corridor created by the juxtaposition of huge karsts, the rocks which give Phang Nga bay its so distinctive character. The numerous caves of the cliffs facing the sea were used as tombs by the Chao Lay, the famous Sea Gipsys, whose paintings can still be seen here and there. The mangroves which cover the shores of Tha Lane river is not a national park as such, but it is carefully protected and maintained by the local communities. Both silent and innocuous, kayaking was an obvious choice to discover this natural wonder without disturbing its inhabitants, kingfishers, swallows, varans, and gibbons among many others. Please bring: beach shoes, mineral sunscreen, mosquito repellent, hat, sunglasses, camera. Dry bags are provided.
Back to the hotel, lunch at leisure and free time in the afternoon. Musical meditation at sunset with Khun Nong: 45 minutes of pure relaxation guided by the sound of the spacedrum.
No meal included.
HOTEL:
Le Passe Temps (Sea view or Pool side room)
Early morning: session of Tai Chi or Yoga on the beach After a healthy breakfast, the morning is yours to enjoy. After lunch, you will go for a jungle walk and Buddhism basics. An introduction to the Teachings of the Lord Buddha, how the doctrine differs in Thailand (Hinayana – Lesser Vehicle) from China or Japan (Mahayana – Greater Vehicle), while visiting the grounds of the Tiger Cave temple, in Krabi. At the back of the pagoda a 100 step staircase leads to a large and naturel circus that shelters a primary forest where monks come to retreat and meditate. A narrow path between the colossal trees leads to caves and hermitages. What to bring and wear: mineral sunscreen, mosquito repellent, hat, sunglasses, camera. Good shoes recommended.
Back to the hotel for a rest. No meal included.
HOTEL:
Le Passe Temps (Sea view or Pool side room)
Day 5 :
Ao Thalen - Airport (B/-/-)
After breakfast and check out, transfer to airport in time to catch your flight to your next destination.
Refreshing Countryside Walks in Central Krabi
5 days / 4 nights
based on 2 people traveling together and sharing the same room
---
The total price includes:
Accommodation for 4 nights
Daily Breakfasts (no other meal included)
Airport return transfers
All activities listed in the program: - Yoga, Tai Chi and Meditation sessions - 1x massage - Walk in the mangrove - Kayaking in Tha Lane canyon - Jungle walk and Buddhism introduction
All Taxes
The total price does no include:
International and Domestic flights to and from Krabi
Visa to Thailand (if required)
Extra activities and meals not mentioned in the program
Travel insurance
---
This Secret Journey was designed in cooperation with Kiet & Olivier and Koh Largo (License N°34/0194).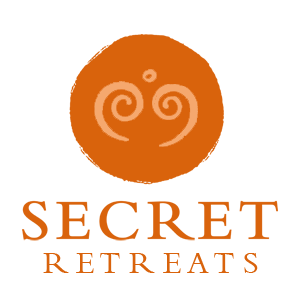 Travel Asia with Secret Retreats
Secret Retreats is a curated community of independent boutique hotel, villas, yachts and river boats keen to share their Asian Homes with travelers, sustainably and responsibly. Conservation of the environment, culture and traditions of Asia is of paramount importance to all in Secret Retreats. A community of like-minded hospitality professionals, we offer our guests authentic travel experiences that go beyond typical offerings to unveil the essence of Asia. Supporting the Asia based hoteliers and hospitality professionals and providing incredible holidays in Asia and tailor-made Asia travel itineraries direct to public ad travel agents.
Get inspired and make savings!
By booking direct with Secret Retreats and enjoy peace of mind from our full on the ground support. Contact our concierge and plan then book your Asia holiday now!
Over 100,000 subscriptions and counting, don't miss out! Subscribe to our newsletter an discover Asia with Secret Retreats