---
Showcasing the spirit of their nation's hospitality also known as omotenashi, traditional Japanese inns (ryokan), date back over 1,300 years. Behind these family run properties lies the principle of harmony, which interlaces seamlessly with nature. To ensure guests receive the most gracious welcome, every single detail from floral arrangements that reflect the season to the freshest local ingredients used to prepare the finest cuisine, ryokan hospitality is a true Art.
NEED HELP ?
Contact the concierge on
---
Ryokans Around Akita
Miyako Wasure

Meaning "Escape from society", and with no other houses or hotels in the vicinity, this ryokan is an ideal place in which to relax and rejuvenate amid luxury. Miyakowasure takes its name from the small deep purple tea flowers that grow in the garden.  Overlooking a tranquil lake, the majority of the guestrooms feature a private onsen (hot spring bath). Sample a flight of local nihonshu (sake) complemented by a multi-course dinner made using Akita's fresh local ingredients, and enjoy Miyakowasure's hearty breakfast, served in multiple courses. The welcoming deep silence here allows one to hear the trickling water from the stream, the life of the woods, the birds singing, even the sound of soft snow falling.
Onsen
Miyako Wasure is the only hotel located in the Natsuse-no-yu onsen area. Built from Aomori Hiba, a type of tree in the cypress family that grows in the Aomori Prefecture, with separate access for men and women, the communal bath Togen-no-yu is open 24/7. Reservations are required for the open-air bath, especially during the cherry blossom season.

Food
Seasonal cuisine is served using the best local ingredients. This area is known for its high quality water, vegetables, rice, sake and beef. Enjoy savoury dishes including inaniwa-udon (handmade noodles), kiritampo (mashed rice toasted on skewers), and other regional specialties.
Taenoyu

Set in the mountains covered with trees along the Sendatsu River, this unique onsen (hot spring) features five separate bath locations. Every evening they are switched in order to allow men and women to experience them all. The open-air bath, which is gender mixed, feels like an infinity pool, and overlooks a giant waterfall at the edge of the space. One indoor bath has a rock-lined edge filled with orange-golden colour water, and is almost an open-air bath itself, providing views of the forest outside its wooden overhang. 
Another indoor bath is filled with stones and clear water, allowing one to experience a foot massage when you press your feet against the bottom of the bath. Enjoy leisurely breakfasts and afternoon tea served in the dining area amid mountain views. Savour multi-course dinners complemented by Akita's local sake, or nihonshu, produced from Akita-grown rice and pure spring water.
Onsen
In Akita, onsen are seen as an extension of the earth, a source of vitamins and minerals that enrich the naturally hot water that bubbles from the ground. The peaceful surroundings filled with lush Japanese beech (buna) trees and mountain water streams make for peaceful hikes in between baths during the spring, summer and fall.

Food
Mountain vegetables and plants need to survive harsh snow conditions during the winter, but in the spring, mountain vegetables (sansai) are seen as power food. It is believed that eating sansai gives power to detox and nourish the body. Sample kiritanpo, a local dumplings from the Akita Prefecture made from pounded rice mashed into a cylinder shape, toasted on a fire on Japanese cedar skewers, served with sweet miso soup.
---
Ryokans Around Hokkaido
Takinoya
With its spectacular location amidst the beautiful nature of Hokkaiko and the healing waters of Noboribetsu onsen, Takinoya is an elegant and friendly place to ease both body and mind.
Ginrinsou
A former "herring estate" built on 1873, Ginrinsou, with its superb service, breathtaking views and fine architecture, is one of Hokkaido's finest ryokan.
---
Ryokans Around Kanazawa
The Kayotei
Showcasing the finest in art, culture and nature, combined with exquisite arts and crafts by local Yamanaka craftsmen, this is a splendid traditional ryokan.
Wanosato
Beautiful traditional buildings and delightful mountain produce make this a memorable ryokan.
Why Book with Secret Retreats ?
---
Concierge Services
Personal assistance from our Concierge offering local knowledge and insider tips to help you plan and book your perfect Asian journey.
Responsible Tourism
Booking with Secret Retreats supports Responsible and Sustainable tourism in Asia.
Local Knowledge
Benefit from our local knowledge and passion for our homes to personalize your stay.
Exclusive Offers
Exclusive deals and offers, and join the 'Voyage' loyalty program to enhance these deals.
---
Ryokans Around Kyoto
Kyoto Hot Spring Hatoya Zuihokaku
Kyoto Hot Spring Hatoya Zuihokaku

Offering a blend of Kyoto interspersed with art and onsen (hot spring), this Japanese style hotel is set around a 910-metre deep natural hot spring in the centre of Kyoto. Guestrooms are adorned with Japanese tatami (woven straw mats) and the semi-open air onsen on the top (8th) floor offers wonderful views of Higashiyama, and Kyoto Gozan, which is famous for its incredible ceremonial bonfire.
Food:
The cuisine features locally grown Kyoto vegetables and top quality ingredients sourced from around Japan. In addition to the kaiseki multi-course menu, the bright and airy restaurant also serves lunch, hot pot dishes, and Kyoto sweets.

Onsen:
These private onsen are the only natural hot springs in the Kyoto area. There are two different types of baths. The Higashiyama Bath (Rock) features intricate wall paintings with cherry blossoms and autumn leaves by the artist Hideki Kimura. The fragrant wood steam from the Nishiyama Bath (Wood) provides an extremely relaxing atmosphere and helps to wash away fatigue.

The Junei Hotel

Featuring a total of eight guestrooms, this small community-based luxury hotel was especially designed to showcase an enticing "amenities that enliven the five senses" concept. The guestrooms have a traditional Japanese with modern flair concept, and were modelled akin to historic Kyo-machiya (traditional Kyoto-style wooden townhouses). Each guestroom is at least 50sqm is size, and features authentic elegant Japanese style spaces with myriad facilities to allow guests to relax and unwind.
Food:
Kyoto is the ultimate cultural capital of Japan. It is also famous for its rich, traditional gastronomy. The Junei's chef offers Kyoto cuisine with a modern creative twist, and is well-known for his shidashi-ryori, best served with a glass of local sparkling sake from Tanzan Shuzo.

Pampering:
Luxury is all about details. Guests can enjoy a curated collection of quality amenities to match the hotel's aesthetics including imabari towels, 100% cotton gauze pajamas, handmade flower crystal pottery, and a hydrogen bathtub with shigaraki ceramics.

Gion-Hatanaka
Offering a fascinating traditional setting and a maiko dinner plan, this tranquil ryokan guarantees a relaxing stay.
Seikoro
Featuring Taisho Period style and interior design, combined with modern comforts, this ryokan offers a unique taste of two worlds.
Otozure
This ryokan's spacious 18 rooms located in a new building next to the century old Otani Sanso ryokan carries on the traditions of omotenashi in a breathtaking setting.
Ryokan Kuarashiki
Guests here can experience attentive service and exquisite cuisine amid lovingly preserved, centuries old kura buildings in the heart of the Kurashiki Bikan Historical Quarter.
Nakanobo Zuien
Located near the city of Kobe, Hyogo Prefecture, Arima has been a popular weekend getaway for residents of Kobe, Kyoto and Osaka for well over a thousand years. At Nakanobo, everywhere you look there are beautiful touches of tradition and refined taste, as well as premium hospitality – all designed to help its guests relax and ease them into the calm, tranquil onsen lifestyle.
---
Ryokans Around Kyushu
Takefue
Takefue's location,nestled in a bamboo grove, gives it a unique otherworldly air, this and its exquisite food, beautiful outdoor baths, rustic authenticity and premium service make this an outstanding ryokan.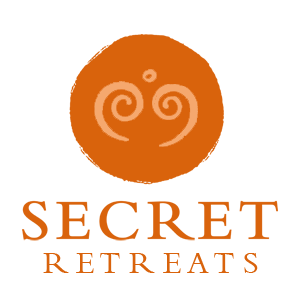 Travel Asia with Secret Retreats
Secret Retreats is a curated community of independent boutique hotel, villas, yachts and river boats keen to share their Asian Homes with travelers, sustainably and responsibly. Conservation of the environment, culture and traditions of Asia is of paramount importance to all in Secret Retreats. A community of like-minded hospitality professionals, we offer our guests authentic travel experiences that go beyond typical offerings to unveil the essence of Asia. Supporting the Asia based hoteliers and hospitality professionals and providing incredible holidays in Asia and tailor-made Asia travel itineraries direct to public ad travel agents.
Get inspired and make savings!
By booking direct with Secret Retreats and enjoy peace of mind from our full on the ground support. Contact our concierge and plan then book your Asia holiday now!
Over 100,000 subscriptions and counting, don't miss out! Subscribe to our newsletter an discover Asia with Secret Retreats