---
Starting price: from 800 USD/night (all inclusive)
NEED HELP ?
Contact the concierge on
BOOK
The Wa Ale Island Resort is located on a private island in the Myeik Archipelago (also known as the Mergui Archipelago) within the Andaman Sea and just a short boat ride both from Thailand and from Myanmar. This little visited region, except by private charter yachts, is one of Southeast Asia's best kept secrets. Breathtaking seascapes of karst limestone islands, their edges dusted liberally with fine white sandy beaches, set in calm turquoise waters, and beneath the waves richly biodiverse marine life and endlessly colourful coral reefs. This is the home of the Wa Ale Island Resort. Wa Ale Island is privately owned, more than 2,000 hectares in size and enjoys beautiful sandy beaches, calm seas and a forested interior rich in bird life. Wa Ale is also a part of the Lampi Marine Park, designated as a Heritage Marine Park by ASEAN to protect the more than 20 different mammal species and more than 200 species of birds indigenous to the Marine Park. Opening in 2018, the owners wanted their Wa Ale island resort to give more than it took from its Myeik Archipelago home. From the outset the resort was to be low-impact luxury, built from sustainably sourced materials, designed to work with the surrounding environment and local communities to ensure it blended harmoniously with its tropical island setting. Wa Ale island resort is powered by the sun, the sun's energy farmed by the resort's solar panels and stored in batteries, enough to power the entire resort – there is also a backup generator for emergency use. Water for the resort is sourced from the island's spring waters, with water conservation practiced to be as self-sufficient as possible. In fact conservation is at the heart of Wa Ale Island Resort with a percentage of profits going to a variety of carefully selected conservation projects in the Lampi Marine National Park including Sea Turtle Conservation, Coral Protection and financial support to education and medical programs for the local community.
Your Host and The Team
---
"Wa Ale Island Resort is everything that is right in the world, the way exotic resorts should be built, and luxurious wilderness explorations taken. We are proud that sustainability drives every single business and operating decision, that it is woven into the very fabric of who we are and what we offer. Every guest who stays at Wa Ale Resort shares this ethos and is contributing to a new movement in responsible and purposeful travel, and to our conservation and community-based projects too. We are also proud that Wa Ale now sets the benchmark for how Myanmar will approach the future eco-tourism development of their myriad places of unspoiled natural beauty. "
---
---
Wa Ale Resort an Idyllic Eco-Chic Boutique Hotel with a Heart
Environmental sensitivity is a core principle of Wa Ale Resort. On planning the resort, the owners, Christopher and Farina Kingsley, planned a series of community based and conservation projects to ensure the impact of the Wa Ale Resort would always be a positive one with the environment and the local community. These projects were pulled together to form the Lampi Foundation. Wa Ale island was leased from Myanmar's Ministry of Environmental Conservation and Forestry who actively support the Wa Ale Resort team's community support and conservation initiatives.
It is hoped that Wa Ale's development of eco-tourism on the island and in the area will contribute to the continued support of the local communities and conservation of the environment and the wildlife. And to date the Lampi Foundation has contributed greatly to the protection of the wildlife and the environment around Wa Ale island. They have created a turtle hatchery as both a protected and safe place for Green Sea Turtles and Leatherback Turtles to nest, and to collect important data on the turtles which can help plan projects and initiatives to better protect the sea turtles in the future. They have also set up a project to protect and conserve the region's coral reefs. Wa Ale Resort's foundation has provided patrol boats to Myanmar's Ministry of Environmental Conservation and Forestry. And for the local community, they have established projects that provide medical support and education for the local communities. These principles have shaped the Wa Ale Resort into the stunning boutique hotel that it is today, and a hotel that sets only a soft footprint in the golden sands of Wa Ale Island.
---
---
"Wa Ale Island Resort should be the dictionary definition of Eco-Chic. This boutique beach resort set on a picture-perfect private island adrift in the warm turquoise waters of the Andaman Sea has perfected the art of pairing low impact sustainable business practices with a chic and rustic-lux guest experience, bar none. Beautiful tented villas, a gorgeous mix of canvas and reclaimed timber and polished wooden floors, set beachside with uninterrupted sea views, and wooden treetop villas set on stilts placing the accommodation in the canopy, share shady and luxurious tree-house living with guests. Authentic is an oft used adjective in travel, but these guys truly are, Wa Ale has a soul, and it knows how to provide boutique hospitality and leave only footprints in the sand."
Kim, the discoverer.
---
---
---
Sea Views or Views from the Trees, What to Expect in a Stay at Wa Ale Resort
The Wa Ale Resort was built with sustainability and environmental protection of Wa Ale's beautiful part of the archipelago at the forefront of all the plans. But at no point has this compromised the luxury of the stay experience, if anything it, it has enhanced it. The resort's buildings were all built from reclaimed timber by local joiners and artisans. Wooden frames, windows and window shutters from old buildings in Myanmar were upcycled to decorate the luxury tents and the treetop villas. The furniture at Wa Ale Resort has all been designed by the resort's owners. Earth tones and natural palettes help the buildings to blend in beautifully with their natural and unspoiled surroundings.
The 11 Tented Beach Villas have all been positioned on Turtle Beach and share uninterrupted sea views with guests. These 'tents' raise the bar on glamping, with polished wood floors, king-size wooden canopy beds, comfy lounge spaces, en-suite bathrooms with outdoor showers, and a large beachfront sun-deck.
The 3 Treetop Villas are set on stilts positioning them within the forest canopy and looking out towards the sea. Polished wood floors, 4-poster king size beds, en-suite bathrooms with outdoor showers and a terrace facing the sea.
And all of the resort's buildings have been carefully placed to avoid the need to cut down any trees on the island. Wa Ale is very much off the beaten path, and all the better for it. Stays here share a stunningly beautiful land and seascape with guests, pristine for its 'off the mass-travel radar' location. Go snorkeling or diving to discover the rich variety of marine life on the reefs around Wa Ale – Wa Ale Resort has a PADI dive centre. Take a hike through the forest with the resident naturalist and learn all about the flora, fauna and birdlife of these Mergui islands. Go kayaking through the mangrove forests, or island hoping to meet and share with the locals in the fishing villages on neighbouring islands. These and many more discoveries await, and all will open your eyes to the good work and positive impact the Wa Ale resort has had on the region, and how your money spent is contributing to the protection of the environment and supporting the local communities.
---
Rooms
The Tented Villas and the Treetop Villas at the Wa Ale Island Resort have all been designed and built to blend harmoniously with their natural surroundings using reclaimed and upcycled wood, and a mix of locally sourced materials. The rooms at Wa Ale Resort are not air-conditioned preferring state of the art and highly efficient fans to ensure good, cooling, ventilation. Complimentary WiFi is available and water in all the taps at Wa Ale is double filtered and purified for drinking. The bathroom toiletries are all environmentally friendly and the sunscreen provided to guests is coral safe sunscreen.
---
---
Tented Beach Villas (11 units)
The 11 Tented Beach Villas have all been carefully placed on the beachfront of Turtle Beach to ensure privacy, tranquility and uninterrupted sea views for each villa. At a very generous 220sqm these villas very comfortably sleep from 1 to a maximum of 4 guests. Constructed of a mix of reclaimed hardwoods with canvas roof the tented villas' bedrooms have polished wooden floors and a king size handmade wooden canopy bed. State of the art ceiling fans ensure good, cooling, ventilation. The en-suite bathroom is set with 2 basins and an outdoor shower. The lounge space within the tent can be set with 2 single beds if required to sleep the maximum capacity of 4 guests. And a large terrace is set with loungers facing the beach and sea.
---
Tree Top Villas (3 units)
The 3 Treetop Villas at Wa Ale Resort are inspired by traditional wooden stilt houses. Constructed from reclaimed timber, each villa looks out from the canopy towards the beach and sea. Cool sea breezes wash through the bedroom which is set with a king size handmade wooden canopy bed. At 78sqm they comfortably accommodate up to 2 guests. The en-suite bathroom is set with a separate toilet and an outdoor shower. The state-of-the-art ceiling fans in the bedroom provide cooling ventilation. The Treetop Villas also enjoy a terrace orientated to share beach and sea views with guests.
---
Useful Information
GENERAL
Total number of rooms: 14 rooms
Opening time:
Check-in from 14:00
Check-out until 08:00
Annual closing:
15 May – 15 October
Time zone: (GMT+06:30) Rangoon
Currency accepted: USD, MMK
Credit cards accepted: Visa, Mastercard
Electricity voltage: 220V
Electricity plug type:

ACCESS
From Ranong, a short boat ride across the Thai-Myanmar border to Kawthaung. Then from the Kawthaung Jetty, it is a 1hr 40min journey on a luxury speed boat to Wa Ale Island.
Airport: Ranong Airport (UNN) - 65 km
Harbour: Ranong and Kawthaung Jetty - 35 km
CONTACT
Wa Ale Island, Lampi, Myeik Archipelago, 11451 , Myanmar
CONTACT HERE
---
---
CONCIERGE
Your concierge is ready to assist you with planning and completing your reservation,
contact them on dream@secret-retreats.com
We Care
Lampi Foundation
The Lampi Marine National Park is home to a rich diversity of life. Wa Ale island, located within the Marine Park, has more than 200 species of birds and more than 20 different mammals. With the founding of the Wa Ale Island Resort, protection of the environment and conservation of the wildlife was of paramount importance, so it was decided to form a foundation to administer and manage this vital work, and the Lampi Foundation was born, alongside and supported by the resort.

Guests staying at the Wa Ale Island Resort will be supporting the Lampi Foundation with every dollar they spend and contributing to the protection of the indigenous wildlife. Some of the mammals that can be seen on Wa Ale Island include slow loris, pangolin, forest cats and 3 species of monkey. The birdlife on Wa Ale is equally exotic with the magnificent hornbills, white-bellied sea eagles and kingfishers all there to be enjoyed. And underwater, swimming the reefs of Wa Ale and the Mergui Archipelago are manta rays, eagle rays, whale sharks, with stars of the macro world including frogfish, candy crabs and ornate ghost pipefish. The key projects of the Lampi Foundation are social welfare and conservation projects in and around the Lampi Marine National Park. Funding for the foundation comes from the profits of the Wa Ale Island Resort and from partners including Global Medical Volunteers, The Wildlife Conservation Society and the Turtle Survival Alliance. The Wa Ale Island Resort pledges to donate on an annual basis, 20% of the net profit and 2% of total room revenues to the Lampi Foundation.

Projects:
- Sea Turtle Conservation
The turtle nesting area on Wa Ale's Turtle Beach has been protected to ensure Green Sea and Leatherback Turtles have a safe place to make their nests and lay their eggs. As part of the conservation program a hatchery has been set up and over the last 2 years more than 40 nests have been protected with more than 4,000 baby sea turtles starting their life from Wa Ale island.
- Coral Protection
To protect the coral reefs, the Wa Ale Island Resort provides marine safe sunscreen to guests. The Lampi Foundation is also installing sea moorings over reefs to lessen the need for anchors and protect the coral reefs below.
- A Part of the Local Community
The majority of the staff at the Wa Ale Island Resort are employed locally making Wa Ale very much a part of the local community. Wa Ale and the Myeik Archipelago is home, and staff are encouraged to act as the stewards of Lampi Marine National Park.
- Charitable Donations
As a part of the Lampi Foundation's work, schools in the fishing villages of Ma Kyone Galet and Salet Galet have been supported through repairs to the school buildings and the provision of school supplies and desks. Medical supplies have also been supplied to Ma Kyone Galet's medical clinic and beach cleanups are regularly organized with the villagers by Wa Ale's staff. The Lampi Foundation also provided a grant to the World Conservation Society (WCS) to hold educational seminars at three local fishing villages on the importance of saving the Myeik Archipelago's sea turtles.
---
Unique Travel Itineraries and Secret Experiences
in Myanmar
Myanmar
Rakhine and East Bengal Coast
---
11 days / 10 nights
2,175 USD
Learn more
Myanmar
Rakhine and East Bengal Coast
---
11 days / 10 nights
2,175 USD
---
Myanmar
A Burmese Journey Through Time
---
12 Days / 11 Nights
3,300 USD
Learn more
Myanmar
A Burmese Journey Through Time
---
12 Days / 11 Nights
3,300 USD
---
Learn more
Myanmar
Myanmar's Ancient Capitals Cruise
---
5 Days / 4 Nights
1,380 USD
---
Myanmar
Myanmar's Ancient Capitals Cruise
---
5 Days / 4 Nights
1,380 USD
Learn more
10 Days / 9 Nights
2,865 USD
---
10 Days / 9 Nights
2,865 USD
Myanmar
Discover Inle Lake and The Inthar Culture
---
4 days / 3 nights
600 USD
Learn more
Myanmar
Discover Inle Lake and The Inthar Culture
---
4 days / 3 nights
600 USD
---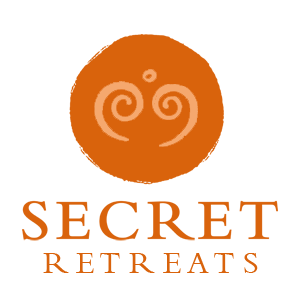 Travel Asia with Secret Retreats
Secret Retreats is a curated community of independent boutique hotel, villas, yachts and river boats keen to share their Asian Homes with travelers, sustainably and responsibly. Conservation of the environment, culture and traditions of Asia is of paramount importance to all in Secret Retreats. A community of like-minded hospitality professionals, we offer our guests authentic travel experiences that go beyond typical offerings to unveil the essence of Asia. Supporting the Asia based hoteliers and hospitality professionals and providing incredible holidays in Asia and tailor-made Asia travel itineraries direct to public ad travel agents.
Get inspired and make savings!
By booking direct with Secret Retreats and enjoy peace of mind from our full on the ground support. Contact our concierge and plan then book your Asia holiday now!
Over 100,000 subscriptions and counting, don't miss out! Subscribe to our newsletter an discover Asia with Secret Retreats