Wash Away Your Inhibitions, Bare Yourself in Hotels with Outdoor Showers
Not a big fan of bathtubs? In this edition, we have just the thing for you. Imagine dousing yourself in an all-natural aromatic body wash while showering under the clear blue sky with the sound of tropical birds all around you, or under a star filled sky accompanied by the buzzing and chirruping of a night-time orchestra of crickets and katydids. It's easy to see why outdoor showers have become one of the hottest trends these days. Let's discover in this week's newsletter a selection of Secret Retreats' resorts with luxurious and uber romantic outdoor showers.
Koh Jum Beach Villas
Krabi, Thailand

This luxury eco-chic beach hideout is a hidden gem where nature meets relaxation. The boutique resort offers 19 individually designed villas on the resort's 700-metre long beach with lush tropical gardens and beautiful sunset views overlooking the Phi Phi National Park. It is centrally located in Krabi, just an hour away from Krabi's International Airport (30mn drive+30mn boat), making it a place ideal for exploring Krabi's wondrous natural beauty, nearby islands, and Koh Jum itself. Indulging in your private plunge pool with a front row seat to the prettiest waterfront.
Just as you set off to the bathroom, you'll also find a dual-headed outdoor shower. Sure, it's mostly for rinsing off, but no one's around to witness if you lather up and let loose a little at shower time.




Tugu Lombok
Lombok, Indonesia

Located on a pristine white sand beach with views of Mount Rinjani, Tugu Lombok features colourful traces of Dutch colonialism and statues of Hindu gods. Built next to an 18-hole golf course, each of the 37 guestrooms is uniquely designed. Tugu Lombok offers 101 Dining Temptations, a tailored approach to dining experiences. Guests can also choose to dine in almost any location from the quiet beach or the garden, to private dining on the pavilion above the lily pond or a table within the extraordinary Bale Kokok Pletok dining hall. The Swarga – Garden Villa is graced with an open-air bathroom, with a surrounding green garden to protect your privacy. The emerald-green bathtub with a private rain shower will definitely wash all your stresses away.



Gal Oya Lodge
Gal Oya National Park, Sri Lanka

Positioned on the edge of the relatively untouched and least explored national park in the heart of Sri Lanka, this unique safari lodge specializes in high-end, environmentally responsible tourism. Comprising 10 spacious bungalows within 20 acres of private jungle and grasslands set around a swimming pool and restaurant, every guest space has magnificent views. The numerous activities found here include: jeep safaris, bird walks, bike rides, and meeting the indigenous Vedda Tribe. The highlight activity is a boat safari on Sri Lanka's biggest lake. Guests can expect to see a wide variety of wildlife, and for those who are really lucky the chance to see elephants swimming from island to island in search of the freshest grass.

In addition to the luxury safari adventure, bungalows include an... [

Read More

]




Paresa Hotel
Phuket, Thailand

Enjoying an unrivalled clifftop vantage point in Kamala, Phuket's most exclusive stretch of coastline. This luxury resort shares breathtaking views of the Andaman Sea with its guests. Phuket's best kept luxury secret, the resort is secreted away under lush tropical trees and gardens guaranteeing privacy and serenity. The chic, elegant villas and suites are luxuriously appointed, and all offer unrivalled panoramic sea views from their private infinity edge pools.

With 1- and 2-bedroom villas and suites, Paresa is the perfect choice for every occasion whether looking for the ultimate romantic hideaway or honeymoon suite, or for the family holiday of a lifetime, Paresa has a suite for you. This Phuket five-star property where folks lucky enough to snag a super luxury Spa Pool Suite can take bathtime... [

Read More

]



SLOW Private Pool Villas
Gili Air, Indonesia

Set in the middle of beautiful Gili Air Island near Lombok, this small island holiday complex features 10 contemporary, Balinese style luxury villas, each with its own private swimming pool. Created by three Belgium friends, Slow's concept is based on the slow spirit (slow cooking, slow moving, slow stretching) complemented by a range of activities including diving, snorkelling, kitesurfing, swimming with sea-turtles, yoga, pilates, zumba lessons, golf, and trekking. The showers in each of these divine private pool villas are made of giant cobblestones and beautifully open-air. We recommend a night-time shower while gazing at the spectacle of stars above.




Samanea Beach Resort & Spa
Kep, Cambodia

Set on the seashore in Kep next to a protected mangrove forest, all 12 villas have a private terrace with sea, garden or pool views. Embrace stunning sunset views of the Bay of Thailand, Phu Quoc Island and Bokor Mountain, and enjoy the 300sqm infinity swimming pool with integrated Jacuzzi jets, the private white sand beach, and dinner served on the restaurant's panoramic roof terrace, in the mangrove, or on the beach.
With a classic outdoor rain-showers and luxurious outdoor bathtubs set amidst a lovely garden. We've taken a lot of baths in our time and nothing quite compares to a candlelit bubble bath or shower under the stars.



Neeleshwar Hermitage
Kerala, India

Set in a secluded palm grove beside the Arabian Sea in Northern Kerala, Neeleshwar Hermitage breathes tranquility. Built according to Kerala Vatsu's traditional architectural principles, the cottages are a mix of wood and thatch architecture with contemporary touches. The resort features 2 restaurants, a large swimming pool facing the sea, a spa and yoga centre, and an unspoilt white sand beach. The Prema Plunge Pool Cottage bathing area is surrounded by high walls and tropical trees, so there's plenty of privacy. While we believe showering outside is exhilarating no matter when you do it, these showers are particularly romantic when used under the light of a full moon




Inle Princess Resort
Inle Lake, Myanmar

Sadly, our friends in Myanmar are suffering troubled times, but this breathtakingly beautiful country and wonderful people should always be on your travel radar and our friends on Inle Lake are not to be missed. Set on a peaceful inlet near the Blue Mountains in southern Shan state, Inle Princess is the perfect place to discover the unique cultural and natural treasures of Inle Lake. Take a boat to explore the lake, enjoy walks, bicycle rides, canoeing, and bird watching from your spacious private deck, and then unwind at the traditional spa or swimming pool.

Taking your morning shower outdoors shaded by tall trees makes for a perfect start to anyone's day. These outdoor showers are... [

Read More

]



Papua Paradise Eco Resort
Raja Ampat, Indonesia

Papua Paradise Eco Resort is set on the uninhabited island of Birie in the Raja Ampat archipelago of Indonesia. The resort's 26 traditional and comfortable overwater bungalows enjoy incredible sea views across the House Reef. From their spacious decks guests often catch glimpses of passing turtles, sharks, manta rays and even dugong in the surrounding reefs. The bungalows have been built in a traditional style to be in harmony with the local climate, as well as contributing to the sense of place of guests.
This bathrooms of this eco resort's overwater bungalows keep it as natural as possible, open-air you can enjoy the fresh ocean breeze and endless skies above as you bathe. With the island being uninhabited nature on and around the island is
...[
Read More
]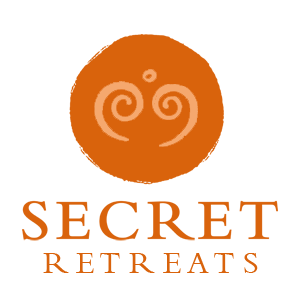 Travel Asia with Secret Retreats
Secret Retreats is a curated community of independent boutique hotel, villas, yachts and river boats keen to share their Asian Homes with travelers, sustainably and responsibly. Conservation of the environment, culture and traditions of Asia is of paramount importance to all in Secret Retreats. A community of like-minded hospitality professionals, we offer our guests authentic travel experiences that go beyond typical offerings to unveil the essence of Asia. Supporting the Asia based hoteliers and hospitality professionals and providing incredible holidays in Asia and tailor-made Asia travel itineraries direct to public ad travel agents.
Get inspired and make savings!
By booking direct with Secret Retreats and enjoy peace of mind from our full on the ground support. Contact our concierge and plan then book your Asia holiday now!
Over 100,000 subscriptions and counting, don't miss out! Subscribe to our newsletter an discover Asia with Secret Retreats