Chef Pola's grand mother house, now
Mie Café
, in Siem Reap
The women of the generations above us hold many of the secrets of traditional cuisine and ways of experiencing ancients foods and local ingredients.
At a time when many of the old ways of living are fast becoming a thing of the past, mothers, grandmothers and aunties have influenced many of our restaurant owners and chefs, inspiring them to share their old family recipes with the rest of the world.
Explore the flavours and joys of the past through these Secret Tables…
Supanniga Eating Room in Bangkok serves authentic, savoury Thai cuisine using premium ingredients from Thailand's seaside towns including fish sauce, kapi (dried shrimp paste), and salted fish and showcases delicacies from the Trat and Chantaburi provinces, with a slight Isaan touch. 
 Owner and designer of Supanniga Eating Room, Thanaruek Laorauvirodge, credits his grandmother, Khunyai Somsr, for the recipes that have been passed on through his family for more than 80 years, and the inspiration behind every dish. His goal was to share the food he enjoyed within his family, authentic Thai recipes passed down to him through generations.
"My grandmother was not only a great cook, she also told fascinating stories about her dishes. One of her fish recipes called Gaeng Pa Sub Nok comes from when my great-grandfather used to carry chilli paste wrapped in banana leaves with him while he was hunting in the jungle."
Supanniga Eating Room can be found in three locations across central Bangkok.
For food-lovers looking for an even greater dining experience, cruise along the famed Chao Phraya River and witness many of Bangkok's most historical buildings, alongside delightful Thai cuisine and warm Thai hospitality on board the luxurious Supanniga Cruise.
Enveloped by the historic beauty of three UNESCO World Heritage listed lotus ponds, Manda de Laos in Luang Prabang, carries on the traditions and spirit of "Mama Phiew" (Manda means "Mother" in Laotian), dedicated to sharing how one cooked and ate in the past.
Founder, Toune Sisouphanthavong, dedicated the restaurant to her mother.
"My mother, Mama Phiew, was born in 1930 in Luang Prabang, the eldest of three children. Like all young ladies in Luang Prabang of that time, Mama Phiew learned to cook traditional Lao dishes from her own mother. When she married my father and had 10 children including five girls, she passed her knowledge and love of Lao cooking along to us. The property of Manda de Laos has been in my family for generations, and while daily life has changed in Laos and around the world, here at Manda de Laos, we carry on the traditions and spirit of Manda Phiew (Manda means 'Mother' in Laotian)."
Signature dishes, include "Khoua Sin Kwai" (wok fried buffalo and flambé with Lao Lao alcohol), "Laap Moo" (a special dish inspired by traditional minced pork recipe of Toune's mother) and "Ping Pa" (grilled famous Pa Nin fish with lemongrass and Lao herbs, served with homemade tomato maklen).
Manda de Laos' Signature Cocktails feature Lao ingredients and flavors combined with a unique blend of legacy, modernity and innovation, such as the "Laos Parinha" (Champa Kao with cucumber and lime rimmed with local ground rice).
Situated in a World Heritage listed building on the tranquil banks of the Mekong River in Luang Prabang, owner of Le Calao, Yannick Uppravan, developed a passion for food and cooking from a young age. He grew up in his hometown of Luang Prabang, enjoying the flavours of generation of cooking, with his grandmother's traditional foods. Sent to France when he was 8 year old, Yannick continued his fascination with Laotian cuisine through his great aunties, who taught him the secrets of and flavours of his homeland.
"The women in my family have been my inspiration and influence for my love of Laotion cuisine. They taught me to cook and to understand the spectrum of beautiful flavours in the traditional recipes from Luang Prabang."
Yannick opened Le Calao in dedication to his grandmother and great-aunts, where he could serve the traditional and authentic foods now forgotten by many.
Upcoming Secret Tables Events
Secret Tables Chef, Darren Teoh of Kuala Lumpur's award winning restaurant shares two nights with Restaurant Nouri – one of Singapore's most exciting restaurants.
Highly technical and drawing from Chef Ivan Brehm's experience of life; the cuisine is eclectic and colourful.
Nouri has just been inducted into the prestigious class of restaurants with one Michelin star.
Join us as two friends cook together bringing the unique cuisine of Nouri and the ingredients of Dewakan for these two nights only.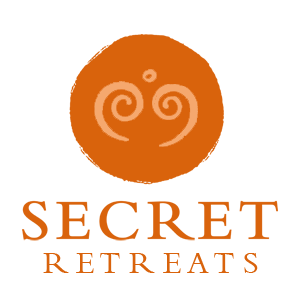 Travel Asia with Secret Retreats
Secret Retreats is a curated community of independent boutique hotel, villas, yachts and river boats keen to share their Asian Homes with travelers, sustainably and responsibly. Conservation of the environment, culture and traditions of Asia is of paramount importance to all in Secret Retreats. A community of like-minded hospitality professionals, we offer our guests authentic travel experiences that go beyond typical offerings to unveil the essence of Asia. Supporting the Asia based hoteliers and hospitality professionals and providing incredible holidays in Asia and tailor-made Asia travel itineraries direct to public ad travel agents.
Get inspired and make savings!
By booking direct with Secret Retreats and enjoy peace of mind from our full on the ground support. Contact our concierge and plan then book your Asia holiday now!
Over 100,000 subscriptions and counting, don't miss out! Subscribe to our newsletter an discover Asia with Secret Retreats