Amazing Island Journeys in Asia
Gorgeous pristine ivory-sand beaches, warm and clear turquoise waters, and incredibly diverse and colourful reef life at some of the world's best diving sites – Asia's beautiful islands are paradise. Are you planning an island vacay in Asia? Or wondering which islands in Asia to visit? Secret Retreats is here for you! This edition of Secret's Out highlights the best island journeys in Asia worthy of being added to any island lover's destination hit-list. Whether you are a solo traveler, a couple, or a small family – there is no shortage of extraordinary island journeys in Asia to visit.
To help you find the very best journey in Asia, from Thailand and Indonesia to Malaysia and the Philippines, we've rounded up a list of our absolute best island journeys in Asia for you. Quite simply, these water-walled islands are paradise found. All you have to do is to contact us and start packing!
Journey to The Majestic Equatorial Shores of Raja Ampat
Indonesia – 8 Days / 7 Nights
Just off the northwestern tip of the island of New Guinea, the remote Raja Ampat archipelago comprises a unique labyrinth of more than 1,000 islands spread over a vast expanse of calm turquoise seas. Startlingly beautiful both above and below the water Raja Ampat translates as 'four kings', describing the four main islands of Waigeo, Salawati, Batanta and Misool. The archipelago has the highest recorded marine biodiversity on the planet and is home to the world's richest reefs, offering a staggering diversity of experiences to those lucky folks who have booked trips with Secret Retreats either aboard one of our yacht charters or stays at one of our beautiful rustic-luxe boutique beach and dive resorts in the region.
Cambodia – 6 days / 5 nights
Located off the coast of Sihanoukville, the islands of Koh Rong and Koh Rong Samloen are often described as Cambodia's island paradises. Part of the 23 islands that make up the Ream National Park, Koh Rong is the largest of Cambodia's tropical islands, with Koh Rong Samloen the second largest. Both islands boast pristine white sandy beaches, warm crystal-clear ocean waters, and a hot tropical climate. During your stay you can enjoy relaxing days on the beach, go swimming, fishing, scuba diving, rent a boat, and enjoy exploring the island's interior. Many attractions are great for the whole family and seafood can be enjoyed in many styles, fresh from the sea. A visit to the Rong islands makes for a great extension to our other cultural and country-wide excursions in Cambodia.
Maldives – 6 days / 5 nights
The Maldives, a water world beyond compare of more than 1,000 beautiful tropical islands scattered across a seascape of outstanding beauty. Our 6 day / 5 night journey will share with you both the beauty of the islands and the beauty of the seaways as we take you on a journey to discover two stunning atolls. A rare non-static holiday in the Maldives to explore colorful reefs, discover tiny islets, relax on white soft sand beaches on stunning Maldivian tropical islands inhabited only by nature, and swim in warm, calm and crystal-clear shallow seas. Starting from Soneva Fushi, a tropical island hideaway, this journey continues with a cruise aboard the luxury 2-cabin 23-metre yacht, Soneva in Aqua, and ends with a luxury stay at the heavenly over-water resort, Soneva Jani.
Indonesia – 6 days / 5 nights
Manado is without doubt one of the highlights of diving in Indonesia. Located in North Sulawesi the city of Manado is spoilt for choice when it comes to diving and enjoying the underwater world. With the Bunaken National Marine Park to the north, Bangka Island to the north-east and the Lembeh Strait to the east of Manado, this region is a marine lover's paradise destination. The clear, warm waters here contain an astonishingly high number of rare species of corals, sponges and fish living on magnificent pristine reefs. With over 1,500 species of fish the islands around Bunaken offer some incredible coral reef diving, and the waters of the Lembeh Strait are especially renowned for Macro Diving, or critter diving as it is more popularly known, Lembeh is known by divers as the Critter Capital of the World (…)
With emerald forests plunging directly into turquoise waters, edged with powdery white sand beaches and dark cliffs surrounding deep pristine lagoons, North Palawan is one of the Philippines' most preserved regions with unspoilt nature and untouched wilderness aplenty. It is a region of outstanding natural beauty. The North Palawan Escapade by Secret Journeys is an 8 day and 7 night excursion offering an exotic combination of locations across North Palawan to see the best of this stunning region while staying in the most charming and exclusive resorts of Flower Island and Miniloc Island Resort.
The Charms of Bali and Gili
The Island of the Gods has attracted a steady stream of artists, painters, poets, explorers, spiritual seekers over the centuries but despite the number of visitors coming every year, Bali has managed to keep a serene pace, where still today, ceremonies beat the rhythm of daily life. The charm of the island lies in its thousands of temples and shrines, always decorated for ceremonies, the music of the gamelan, the green terraced rice fields, the lush forest and the sounds of the waves. Bali is a tropical getaway, a romantic destination for couples and for lazing on a nice white sandy beach with a coconut. Bali and the Gili Islands are also a heaven for adventure seekers and water-sports enthusiasts, with excellent opportunities for trekking and climbing Bali's island's enigmatic volcanoes which also offer incredible routes for dirt bike and enduro riding. These islands also offer world class waves for surfing and stunning underwater scenery and sea-life for snorkeling and scuba-diving (…)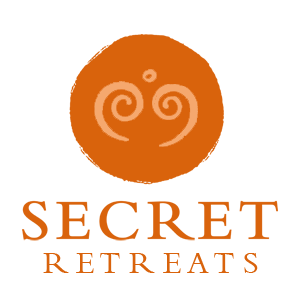 Travel Asia with Secret Retreats
Secret Retreats is a curated community of independent boutique hotel, villas, yachts and river boats keen to share their Asian Homes with travelers, sustainably and responsibly. Conservation of the environment, culture and traditions of Asia is of paramount importance to all in Secret Retreats. A community of like-minded hospitality professionals, we offer our guests authentic travel experiences that go beyond typical offerings to unveil the essence of Asia. Supporting the Asia based hoteliers and hospitality professionals and providing incredible holidays in Asia and tailor-made Asia travel itineraries direct to public ad travel agents.
Get inspired and make savings!
By booking direct with Secret Retreats and enjoy peace of mind from our full on the ground support. Contact our concierge and plan then book your Asia holiday now!
Over 100,000 subscriptions and counting, don't miss out! Subscribe to our newsletter an discover Asia with Secret Retreats