4 Unique Nature-Healing Spots Around Asia
We all know how good being in nature can make us feel. The sounds of the forest the scent of the trees, the sunlight dappling through the leaves, the freshness and clean air. Being within nature is both relaxing and invigorating. A simple walk on the hills, along the beach or through the forest can be uplifting, great for our mental wellbeing, and is always refreshing whatever the weather.
The topic of nature-healing sounds more like a fiction, a wellness wish list, rather than something based on scientific study. Until now. A group of Japanese researchers set out to discover whether something special and clinically therapeutic actually happens when we spend time in nature. 'Shinrin-yoku', or forest bathing, emerged in Japan during the 80s as a practice that benefits people on both a physiological and
Nature-healing, or Forest Bathing, is not exercise, or hiking, or jogging. It is simply being in nature, connecting with it through our senses of sight, hearing, taste, smell and touch, a meditation with Mother Earth . Even though the research is still ongoing, I think we can all agree from our own personal experiences that spending time within nature is certainly good for body and mind. In this edition, we would like to introduce you to some tranquil nature spots and natural wellness that will rejuvenate you, body
Forest Healing Sagano Forest
The image of strolling in a sprawling bamboo forest as the sun sets, seems other-worldly or even as if it were a dream. A visit to Kyoto would not be complete without strolling in the Sagano Bamboo Forest for your forest healing.
Only 30 minutes or so from downtown Kyoto, this majestic bamboo forest is a beautiful contrast to the urbanity surrounding it. Wooden paths weave through the dense thicket of tall bamboo stalks that reach dozens of feet into the sky, creating a vibrant green canopy overhead. As the wind passes through the tightly packed grass, the stalks bend and creak, the leaves rustle, and the woody trunks knock together, creating a peaceful sound like nothing else.
The meditative sounds of nature, as if the bamboo forest is talking to you, will calm you. In fact, Japan's Ministry of the Environment designated the location's aural pleasures as one of the country's '100 Soundscapes of Japan', an initiative designed to encourage the local population to get out and appreciate the country's acoustic wonders. This is a must for any visit to Kyoto, the experience of the sound and vision of the bamboo forest is one of a kind.
A Nature Walk at Flame of the Forest
For those looking to reconnect with nature, the Flame of the Forest Safari Lodge, set on 10 acres of private forest, has to be top of the list for places to stay in Madhya Pradesh. While you're at Flame of the Forest, you will have the rare opportunity to immerse yourself within the sounds, sights and smells of the forest on your doorstep. The owners also planted over 2,000 trees while building the lodge, playing a role both in local conservation and in the preservation of the forest environment. With activities like nature walks and village walks, each walk can be tailored to match guests' individual preferences. Personal and private, perhaps commune with nature by taking a guided birdwatching and butterfly walk, or a walk to learn more about the surrounding trees and insects. Guided visits to local tribal villages to learn about and experience the local culture is also possible.
Wellness and Healing at Incredible MesaStila
The essence of the retreat is defined through the calming and powerful environment in which MesaStila is located. Encircled by eight magnificent volcanoes and set within fifty-five acres of gardens, coffee plantation and tropical jungle, the views surrounding Mesastila are truly timeless.
In a world where pollution, noise, crowds, unhealthy diets and stress are a part of most of our everyday lives, MesaStila offers an escape and a true sanctuary for your body and soul. The team at the resort have created a distinctly Javanese fusion of wellness and health promoting experiences from dining from their organic gardens to traditional massage and spa treatments, and the opportunity to consult with skilled local healers.
The wellness treatments here are influenced by the tradition of Javanese natural medicine. The traditional healers, called Tabib, can promote healing for a variety of physical, emotional, and spiritual complaints. A local Jamu Master is on hand to formulate special healing tonics for guests' needs.
This gorgeous property shares complete tranquility with guests, natural beauty beyond compare, cooling mountain air, beautiful tropical gardens and lush vegetation.
Let the healing power of Bhutan's wonders heal you! Visit the country at the heart of the Himalayas where you will spiritually connect with your inner-self, Bhutanese culture, and their way of life. Ranked one of the top 10 safest countries in the world, Bhutan is also the world's only carbon negative country with over 70% of the country forested and no traffic lights! Still untouched by many and explored by some, Bhutan has dramatic landscapes, beautiful monasteries, and more for the solitude seekers.
Soak up the positive energy from the Kingdom that is often called the happiest country in the world. We urge you to explore the villages to see and experience the nature of Bhutanese hospitality and the positive thinking way of life. If you need spiritual guidance, visit a Buddhist lama for a spiritual talk. For those who admire nature and its creations, Bhutan offers plenty of majestic nature trails for you to enjoy. And at the end of a long day discovering this ancient land, melt away the stress and worries of the modern world in the warm embrace of a traditional hot stone bath.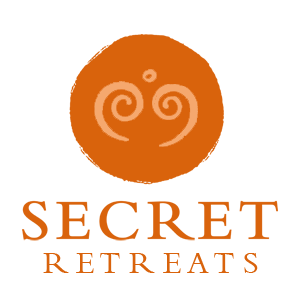 Travel Asia with Secret Retreats
Secret Retreats is a curated community of independent boutique hotel, villas, yachts and river boats keen to share their Asian Homes with travelers, sustainably and responsibly. Conservation of the environment, culture and traditions of Asia is of paramount importance to all in Secret Retreats. A community of like-minded hospitality professionals, we offer our guests authentic travel experiences that go beyond typical offerings to unveil the essence of Asia. Supporting the Asia based hoteliers and hospitality professionals and providing incredible holidays in Asia and tailor-made Asia travel itineraries direct to public ad travel agents.
Get inspired and make savings!
By booking direct with Secret Retreats and enjoy peace of mind from our full on the ground support. Contact our concierge and plan then book your Asia holiday now!
Over 100,000 subscriptions and counting, don't miss out! Subscribe to our newsletter an discover Asia with Secret Retreats