A Solo Female Traveller's Guide on
Are you female and afraid of traveling alone to Asia? Because of the media and the mystery of the unknown, many people have very strong views on what Asia is like, some of them negative and pertaining to safety. The truth is Asia is an easy continent in which to travel solo as a female. Most of this fascinating continent is relatively safe, the food is incredible and the cultural variety is immense. No two countries, nor even two regions of a country, are alike, and it is this endless diversity that makes travelling in Asia such a delight.

We also believe that there's something empowering and exhilarating about the freedom of discovering a new place on your own. And at the same time, the experience could also get a little nerve-wracking for first-timers. With the "New Normal" and social distancing culture which we all now have to adapt to, planning a new journey could give you a bit of a headache and that's where Secret Retreats and our team of concierges on the ground in Asia can help you. Here we have some perfect destinations for you to dive deep into once in a lifetime magical experiences and explore some of the most fascinating, vibrant and richest cultures on this planet.

So, if you're planning your next escape and have decided to drop the baggage of an extra person, here's our list of where to solo travel in Asia:
Reverie Siam
Thailand is one of the most pleasurable countries in which to travel as a woman. Pai especially, is a safe and inviting town for women whether travelling with friends or alone. A mesmerizing rural landscape in the north of Thailand surrounded by inspiring mountain and jungle scenery. The team at Reverie Siam cultivate a friendly, natural and laid-back hospitality experience to all visitors. Styled after the European inspired architecture of Southeast Asia in the early 1900s, the name Reverie Siam evokes a sense of being enchanted by one's memories.
Satri House
The appropriately named Satri House ('satri' is 'lady' in the Laos language) is here for us to witness the beauty of Laos – the indigenous lifestyle of its people, its simplicity, elegance and sense of grace. Inspired by Laos culture and built at the turn of the last century as the residence of Prince Soupha-nouvong (the resistance leader known as the "Red Prince" who later became The Lao People's Democratic Republic's first president in 1975) Satri House is deemed the most stylish boutique residence in Luang Prabang. Be sure to discover the best spots to admire the sunrise or explore the friendly old town (a UNESCO World Heritage Site) along the Mekong, and enjoy the meditative silence from the surrounding temples.
Tugu Lombok
Tugu Hotels aim to keep the rich cultural heritage and the romantic classical history of Indonesia alive. It is the owner's vision to bring back to life the art, soul and romance of Indonesia, and to introduce them to the world in a package of dreamy landscapes, atmospheric interiors and original art and antiques that transport guests to another world of ancient kingdoms and quixotic legends. Tugu Lombok is located on a pristine white sand beach with views of Mount Rinjani and features colourful traces of Dutch colonialism and statues of Hindu gods. They also offer mouthwatering cuisine, hospitable locals and the gentle and peaceful lifestyles of the local people. Tugu truly paves the way to one of the most unforgettable journeys of any traveller.
Neeleshwar Hermitage
Neeleshwar Hermitage is one place where you will find the perfect blend of nature, wellness, warm hospitality and food that would appeal to everyone across the world. Kerala, where this sublime hermitage is located, has always been a woman-friendly state. The unexplored beauty of Northern Kerala on its doorstep and set in a secluded palm grove beside the Arabian Sea, Neeleshwar Hermitage breathes tranquility, and slowly. The resort features 2 restaurants, a large swimming pool facing the sea, a spa and yoga centre, and a breathtaking and quiet unspoilt white sand beach. India is believed to have the oldest and most gracious system of refined hospitality, and the team at Neeleshwar are keen to share this with all of their guests: they have twice won the award by CNBC TRAVEL for Best Resort for health and rejuvenation.
Rakkojae Seoul
In today's era of cold modernism, exact science and calculative digitalism, there is a fervent need for something more. At Rakkojae, the team believe that the elegance of traditional Korea and the warm-heartedness of the Korean people is the answer to this problem. Seoul has ranked as the world's ninth safest city in the world and Rakkojae, a stunning example of a Hanok residence, is truly a breath of fresh air from the many ubiquitous hotels. Hanok are traditional residences and fine examples of classical Korean architecture that invoke harmony and elegance in every view of the property. A stay at Rakkojae provides an unforgettable travel experience that is sure to nourish your inner spirit. If the comfort from the stunning architecture and design of a Hanok is the beautiful hardware, then the elegance and warm-heartedness of the Korean people is the software and we believe it is these factors that create the sense of place unique to Korea, that really cannot be experienced anywhere else in the world. With the passage of time Hanok have developed an old-fashioned ambiance and grace that cannot be replicated in modern hotels. It is a home that is in harmony with nature, where even the wind and the moonlight come to rest.
The Junei Hotel
Traveling solo in Japan is a fascinating, warm, and unforgettable experience. Japan is without doubt one of the safest countries on earth and Kyoto is a must on almost every traveller's itinerary, and for good reason: the city is filled with beautiful temples! The Junei, Kyoto, features a total of eight guestrooms within a small community-based luxury hotel that has been designed to showcase an enticing "amenities that enliven the five senses" concept. The guestrooms are traditional Japanese with modern touches to ensure comfort, and were modelled in homage to the historic Kyo-machiya (traditional Kyoto-style wooden townhouses). Each guestroom is at least 50sqm in size and features authentic elegant Japanese style spaces with myriad facilities to allow guests to relax and unwind after spending a day enjoying one of the most beautiful cities on earth.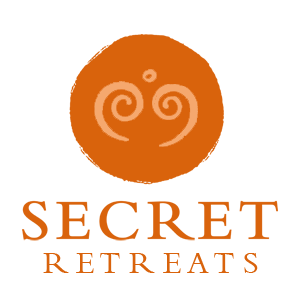 Travel Asia with Secret Retreats
Secret Retreats is a curated community of independent boutique hotel, villas, yachts and river boats keen to share their Asian Homes with travelers, sustainably and responsibly. Conservation of the environment, culture and traditions of Asia is of paramount importance to all in Secret Retreats. A community of like-minded hospitality professionals, we offer our guests authentic travel experiences that go beyond typical offerings to unveil the essence of Asia. Supporting the Asia based hoteliers and hospitality professionals and providing incredible holidays in Asia and tailor-made Asia travel itineraries direct to public ad travel agents.
Get inspired and make savings!
By booking direct with Secret Retreats and enjoy peace of mind from our full on the ground support. Contact our concierge and plan then book your Asia holiday now!
Over 100,000 subscriptions and counting, don't miss out! Subscribe to our newsletter an discover Asia with Secret Retreats