VayCay or StayCay These Big City
Weekend Getaways are Perfect for You!
While travel is still largely restricted, we would like to dedicate this edition to some of the wonderful city escapes in Asia – this is our Destination Staycation-Vacation edition. Whether working from home or back to the daily grind and the daily commute, today's curated selection of city escapes is here to inspire some wanderlust in you. If you are located within Asia, then maybe the selected properties and destinations will give you ideas for some fascinating and rejuvenating travel experiences on your doorstep. If you are located outside of Asia, then these ideas are for you too, to explore on your next vacation to this endlessly fascinating home continent of ours.
Asia is a giant continent with no shortage of destination options. But when it comes to choosing a place to spend a three-day weekend slowing life down, you'll want it to be a destination small enough that you won't leave feeling like you only saw a small percentage of it, but large enough that you'll be able to make new discoveries every day. In this edition, we have hand-picked some of our favourite city escapes that are perfect for a quick solo or family trip and both for StayCays and VayCays. Read on and start planning and booking your next travels with Secret Retreats.
See you on the sunny side!
Puri Ganesha Homes by the Beach, Bali, Indonesia
Weekend Escape filled with Wonderfully Rejuvenating Gastronomic Experiences
Puri Ganesha Homes by the Beach, only 2 hours' drive from South Bali (Denpasar), is a masterpiece of barefoot luxury. The vision of a remarkable woman, Diana von Cranach, renowned as Asia's Top Raw Food Chef she can also list designer, food consultant, author, interior designer and Egyptologist to her list of skills. At Puri Ganesha she has thoughtfully designed, built and set 4 stunning two-storey pool villas to make the best of the ocean views on this gorgeously off the beaten path stretch of coastline in northwest Bali. Each villa is positioned within an acre of garden to ensure privacy and serenity for guests, and with a choice of one, two or three bedrooms all with amazing sea views there is a villa to suit every occasion, from solo getaways to... [
Read More
]
Reverie Siam, Pai, Thailand
Family Luxury Escape from Chiang Mai
Reverie Siam is without doubt one of the best family escapes from Thailand's northern city of Chiang Mai. A charming family run Pai boutique luxury hotel, Reverie Siam is set amongst nature in a peaceful riverside location with mountain and river views from the rooms. It really is the perfect place for reverie between trips exploring the Pai's surroundings. From natural wonders such as waterfalls and Pai canyon, to tea plantations and hilltribe cultures, there is a lot to experience and enjoy with the family when touring around Pai. Chiang Mai boutique hotels have long inspired hoteliers in Pai to offer, despite their rural location 2.5hrs drive into the mountains from Chiang Mai, a hospitality experience that compares well to Chiang Mai luxury... [
Read More
]
MesaStila, Central Java, Indonesia
Mind and Body Luxury Escape
Formed almost entirely by volcanic activity, Java is also home to a tightly packed chain of volcanos that stretches from one end of the island to the other. Forty-five of the striking volcanoes are still considered active, adding to the intriguing island's fertile and otherworldly vistas. If you are looking to escape from the city to nurture your body and soul, MesaStila is located just an hour's drive from Yogyakarta City, in central Java, focusing on wellness, MesaStila offers distinctly Javanese experiences including traditional Pencak Silat martial arts, an array of organic, healthy fare and Javanese food, and indulgent therapies at its Hammam Spa. Showcasing wonderful antiques, a Colonial railway station and 23 historic "joglo" villas, steep yourself within a lush verdant paradise and drink in lungfuls of cooling and fresh highland-air surrounded by a spectacular almost other-worldly volcanic horizon... [Read More]
Island Lodge, Mekong Delta, Vietnam
If you are in Vietnam and need a romantic escape not far away from the Capital, Ho Chi Minh city, we have just the place for you. Located an easy 90 minutes by car from Saigon, this 12-room lodge is set on a small island within the Mekong Delta. The airy main building houses a cozy bar and comfortable lounge, a romantic French-Vietnamese restaurant, and a patisserie. Enjoying incredible Mekong River views from the pool, restaurant and from the eight first floor guestrooms the balconies of which are ideal for sitting with a loved one enjoying a private moment as the majestic Mekong, one of the world's great rivers, inspires dreams of what lies ahead in your lives together. The Lodge also has two 2-bedroom pavilions nestled in the property's tropical garden, ideal for small families or for friends travelling... [Read More]
We have many more wonderful escapes around Asia for you to choose from. Start by telling us your ideal destination, number of travellers, and your preferences for dates of travel. And our concierges and travel designers will create a personalized and unique holiday experience for you that truly Unveils the Essence of Asia.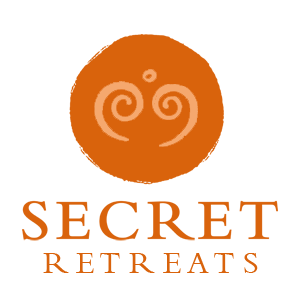 Travel Asia with Secret Retreats
Secret Retreats is a curated community of independent boutique hotel, villas, yachts and river boats keen to share their Asian Homes with travelers, sustainably and responsibly. Conservation of the environment, culture and traditions of Asia is of paramount importance to all in Secret Retreats. A community of like-minded hospitality professionals, we offer our guests authentic travel experiences that go beyond typical offerings to unveil the essence of Asia. Supporting the Asia based hoteliers and hospitality professionals and providing incredible holidays in Asia and tailor-made Asia travel itineraries direct to public ad travel agents.
Get inspired and make savings!
By booking direct with Secret Retreats and enjoy peace of mind from our full on the ground support. Contact our concierge and plan then book your Asia holiday now!
Over 100,000 subscriptions and counting, don't miss out! Subscribe to our newsletter an discover Asia with Secret Retreats