Asia Travel Escapes Inspired by
Records from excavated ancient bamboo books have proved the existence of the Chinese Zodiac from before the Qin Dynasty (221 – 207BC), and the complete 12-year cycle with their associated animals appears before or during the Eastern Han Dynasty (25 – 220AD). The animals associated with the Chinese Zodiac animals have deep seated astrological and cultural meanings. Chinese people associate each animal sign with certain characteristics. It's believed that people born in a given year have the personality of that year's animal.
Chinese New Year 2022 was celebrated on the 1st of February and while we say goodbye to the year of the Ox, 2022 welcomes in the year of the Tiger, an animal sign known to be brave, confident and thrill seeking. To celebrate Chinese New Year and the Year of the Tiger, we dig deep into our Secret Retreats' destinations to find the perfect match for each of the 12 Chinese Zodiac signs. We have matched our journeys and destinations with the typical characteristics and personality traits of each animal sign. Whether a brave Tiger seeking an exhilarating escape, a Rabbit yearning for an artistic but romantic trip or a fearless dragon looking for a wild experience, we bring you the destinations to explore based on your zodiac animal personality.
Year of the Tiger: 1926, 1938, 1950, 1962, 1974, 1986, 1998, 1998, 2010, 2022
Personality: Courageous and energetic, loves a challenge and is very competitive.
Where to go: Journey into Nepal
Brave and independent are two words that are often used to describe those born under the tiger sign. Tigers' bravery will serve them well on our Secret Journey "A Himalaya Transect" that provides adrenaline junkies with ample opportunities for adventure. Exploring the amazing heritage of the Kathmandu Valley, a cultural centre for arts and architecture for over 700 years, it has seen epochs come and go. This special journey in Nepal has been crafted to provide a degustation of the country's physical and cultural riches in a short and experience rich 10-day visit.
RAT
Year of the Rat: 1912, 1924, 1936, 1948, 1960, 1972, 1984, 1996, 2008, 2020
Personality: Quick-witted, resourceful, versatile and kind.
Where to go: Bangkok, Thailand
Known for being both charming and clever, the rat will want to travel to a place of a similar energy. Bangkok, the capital of Thailand, has an ability to charm all of its visitors thanks to its multi-faceted character, with its ornate shrines and temples, luxury shopping, myriad of delicious delights to be enjoyed on every street corner, the tolerant and kind Bangkokians, and the city's vibrant culture (…)
Year of the Ox: 1913, 1925, 1937, 1949, 1961, 1973, 1985, 1997, 2009, 2021
Personality: Diligent, dependable, strong and determined.
Where to go: Journey in Sri Lanka
The ox is an animal sign with clear characteristics. Renowned for being strong, determined, and diligent, the oxen amongst us are perfectly matched to a hiking holiday. Our recommended journey for those born under the sign of the ox focuses on hiking the hills and countryside of Sri Lanka. This 10-day 9-night itinerary will provide you with exquisite views of all the varied natural beauty across this enigmatic island. So, it's no surprise that Sri Lanka is among our top destinations chosen by travellers for hiking and wildlife holidays. Rustic wildernesses, rural wonders, and astounding safari experiences await you on Sri Lanka.
Year of the Rabbit: 1915, 1927, 1939, 1951, 1963, 1975, 1987, 1999, 2011
Personality: Quiet, elegant, kind and responsible.
Where to go: Journey into Luang Prabang Laos

Enriching experiences full of art and romance are highly valued by Rabbit signs, which makes the French colonial style town of Luang Prabang the ideal match. Basking in an artistic charm, Luang Prabang is a charming and sleepy town on the banks of the Mekong River. A repository for Laos's ancient history and Buddhist art it seems every other building in the lanes of the old town is an ancient temple. Luang Prabang is fill with great cuisine and spiritual nourishment. Located at the confluence of the Mekong River and the Nam Khan, the peninsula is a UNESCO protected gem of world heritage with 33 gilded wats, saffron-clad monks, French colonial style villas, encircled by forest, hazy green hills and waterfalls.
Year of the Dragon: 1916, 1928, 1940, 1952, 1964, 1976, 1988, 2000, 2012
Personality: Confident, intelligent, and enthusiastic.
Where to go: Safari Journey in India

Ranthambore National Park is famous for the rich variety of wildlife that calls this park home, and for its Bengal Tigers. Starting life 50 years ago as a tiger sanctuary, the park is today home to 3 of India's Big 5 must see safari animals, with Bengal Tigers, Leopards and Elephants all roaming free within the park boundaries. This abundance of nature and stunning wildlife, makes a safari to Ranthambore well suited to the fearless and energetic nature of the dragon animal sign. Secret Journey's Discover Ranthambore National Park is filled with excitement and an incredible variety of species just waiting to be discovered.
Year of the Snake: 1917, 1929, 1941, 1953, 1965, 1977, 1989, 2001, 2013
Personality: Passionate, intelligent, a little introverted and wise.
Where to go: Baba Ecolodge, Phang Nga, Thailand

With its scenic stretches of perfectly golden sands lapped by bath-warm gentle turquoise waves, Baba Ecolodge is a top destination for a beach break. This island hideaway is the ideal destination for the introverted snake sign who likes nothing more than to relax and experience life's comforts. There's something on offer for even the most discerning beach traveller at Baba Ecolodge, from gliding a kayak through mangroves, snorkeling the reefs marveling at the colourful fish life before enjoying a picnic on the beach of an uninhabited tropical island, spotting hornbills and observing families of monkeys in the trees shading your luxury villa turned island home, to watching the sunset in the island's unique savannah scenery.
Year of the Horse: 1918, 1930, 1942, 1954, 1966, 1978, 1990, 2002, 2014
Personality: Animated, active, and endlessly energetic.
Where to go: Seoul, South Korea
Those born under the sign of the horse are considered to possess an easy-going, warm-hearted nature plus a love for travelling and independence. If you are one of the horses, you will love the freedom that comes with a unique trip to one of Asia's most vibrant cities, the capital city of South Korea, Seoul. Home of all high-tech and modernity, high fashion and K-Pop culture, but all beautifully contrasted to the ancient aesthetics of old Seoul in its palaces, parkland and hanok homes. Visitors to this roaring Asian tiger will have no shortage of things to do, eat, and see here. Catch a glimpse of the famous Gangnam area, experience some of the best street food in the world, and shop the latest Asian fashion in the city's Myeong Dong area as you gallop around Seoul from new experience to new experience.
Year of the Goat/Sheep: 1919, 1931, 1943, 1955, 1967, 1979, 1991, 2003, 2015
Personality: Calm, gentle, imaginative and sympathetic.
Where to go: Cruising Journey in Raja Ampat, Indonesia

Folks under the goat/sheep animal sign, tend to be imaginative and easy-going people, and a cruise through Indonesia's Raja Ampat Islands may just be the perfect Asian holiday adventure for them. This Indonesian archipelago is the ultimate destination to experience nature and adventure. Famed worldwide for some of the most biodiverse reefs in the world today, scuba and snorkeling are a major draw for Raja Ampat. Dive with giant mantas, sharks and whales, look in awe at nature's variety on the colourful reefs. And above water, in the late afternoon trek through the forest of Sawingrai village on Pulau Gam, guided by a local Papuan, to catch a glimpse of the mating rituals of the elusive and ethereal Red Bird of Paradise. Wow will be the only word you'll need.
Year of the Monkey: 1920, 1932, 1944, 1956, 1968, 1980, 1992, 2004. 2016
Personality: Sharp, smart, inquisitive and curious.
Where to go: Secret Journey through Cambodia and Vietnam
Like those born in the year of the monkey, this Secret Journey is full of variety and full of life, the perfect journey for this cheeky zodiac to explore. For the energetic and skillful monkey sign, whose curiosity needs feeding, the rich variety of cultures and deep history of Vietnam and Cambodia will be endlessly fascinating to those born in the year of the monkey. Discover delicious Southeast Asian food and drink, learn the stories of the Mekong River and myriad variety of life that lives on and between its banks, and look in wonder at the historical sites as the enigmatic ruins whisper stories ancient kingdoms and even more ancient gods. This monkey's gone to heaven... this monkey's gone to heaven...
Year of the Rooster: 1921, 1933, 1945, 1957, 1969, 1981, 1993, 2005, 2017
Personality: Observant, hardworking, practical and courageous.
Where to go: Journey into Northern Thailand
Roosters are practical and hardworking animal signs, and they will certainly enjoy the diversity of activities available to visitors to the North of Thailand. Northern Thailand's largest city incorporates the best of both worlds with an array of practical skills on offer including lessons with a professional Muay Thai boxer and cooking classes, whilst providing a serene escape from it all with lush countryside surroundings and ancient landmarks and temples to stroll through and enjoy (…)
Year of the Dog: 1922, 1934, 1946, 1958, 1970, 1982, 1994, 2006, 2018
Personality: Friendly, fun, honest and responsible.
Where to go: Journey through Kanagawa, Japan
Japan is the place to be for dog signs. With a friendly, honest, and responsible personality type, they will really appreciate the Japanese way of all things. Friendly and helpful locals can be found on every street corner, honesty and a sense of honour underpins Japanese culture, and responsibility runs like lead through a pencil in the Japanese people and all they do. This journey will take you through expansive green landscapes and past terraced rice paddies to unique places of primeval nature, historic sites, and contemporary wonders. On your four-wheeled journey, meet the people that make Japan an unforgettable destination: from craftsmen, chefs, and farmers to artists and the new disruptors behind Japan's ever vibrant new movements. This is a really Not To Be Missed rare and exclusive experience in a beautiful private ryokan in the seaside town of Kamakura, 90 minutes from Tokyo.
Year of the Pig: 1923, 1935, 1947, 1959, 1971, 1983, 1995, 2007, 2019
Personality: Compassionate, generous and diligent.
Where to go: Journey through Cambodia

Those born under the sign of the pig are known to be easy-going and carefree when exploring, just like their rootling namesakes. Our journey to Cambodia is the perfect destination for this sign. Famed for its epic archeological site, the temple complex and ancient city of Angkor, Cambodia offers more than just its glorious ancient history to visitors. This Secret Retreats journey will take you to Battambang, a charming colonial town built along the banks of the Sangker River and will end your trip in the country's experience rich capital city, Phnom Penh by way of the Tonle Sap Lake, Siem Reap and the Angkor complex. Set on the banks of the Mekong River, Phnom Penh was long known as the "Pearl of Asia", with its many buildings with European and colonial architecture, this city was long famed as one of Southeast Asia's most beautiful (…)
Secret Retreats is an awakening to a new dimension, a different way to see the world through charming boutique hotels in fascinating destinations and often off the beaten path of mass tourism. Conveying the beauty of life in its bare simplicity with no artifice, travel with Secret Retreats unveils the essence of Asia.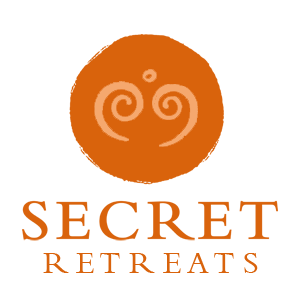 Travel Asia with Secret Retreats
Secret Retreats is a curated community of independent boutique hotel, villas, yachts and river boats keen to share their Asian Homes with travelers, sustainably and responsibly. Conservation of the environment, culture and traditions of Asia is of paramount importance to all in Secret Retreats. A community of like-minded hospitality professionals, we offer our guests authentic travel experiences that go beyond typical offerings to unveil the essence of Asia. Supporting the Asia based hoteliers and hospitality professionals and providing incredible holidays in Asia and tailor-made Asia travel itineraries direct to public ad travel agents.
Get inspired and make savings!
By booking direct with Secret Retreats and enjoy peace of mind from our full on the ground support. Contact our concierge and plan then book your Asia holiday now!
Over 100,000 subscriptions and counting, don't miss out! Subscribe to our newsletter an discover Asia with Secret Retreats