Things To Do Within 24 Hours Around Asia
Who says the fun must end at sunset? The truth is that festivities and fun can be had around the clock in most parts of Asia. From heading up Phou Si Hill at 6 am to watch the sunrise over Luang Prabang, to soaking in a night Onsen bath in Kyoto at 8 pm and enjoying a stroll in a colourful flower market in Bangkok at 4 am! Fun and fascination can be found 24/7 around Asia and the possibilities and opportunities are endless. These are just our little teasers, if you are looking for an around the clock program in each country, please contact our Concierge team, they are always ready to assist you with planning and booking your next Asian adventure or luxury holiday. Now read on to find out what you can do within 24 hrs. in Asia.
5 – 8 AM: Watch the Sunrise and join in the Morning Alms Round in Luang Prabang
Mount Phou Si is a remarkable 100-metre-high rocky hill that dominates the Luang Prabang skyline above the centre of the old town. The mountain's name translates as 'sacred hill' and is both the spiritual and geographical soul of this ancient and thoroughly charming city. From the top of Phou Si you will be rewarded with a spectacular 360-degree panoramic view of the densely lush mountains prevailing over the restful rivers and the UNESCO protected World Heritage City laid out before you, its many ancient temple spires twinkling in the early morning light. The perfect place to watch the sunrise, or set, over the Mekong River, there are hundreds of steps to negotiate, but the climb is gentle enough for anyone who is in reasonable health. The ideal start to a day in Luang Prabang, head up Phou Si at first light to watch the sunrise, then head back into the old town to join in a morning ritual that has played out for centuries in Luang Prabang, the morning alms giving.
The sight of hundreds of monks lining the streets of the World Heritage Town of Luang Prabang to collect food from local people is truly soul-inspiring, and a photo opportunity that most tourists are willing to set their alarms for (…)
8 – 11 AM: Join a Cooking Class in Bali and Visit a Local Market for the Ingredients
No trip to Bali is complete without a visit to one of the island's vibrant food markets. Join a cooking class and you will be taken on a market tour. These visits provide more than just the ingredients for your cook-up, they will give you a rare insight into everyday Balinese community life, and cuisine, which revolves around the seasons. Get chatting to your fellow shoppers and vendors, and you can even try your hand at bargaining for a real slice of local life. Otherwise, just enjoy the lively atmosphere and scenery with its kaleidoscope of baskets upon baskets of colorful fruit, vegetables, spices, herbs, rice, and flowers.
The Balinese cuisine stands out thanks to its variety of ingredients, fun preparation techniques, and the changeable spiciness levels that make it suit every palate. Cooking courses are often packaged with early morning fish and farm market tours that let you discover the variety of fresh tropical sea creatures, meats, poultry, aromatic spices and organically grown tropical fruits available. And after buying your fresh produce, you dive into a hands-on experience of recreating age-old traditional dishes – from satay varieties and fresh salad mixes with hot sambal sauces and dips to a range of desserts.
11 AM – 2 PM: Nurture Yourself from Inside Out with Ayurvedic treatments for Body and Soul in Kerala
Since it is right around midday, some countries in Asia can be hot and humid and the sun here is pretty strong. So, at the height of the day, we suggest stay in the shade and relax in a traditional Ayurvedic spa.
The treatments will be decided by the in-house Vaidya (Ayurvedic Doctor) who after a personal consultation with each client will diagnose each person's body-type or prakriti, and their particular physiological imbalances.

The Neeleshwar Hermitage in Kerala, offers its guests a utopia far removed from the pressures of everyday living, and a chance to enjoy the essence of authentic India: her friendliness, hospitality and serenely balanced lifestyle. The Ayurvedic spa, huge infinity pool, luxuriant gardens and delicious variety of food in two restaurants all combine to induce a sense of complete relaxation and harmonious well-being. Unobtrusive individual service and meticulous attention to detail are everywhere in this luxury resort, turning your holiday into 'a holy-day' every day where time stands still as you unwind, relax, and revive.
2 – 5 PM: Sunbathing on Koh Rong's Beautiful Beaches...
Located off the coast of Sihanoukville, the islands of Koh Rong and Koh Rong Samloen are often described as island paradises. Koh Rong is the largest of Cambodia's tropical islands with Koh Rong Samloen its second largest, the 2 islands a part of the Ream National Park. Koh Rong Sanloem offers a quieter, mellower alternative to the perhaps more developed Koh Rong, with its gorgeous beaches and beautiful aquamarine waters.
Both islands boast pristine white sandy beaches, warm crystal-clear ocean waters, and a hot tropical climate. During your stay, you can enjoy a relaxing day on the beach sunbathing, go swimming, fishing, scuba diving, rent a boat, or simply enjoy exploring the island. Many attractions are great for the whole family and seafood can be enjoyed in many styles, fresh from the sea. A visit to these islands makes for a wonderful extension to one of our Cambodia discovery itineraries.
5 – 8 PM: Relax after Dinner in a Natural Hot Spring
Soaking in a natural hot spring bath (onsen) is the quintessential Japanese experience and there is no better way to relax after a day of sightseeing. For many, a visit to Kyoto would not be complete without a soak in one of the region's natural hot springs or onsens, so a Kyoto onsen guide is essential for planning a trip to Japan. There are thousands of onsens scattered across Japan, including many in Kyoto and the surrounding area. Find out where the most popular onsens in Kyoto are hidden and enjoy some tips on how to dip in a hot spring bath the right way! The best suggestion from us would be to soak in a natural open-air onsen from which you can marvel at the stars above as you bathe in nature's very own answer to a luxurious spa experience enjoying the soft scent of the surrounding pine forest, the eternal views of the night sky and enveloped within soft waters warmed for you by Mother Earth.
8 – 11 PM: Get Stuffed on Asian Street Food at the Night Market in Ho Chi Minh City
Situated in a building at the centre of Ho Chih Minh, the Bến Thành Night Market is one of the trendiest night markets in Southeast Asia. It's almost painful to resist the array of culinary delights offered by the food vendors, who prepare everything from hearty, full-bodied dishes to drinks that will make your head spin before the night is over. Thankfully, the market stays open until midnight, so you'll have plenty of time to graze your away around the stalls on original spring rolls, pho-noodles, succulent meats, bánh nam, grilled seafood, bún chả, and other delicious Vietnamese staples.
As night falls, the Bến Thành Night Market comes to vibrant life. Numerous vendors set up their tents on the two sides of the Bến Thành Market feeding visitors, tourists and locals alike. This is a must see, must visit, must eat! for any visitor to Ho Chi Minh.
11 PM – 2 AM: Experience Nightlife Taipei Style!
Nightlife in Taipei is so busy and bustling that the city is almost livelier after dark than during the day! There's a lot to choose from, ensuring that most tastes are accommodated, and most visitors will find something entertaining to see or do every evening. This includes a thriving nightclub scene, a variety of bars and pubs, cultural theatre, countless night markets and Taiwan's favourite pastime – karaoke or KTV, as it is locally known.
Taipei nightlife is, to some extent, distinct in each district. Xinyi is the heart of the club scene, while Ximending is home to a choice of more traditional experiences, including markets and theatres. Da'an has the best of the speakeasy-style bars while Zhongshan is known to have the largest pub scene.
3 – 5 AM: All the Colours of Life in Bangkok's 24hr
The Thai capital of Bangkok is known for its stunning temples, modern shopping malls, delectable street food, and diverse attractions to suit all tastes. A place that's full of energy and life, tuk tuks zip along the steamy streets and roadside vendors are intermingled with hurried businesspeople, tourists from all walks of life, socialites, and monks clad in saffron robes.
This rich tapestry of life is especially noticeable in the city's heaving markets, with clothing, lucky amulets, handicrafts, and almost anything you could ever want, or desire, set out on, or under, the stalls all around you. Once you've exhausted the city's famous markets, how about seeing somewhere completely different? Treat your senses and take a few hours to explore Bangkok's colourful and busy flower markets. The flower markets are open 24 hours a day and are always at their busiest in the very early hours of the morning, around 3 or 4 o'clock in the morning when the city's floral aficionados swoop in to get the best of the bunch on offer today.
Asia is open, ready and waiting to welcome you and yours back to her beautiful, fascinating, enchanting, inspiring, endlessly relaxing, and energizing shores.
Contact our Secret Retreats' Concierges today who with their uniquely local experience and professionalism will Unveil an Asia to you that cannot be found in any other way.
Share in our Secrets for the Holidays of a Lifetime...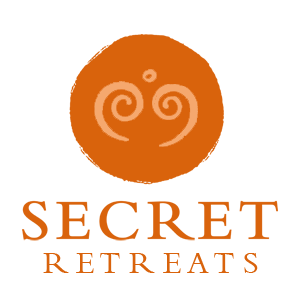 Travel Asia with Secret Retreats
Secret Retreats is a curated community of independent boutique hotel, villas, yachts and river boats keen to share their Asian Homes with travelers, sustainably and responsibly. Conservation of the environment, culture and traditions of Asia is of paramount importance to all in Secret Retreats. A community of like-minded hospitality professionals, we offer our guests authentic travel experiences that go beyond typical offerings to unveil the essence of Asia. Supporting the Asia based hoteliers and hospitality professionals and providing incredible holidays in Asia and tailor-made Asia travel itineraries direct to public ad travel agents.
Get inspired and make savings!
By booking direct with Secret Retreats and enjoy peace of mind from our full on the ground support. Contact our concierge and plan then book your Asia holiday now!
Over 100,000 subscriptions and counting, don't miss out! Subscribe to our newsletter an discover Asia with Secret Retreats