The Best Travel Experiences of Asia for Culture-Focused Travellers
As the new year approaches, our collection is expanding, and we are very happy to welcome more new members to our unique community of independent boutique hotels, villas, yachts, river boats and restaurants.
We believe that travel with Secret Retreats can provide discerning travellers with the keys to unlock the essence of Asia and all while supporting locally owned businesses in 17 countries across the continent that offer quality hospitality and unique travel experiences, sustainably and responsibly. We are working constantly with our teams on the ground to seek out and discover the best, most unique and quintessentially boutique hospitality and travel experiences to share with you, in all of our fascinating and exclusively Asian destinations.
We would like to invite you on a special journey to discover our carefully curated experiences that offer a glimpse into the cultural and culinary traditions of our Asian home.
Visit Restaurant Potong, located in the center of busy Bangkok, this unmissable restaurant, the creation of Chef Pam, offers a decadent 20-course tasting experience full of incredible flavours. The restaurant was named after the pharmacy her Hokkien great-great-grandfather founded when they decided to settle in Thailand over 130 years ago. Chef Pam is one of the most renowned chefs in Thailand today, she featured in the Forbes and was recognized in Condé Nast Traveler's 'The best New Restaurants in the world: 2022 Hot List'. Restaurant Potong also received its first Michelin Star and "2023 Michelin Thailand recently.
This renowned revolutionary Thai-Chinese restaurant is situated in a 120-year-old structure in the heart of the bustling city and combines tradition with innovation. Indulge on a culinary trip that draws inspiration from 5 elements: salt, acid, spice, the maillard reaction, and texture. A perfect amalgam of traditional and modern flavors, Chef Pam is a master artisan of flavour. Crafting their own soy sauce, fermented tea and miso, the team at Restaurant Potong take great attention to detail of the flavour profiles of every dish, and a few examples of dishes not to be missed include the 14-day dry-aged duck, barbecued Angus beef, and stir-fried Chinese kale.
Bali, Indonesia
Samsara Ubud is a luxury pool villa resort without compare in this rural idyll of Bali. The 17 beautifully appointed villas are carefully set on a hillside, a timeless inspiration from Bali's contour-defining rice terraces, that ensures panoramic views of the surrounding forested hills for every villa. The resort and villas were designed by the award-winning architects, Popo Danes, and every stroke of their pen has crafted beautifully clean lines paired with carefully selected materials and colour palette to create a resort that is beautifully easy on the eye, and blends harmoniously with its verdant and richly natural surroundings.
The villas, a mix of one-bedroom, two-bedroom and three-bedroom villas, are designed to provide privacy and serenity for every guest. Each villa features a private, heated, outdoor pool with infinity edge to share the best of the views with guests. The luxury continues inside, with interiors decorated with artisanal teak furnishings and exotic fabrics sourced from across the archipelago (…)
Amenities at Samsara Ubud include a well-appointed gym and fitness facility, excellent restaurant, bar and pool bar, a beautiful spa offering a range of treatments and massage, outdoor cinema, tour desk, and a warm and professional service standard that will make you feel completely at home from the minute you arrive (…)
Bali, Indonesia
Surya means the sun, and Shanti means peace. Surya Shanti is the fruit of a long-lasting friendship of three women: Ibu Ati from Bali, Pauline from the Philippines, and Sylvie from France. Together, they followed and realized their dream of creating a place that would share their passion for Bali with travellers and guests.
The villas at Suriya Shanti are carefully nestled in the verdant hills of Sideman, Karangase. Tucked between rice terraces and the majestic sacred volcano Agung, the resort is immersed within lush greenery and the breathtaking natural beauty of Bali. Each of the homely villas are tastefully decorated in a contemporary Balinese style, and bathe under the stars in their beautiful semi-open air en-suite full bathrooms. The resort also features a wonderful outdoor pool, spa and excellent restaurant from where diners can enjoy the incredible scenery that surround Surya Shanti of the majestic volcano, Mt Agung, rice fields and hillsides and gardens rich in tropical plants.
Riverside Boutique Resort
Riverside Boutique Resort is located on the banks of the Nam Song River, near Vang Vieng in the heart of rural Laos. Long a popular choice for adventure seekers and travellers looking to get off the beaten path, Vang Vieng is set in some of Laos's most stunning countryside. Dreamy karst limestone mountains decorate the horizon, poking out of jade carpets of rice paddy, all edged with the glassy waters of the lazily meandering Nam Song River. Looking for serenity, tranquility, and picture postcard views in every direction? Then look no further than the Riverside Boutique Resort, Vang Vieng Laos!
This delightful Laos boutique hotel houses 34 individually designed rooms and suites. Decorated with traditional touches made by local crafts-folk, with hardwood and rattan furniture, traditional fabrics and pieces from some of the 8 ethnic groups that live in this region, each guest room also has a spacious balcony set to enjoy the views. The swimming pool offers something for every guest, with shady spots to lounge poolside under mature shade trees, to sunbeds placed for the best of the sun, and a breathtaking view of the mountains across the river.
Kashmir, India
Set on a secluded ridge high above the calm waters of Dal Lake with a backdrop of the rugged Zabarwan Hills, Qayaam Gah Retreat is a place to slow down and tune out of the modern world immersed in peace and tranquility with superlative views of the majestic beauty of of Kashmir. In the spiritual symbolism of Sufism, qayaam signifies the highest mystical state. As such, qayaam is the experience of unity with everything, the conscious and unbroken enjoyment of the oneness of all life.
Lay back in one of the four luxury villas or three suites, tucked away among orchids and terraced fields and surrounded by a lush mountain landscape of the Zabarwan Range, this resort blends traditional charm with modern luxury. Wind down by sipping cups of steaming Kashmiri's saffron infused tea while feasting your eyes on the mesmerizing vista of Dal Lake below. Visit the nearby ornate Mughal Gardens and atmospheric historic heritage sites steeped in history. Or trek over the hills of the great Zabarwan range to the Dachigam National Park, where Himalayan Black Bears and Hangul Kashmiri Stags roam, also an area that is a delight for birders.
Odisha, India
The family home of the royal family of Mayurbhanj for nigh on 220years and counting, the 5 room and 6 suite Belgadia Palace is a grand country residence located about 3.5hrs drive south-west of Kolkata. Built in 1804 this Victorian neo-classical residence is still today the home to the Maharajah and his family.
The perfect home from home for guests looking to explore this fascinating region of Odisha guests are encouraged to connect with the local community in what the owners and team at Belgadia Palace call 'purposeful travel'. Visit the local artisans to learn about traditional crafts such as the ancient, 4,000years old, lost-wax-casting technique of Dokra, and Mayurbhanj Chhau, a dance that combines both folk dance and stories with martial art forms. The nearby Baripada town is a treasure trove of local life. Visit the weekly market and marvel at the colourful sights unchanged in centuries and wander the town enjoying the architecture of the residences, shop-houses and temples, that tell the stories of the town in stone and wood as far back as the 14th century in some cases. For nature lovers the palace's grounds and gardens are a must to explore and enjoy. With more than 12 acres of grounds the gardens share delightful verandahs and sit-outs to simply enjoy the views of this elegant and well-kept Maharajah's garden (…)
Chiang Mai, Thailand
Opened in 2019, this 14-room riverside Chiang Mai boutique hotel was designed and built by the multi-award-winning architects, Department of Architecture Co. Ltd. Known for their cutting edge yet respectful approach to design, their architectural statements are as wonderful to look at as they are to live within. Traditional design motifs of this ancient city can be seen in the textured tile-like wall finishes that echo the wooden shingles that have adorned traditional Chiang Mai homes for centuries and have been seamlessly brought into the 21st century in the clean and bright contemporary design of Little Shelter.
Each of the 14 guestrooms at Little Shelter has its own unique character, with the ceilings of each room decorated with images of Chiang Mai, historical and contemporary, the traditions of this fascinating city reflected in the mirrored tiles that decorate the walls. All rooms have private en-suite bathrooms, offer a choice of twin beds and king beds, and all rooms enjoy a balcony and river views. Little Shelter also features a 24-hour front desk, restaurant and bar, riverside garden and a lap pool. Set beside the Ping River that runs through the heart of the city and which the city developed around over the past 7-centuries, Little Shelter is convenient for all of the city's major highlights, including the city markets, temples, the old walled city and weekend market, restaurants and bars, and both the airport and train station.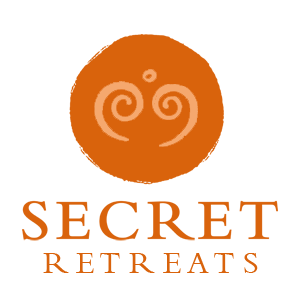 Travel Asia with Secret Retreats
Secret Retreats is a curated community of independent boutique hotel, villas, yachts and river boats keen to share their Asian Homes with travelers, sustainably and responsibly. Conservation of the environment, culture and traditions of Asia is of paramount importance to all in Secret Retreats. A community of like-minded hospitality professionals, we offer our guests authentic travel experiences that go beyond typical offerings to unveil the essence of Asia. Supporting the Asia based hoteliers and hospitality professionals and providing incredible holidays in Asia and tailor-made Asia travel itineraries direct to public ad travel agents.
Get inspired and make savings!
By booking direct with Secret Retreats and enjoy peace of mind from our full on the ground support. Contact our concierge and plan then book your Asia holiday now!
Over 100,000 subscriptions and counting, don't miss out! Subscribe to our newsletter an discover Asia with Secret Retreats