Our selection of 7 movies located in Asia with very different stories to tell
Anyone with enough travel insight would know that Asia is definitely worth exploring! This magical region has long been one of the go-to choices for Hollywood filmmakers thanks to its distinctive character, its kaleidoscope of cultures, and an extraordinary variety of stunning scenery both natural and man-made that make for a wonderful stage for any form of celluloid,
Whether you're a spontaneous adventurer, a luxury traveller, or a culture and experience junky, Asia offers so much variety. This fascinating continent has a backdrop to match almost every story with movie makers and artists long taking advantage of this theatre of every-life. While we are getting ready for the borders to reopen, I am pleased to share with you our pick of the Hollywood movies made in Asia. I hope the following selection delights and inspires you to create your next holiday story in our beautiful home, Asia. We are all looking forward to welcoming you back.
LARA CROFT: TOMB RAIDER (2001)
'Ta Prohm' is an enigmatic 12th century Hindu temple immersed in the jungles that surround Angkor Wat that was made more iconic (if that were possible) through its use as a setting for the movie "Tomb Raider". Here the heroine of this action-packed movie, played by Angelina Jolie, battled the Illuminati for possession of an ancient talisman.
Tomb Raider was based on the video game of the same name and is the story of an aristocratic English adventurer called Lara Croft...[
Read More
]
THE BEACH (2000)
Krabi, Southern Thailand
The Beach was filmed on the Thai island of Phi Phi Leh, an island of the Phi Phi archipelago located in the Andaman Sea. It is the story of a young backpacker, played by Leonardo de Caprio, who arriving in Thailand learns about a pristine tropical island where a group of backpackers have founded their own isolated community to hide away from the world and live off the grid on their own paradise island. The story set on Phi Phi Leh's stunning Maya Beach twists and turns into... [Read More]
HANGOVER II (2011)
Now let us hop over to the busy, sleepless, beating heart of Thailand. The second of this comedy film trilogy sees the hapless wolf-pack head to Thailand for a wedding and after what should have been a calm, quiet pre-wedding brunch they find themselves frantically trying to retrace their steps through the streets of Bangkok to find a soon-to-be-married groom who went missing after a wild night of partying.
The movie opens calmly on Phang Nga's beautiful and serene beaches... [
Read More
]
THE LOVER (1992)
Ho Chi Minh and the Mekong Delta – Vietnam
This steamy film is set in French Colonial Vietnam in 1929. A young French teenage girl embarks on a reckless and forbidden romance with a wealthy, older Chinese man, each knowing that knowledge of their affair will bring drastic consequences to both of them. Based on the semi-autobiographical novel by Marguerite Duras, the 'powers that be' of Vietnam were very much involved in the production of this film, even dictating that the love scenes—which left little to the imagination—be filmed in a studio in France rather than on location in Vietnam... [
Read More
]
BEYOND RANGOON (1995)
Imagining Rangoon and wider Myanmar
'Beyond Rangoon' is a fiction based on fact drama, directed by John Boorman, about an American tourist in Myanmar at the time of the 8888 Uprising. If you haven't yet seen this movie, then now is the time to watch it.
Sadly, the parallels with what is happening to the people of Myanmar today are palpable. History truly repeats itself... [
Read More
]
EAT PRAY LOVE (2010)
Bali – Indonesia, Delhi – India, Pataudi – Italy
Already very well known as a bestselling 2006 memoir of the same name by Elizabeth Gilbert, Eat Pray Love the movie was released in 2010 and stars Julia Roberts. A story of one woman's life changing journey where upon reaching a crossroads in her life she decides to spend a year traveling and hits the road to challenge and find herself. Her travels take her to Italy where she discovers the pleasure of eating (Eat), continuing her journey in India she discovers the meaning and beauty of prayer and meditation (Pray) and finally in Bali... [
Read More
]
THE APU TRILOGY (1955, 1956 and 1959)
Rural Bengal, Calcutta and Varanasi – India
Considered one of the high watermarks of Bengali film, The Apu Trilogy has won countless awards over the years from Cannes, Venice, Berlin, BFI and many others, and is regularly selected by film critics as one of the all-time greatest films. The movies have been cited as influences by directors including Martin Scorsese, James Ivory, Akira Kurosawa Abbas, Philip Kaufman, Wes Anderson and Danny Boyle for the cinematography, direction and techniques pioneered in the creation... [
Read More
]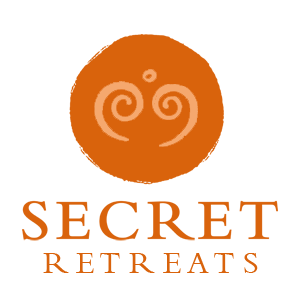 Travel Asia with Secret Retreats
Secret Retreats is a curated community of independent boutique hotel, villas, yachts and river boats keen to share their Asian Homes with travelers, sustainably and responsibly. Conservation of the environment, culture and traditions of Asia is of paramount importance to all in Secret Retreats. A community of like-minded hospitality professionals, we offer our guests authentic travel experiences that go beyond typical offerings to unveil the essence of Asia. Supporting the Asia based hoteliers and hospitality professionals and providing incredible holidays in Asia and tailor-made Asia travel itineraries direct to public ad travel agents.
Get inspired and make savings!
By booking direct with Secret Retreats and enjoy peace of mind from our full on the ground support. Contact our concierge and plan then book your Asia holiday now!
Over 100,000 subscriptions and counting, don't miss out! Subscribe to our newsletter an discover Asia with Secret Retreats