The Beauty Secrets of Ancient Asian Countries
It's no secret that much of what makes-up (pun intended) the world of beauty these days has its roots deep in the past. For many ladies, the habits and techniques in our daily beauty routines were formed by simply observing our parents when we were little, which only made our mother, aunt and grandmother seem like experts when it came to everything beauty.

In this week's newsletter we are going to share with you 5 beauty secrets from around Asia that you definitely want to incorporate in your beauty routine. Last but not least, we would however recommend using our Asian beauty tips with caution and to make a little test to check and ensure that these beauty secrets are suitable for your skin-type before incorporating them totally into your daily routines.
Turmeric, just a culinary spice or something more? (…)
Coming from the ginger family, this spice was used daily in India for at least 6,000 years as a cooking spice, perfume, textile dye, in traditional medicine and yes, for beauty!
For skin, curcumin (the principal chemical compound of Turmeric, the 'active' ingredient you might say) inhibits a protein and enzyme needed for the creation of melanin, a skin pigment, and this process helps prevent dark spots. As a natural antioxidant with antibacterial properties, it can decrease UV damage and also helps neutralize free-radical damage that could lead to premature aging in skin. (…)
Tamarind -Thailand
Smooth tanned skin, shining silky hair, radiant smile — Thai women are masters of this glowing natural look. They have often been admired for their unique beauty and glowing complexions (…)
Tamarind, a sweet, sour, tangy and tart fruit, not only serves as an excellent cooking ingredient, but it is also packed with health and beauty benefits. Vitamin C, antioxidants and minerals like potassium and magnesium will rejuvenate your skin and leave it nourished. For Thai brides, in the days leading up to the wedding, brides will typically use the tamarind pulp to scrub the skin to get the perfect smooth silky glowing skin in time for the wedding.
It is impossible to say, yet clues remain, that the use of 'thanaka' dates back to stone age times and probably adorned the stone dressing table of Wilma Flintstone. (…)
Thanaka is made from grinding the bark of a Thanaka tree on a flat stone and the resulting powdered bark mixed with water to form a thick, yellow paste that is daubed in artful circles on the cheeks of children, women and men alike, all across Burma. The benefits attributed to the use of thanaka are many, as a sunscreen, an insect repellent and anti-aging. Tests have shown today that thanaka does have strong anti-oxidant and anti-bacterial properties, so there is some valuable truth in the ancient beliefs of thanaka's skin-beautifying effects (…)
Pearl or Zhen Zhu (translating as 'Precious Ball' in Chinese) has been used for over 2000 years by Chinese women to beautify their skin (…)
Primarily the use of pearl has been to slow the signs of aging and to achieve bright, glowing and almost pearl coloured skin. Pearl is still widely used in China, and other countries in Asia, today. Used in a powdered form, it is both ingested and used as a paste topically on the skin. Made as a mask mixed with egg white, milk and honey, or used as a night cream with a little of the powder mixed in with the preferred serum, oil or cream of choice. Modern science has validated many of ancient China's claims in finding that pearl does in fact contain at least 30 trace minerals along with its main constituent, calcium, that contribute to healthy skin and promote good health (…)
Now let's talk about nourishing your beauty from within. Green Tea came to Japan in the 7th century when Japanese monks who had been to China to study Buddhism returned home with their new favourite beverage, green tea, and regaled their colleagues and townsfolk of the wonderful healing properties of this strange brew. (…)
Today, science has supported green tea's long held reputation for promoting good health and for its anti-aging properties by discovering its high levels of antioxidants. Green tea's claimed health benefits also include detoxing, anti-inflammatory, and good for reducing both blood pressure and cholesterol (…)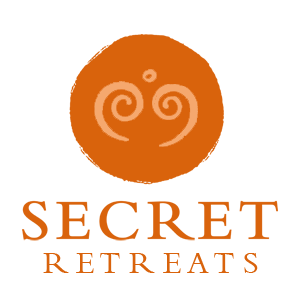 Travel Asia with Secret Retreats
Secret Retreats is a curated community of independent boutique hotel, villas, yachts and river boats keen to share their Asian Homes with travelers, sustainably and responsibly. Conservation of the environment, culture and traditions of Asia is of paramount importance to all in Secret Retreats. A community of like-minded hospitality professionals, we offer our guests authentic travel experiences that go beyond typical offerings to unveil the essence of Asia. Supporting the Asia based hoteliers and hospitality professionals and providing incredible holidays in Asia and tailor-made Asia travel itineraries direct to public ad travel agents.
Get inspired and make savings!
By booking direct with Secret Retreats and enjoy peace of mind from our full on the ground support. Contact our concierge and plan then book your Asia holiday now!
Over 100,000 subscriptions and counting, don't miss out! Subscribe to our newsletter an discover Asia with Secret Retreats