Let your senses take you on a journey
Travel should always be a delight for the senses, and if it isn't you either aren't travelling to the right places or you are travelling with the wrong people. In our typically all too rushed lives, we often fail to truly absorb every moment of the journeys we undertake and the places we visit. Being mindful of your senses as you take time to mark each moment will enhance every experience and capture them more fondly in our memories.
From gazing across the aqua blue waters of the Maldives to soaking up the sounds of the Borneo jungle, or sampling the complex flavours of organic Thai cuisine to inhaling the unique fragrances of freshly brewed tea while staying at a tea estate in Darjeeling, or the sensory delight of a luxury pampering in a gorgeous clifftop located spa overlooking the sparkling waters of the Andaman Sea. In this edition, we share with you some of our favourite experiences around Asia that please the five senses: sight, sound, taste, touch, and smell. These destinations are waiting to excite your senses the next time you travel to Asia!
Feel and enjoy with your whole being the miracle of ancient healing techniques with a Thai massage
The Spa by Paresa is a heavenly sanctuary that expertly combines ancient Thai healing techniques with luxury spa products created from the resorts own hydroponic gardens to stimulate and awaken your senses.
The Spa by Paresa enjoys an unrivalled clifftop vantage point in Kamala, Phuket's most exclusive stretch of coastline, sharing breathtaking views of the Andaman Sea with its guests and visitors. Phuket's best kept luxury secret, the resort... [
Read More
]
Pimali Bungalows
Get in touch with your inner farmer with hands-on learning about rice farming at Pimali Foundation
There is nothing quite like the feeling of soft mud between your toes while planting rice surrounded emerald green rice paddies. The Pimali Foundation offers guests the chance to experience Asia's agriculture, hands-on. Try your hand at rice farming, catch your own fish from the foundation's own ponds, and learn to... [
Read More
]
Akame Restaurant
The taste of Taiwan's modern aboriginal cuisine
Food is without doubt one of life's finest pleasures, and sampling new and exciting taste combinations is an essential part of exploring and experiencing a new destination. AKAME restaurant is located in the village of Guchabo'an deep in the hills of Taiwan and is the birthplace of chef and owner Alex Peng. As per its name, "akame" the local aboriginal Rukai tribe word for... [
Read More
]
Nusantara
Intrigue your taste buds with authentic Indonesian cuisine
Meaning "archipelago" in Indonesian, this authentic Indonesian restaurant offers a unique insight into the country's rich culinary heritage. The menu focuses on traditional flavours from across the Indonesian archipelago, and brings authentic, lesser-known regional dishes to diners from around the world and all served in a warm, comfortable, casual environment. Each dish is prepared with... [
Read More
]
Brijrama Palace Heritage Hotel
Listen to the timeless magical sounds of Arti ritual chanting on the banks of the Sacred Ganges River
Unchanged by the passage of time, the ritual devotion of Arti is performed every evening on the banks of the Ganges. Ancient chants and songs, and the raising of lanterns and candlewicks, all syncopated by the beating of cymbals make this Hindu ritual truly a captivating experience. Deeply symbolic, Arti is performed for many reasons, not simply a blessing it may be performed as an expression of love or gratitude, thanks or respect, to make prayers to deities or... [
Read More
]
Rimba Ecolodge
The sound of the rainforest is calling!
Close your eyes and imagine taking a journey deep into the pristine rainforest of Borneo. Teeming with life, animals, and insects, big and small, you would hear a symphony of nature, a concerto of humming, thrumming, buzzing, and chirping. Frogs, cicadas, howler monkeys, and an enormous variety of birds all competing to fill your ears with their song of Borneo's rainforest.
Any nature fan or lover of the natural world will... [
Read More
]
Glenburn Tea Estate
The freshest scents that will at once calm your mind and refresh your spirit
The freshest mountain air, the swaying pines, the distant snowcapped Himalayan peaks, and the delicate scent of a wonderfully fresh brewed pot of Darjeeling Tea will truly soothe your soul. The ultimate tea-break without compare.
Set in the Himalayas on a hillock above the banks of the Rangeet river, this peaceful tea plantation retreat is the perfect place to discover and... [
Read More
]
MesaStila
The Yang to tea's Yin, immerse yourself in the wonders of the freshest Java coffee
As you step in MesaStila, the aroma of a rich elegant past is carried on the breeze, as the scent of the robusta coffee beans from the roasting house wafts past. MesaStila resort dates back two hundred years where it blends Dutch and Javanese history amongst the coffee beans and spices. The rich volcanic fertile islands of Java produce some of the world's finest coffee and... [
Read More
]
Alexa Cruise
Utterly amazing sights both above and below the waterline
Discover Indonesia in the most luxurious way possible today, from your own floating home aboard the luxury yacht Alexa. Unique for Indonesia Alexa is a yacht for two. Set with just one luxury master cabin, this yacht is more a floating 5-star honeymoon suite than simply a boat. With a professional crew to discreetly care for your every need Alexa will unveil the incredible sights of Indonesia to you, sharing truly breathtaking views of this incredible... [
Read More
]
Soneva in Aqua
Immerse yourself in the picture postcard perfect views of the Indian Ocean and the Maldives
If the Gods ever intended the world to have picture postcard views, and Instagram, then they surely created the Maldives with these in mind. For marine scenery and idyllic tropical islands, the Maldives is really without compare, truly a vision of beauty and a delight for the eyes. The Maldives is also one of the few places in Asia where it is possible to travel to without the need for quarantine, where one can enjoy a holiday in Asia. And what better way could there be than... [
Read More
]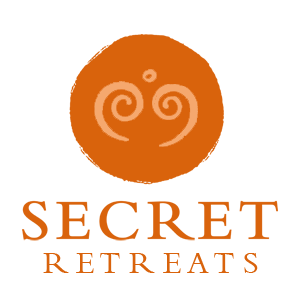 Travel Asia with Secret Retreats
Secret Retreats is a curated community of independent boutique hotel, villas, yachts and river boats keen to share their Asian Homes with travelers, sustainably and responsibly. Conservation of the environment, culture and traditions of Asia is of paramount importance to all in Secret Retreats. A community of like-minded hospitality professionals, we offer our guests authentic travel experiences that go beyond typical offerings to unveil the essence of Asia. Supporting the Asia based hoteliers and hospitality professionals and providing incredible holidays in Asia and tailor-made Asia travel itineraries direct to public ad travel agents.
Get inspired and make savings!
By booking direct with Secret Retreats and enjoy peace of mind from our full on the ground support. Contact our concierge and plan then book your Asia holiday now!
Over 100,000 subscriptions and counting, don't miss out! Subscribe to our newsletter an discover Asia with Secret Retreats