Views from the 'Tub – Secret Retreats in Asia with Dreamy Views from the Bathtub
What can be better than taking some private time and relaxing in a luxury bath? We have 10 gorgeous properties in Asia to share with you where bath time is taken to the next level, as the views straight from the bathtub are to die for.
The ultimate 'me time'
, imagine lighting a few scented candles, immersing into the warm water of a deep luxury bathtub, playing your favourite relaxing playlist and looking out from the womb-like comfort of your bathtub onto stunning views of Asia.
If rejuvenating and relaxing is just as important as discovering exciting new cuisines or experiencing ancient cultures while on your quality Secret Retreats holiday in Asia, then finding boutique hotels, resorts and yachts with
hot tubs
,
onsen
,
Jacuzzi
and
open-air bathtubs
with stunning views should be included in your holiday planning!
Take a look at our pick of 10 destinations where they offer the most magnificent bath-times in Asia, each featuring an Instagram-worthy view. We are sure these destinations will turn something as ordinary as relaxing in a bathtub into an unforgettable experience. Just don't blame us for turning into a prune as you find it impossible to leave the comfort of the bathtub and its
wonderful views
!
Kinugawa Kanaya Hotel

Built in 1931 by John Kanaya, this was one of Japan's first hotels to use European style bedrooms as opposed to the traditional tatami-matted rooms. Located in the heart of the renowned Kinugawa Onsen resort... [

Read more

]




Anawrahta Cruise

Heritage Cruises was built to reinvent Vietnamese cruising. As Vietnam's first boutique cruise ship, it offers cruises along the Red River and in the Gulf of Tonkin. Featuring just 20 cabins (in four categories), the vessel... [

Read more

]



Papua Paradise Eco Resort

Papua Paradise Eco Resort is set on the uninhabited island of Birie in the Raja Ampat archipelago of Indonesia. The resort's 26 traditional and comfortable overwater bungalows enjoy incredible sea views across the House Reef. From their spacious... [

Read more

]




Heritage Cruises

Anawrahta offers the finest on-board experience of any river cruise in Myanmar. Built to resemble a British colonial paddle steamer, the ship recalls the opulence of the British Empire and features large cabins and spacious public areas decorated with... [

Read more

]



Aava Resort & Spa

Combining traditional Thai friendliness and family values with Scandinavian design and attention to detail, Aava Resort provides the perfect Thai beach resort experience, and on one of Thailand's best kept secrets in the delightful Nadan Beach... [

Read more

]




Mathis Lodge

Set in the Tuban Valley at 400m above sea level overlooking the Lombok Strait, with dramatic scenery provided by the Seraya Volcano at its back and the ocean at its front, Mathis Lodge is located between the mountains and the sea. The hotel's 20 lodges are... [

Read more

]



Reverie Siam

Featuring 18 individually styled guestrooms, this boutique hotel offers an intimate and fresh interpretation of luxury hospitality. Inspired by the colonial architecture and cultural fusion of South East Asia in the early 20th Century, Reverie Siam is an oasis... [

Read more

]




Tugu Bali

Located on the shores of Canggu Beach, this stunning boutique hotel is managed and owned by the family of an Indonesian antiques collector. A repository for Indonesian art, traditional art and history, the hotel is decorated throughout with original... [

Read more

]



Soneva in Aqua Luxury Yacht

It doesn't get much more luxurious than this, and it is also one of the few places in the world now open to tourism (with few restrictions). And what better way to travel in these covid-worried times than in total privacy, with loved ones, aboard your own floating 5-star... [

Read more

]




Summertime Villa

Set on a green and forested hill full of birdlife and butterflies, this light and airy luxurious contemporary Asian style villa with Balinese influences is the perfect place to enjoy a peaceful holiday with family or friends in Goa. Despite being a stone's throw away from... [

Read more

]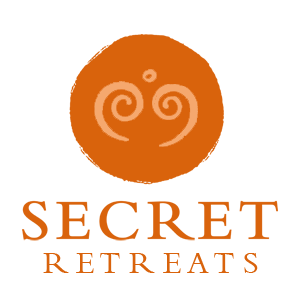 Travel Asia with Secret Retreats
Secret Retreats is a curated community of independent boutique hotel, villas, yachts and river boats keen to share their Asian Homes with travelers, sustainably and responsibly. Conservation of the environment, culture and traditions of Asia is of paramount importance to all in Secret Retreats. A community of like-minded hospitality professionals, we offer our guests authentic travel experiences that go beyond typical offerings to unveil the essence of Asia. Supporting the Asia based hoteliers and hospitality professionals and providing incredible holidays in Asia and tailor-made Asia travel itineraries direct to public ad travel agents.
Get inspired and make savings!
By booking direct with Secret Retreats and enjoy peace of mind from our full on the ground support. Contact our concierge and plan then book your Asia holiday now!
Over 100,000 subscriptions and counting, don't miss out! Subscribe to our newsletter an discover Asia with Secret Retreats