HAVENS OF WELLNESS IN ASIA WITH SECRET RETREATS
In recent years, the wellness industry has offered us a myriad of wonderful options to recharge our batteries and invigorate our souls, with everything from ancient martial arts as fitness regimes to detox cocktails and incredible diets. Once you start on a path to wellness you do not want to break from those good habits when you travel, so people with a healthier lifestyle are often determined to take their healthy habits with them. And thankfully it is quite easy nowadays with the wide array of resorts and spas available, all equipped to help people achieve their wellness goals while travelling through spa treatments, detox, and the freshest healthy dining options.
Asia has some of the best spa resorts and wellness retreats in the world. With beautiful surroundings, many immersed in tropical warmth, on breathtaking beaches, and a whole rich and ancient culture built around soothing mind, body, and soul, it is difficult to find a better area of the world to improve your wellness than in Asia.
If you need a retreat to relax, a sanctuary to unwind, and a place to escape from the busy humdrum of daily life, these Secret Retreats spa resorts should be top of your list.
Muang La Lodge
Positioning on the banks of the Nam Pak river has allowed the retreat to create secluded corners offering moments of relaxation and meditation based around a traditional ritual: a hot bath! A candle-lit traditional Lao sauna where we mix the steam with carefully selected... [
Read more
]
Hotel Tugu Lombok
Hening Swarga, meaning "heavenly silence," the Hening Swarga spa invites the Indian Ocean breeze into its temple of healing along with a subtle hint of incense and tropical flowers. Enjoy head-to-toe treatments facing the ocean. The spa comes complete with giant Jacuzzi bathtubs and a magical rooftop yoga and meditation platform boasting 180-degree views of... [
Read more
]
Satri House
Built in 1904 Satri House was the childhood home of Prince Souphanouvong, who became the first President of the Lao People's Democratic Republic. The French colonial style home now has 28 guestrooms and 3 suites that feature handcrafted wood furniture, oversized balconies, and spacious bathrooms. Facilities... [
Read More
]
Jing's Residence
Built 260 years ago by a wealthy Qing Dynasty silk merchant, Jing's Residence is set right in the centre of the ancient medieval walled town of Pingyao. Each of the 15 meticulously renovated guestrooms and suites reflects the residence's unique character. Decorative features range from... [
Read More
]
Gangga Island Resort & Spa
This resort not only offers unparalleled scuba diving experiences where you can get up close and personal with a remarkable diversity of marine life from both the Indian and the Pacific Oceans. It also offers a traditional spa and many activities to explore and enjoy the destination above water. The Pasung Spa, with "Pasung" meaning "Beautiful" in Manadonese, is the ideal place to... [
Read More
]
Brij Rama Palace
Brij Rama's Kaashi Wellness is rooted in the wisdom of the Vedas and combined with contemporary techniques to create treatments that are designed to provide lasting wellness. Offering a holistic treatment enhanced by the Vedas heritage, the spa offers effective and non-invasive ways to unlock your natural... [
Read More
]
Neeleshwar Hermitage
Visit a true oasis of calm, Neeleshwar Hermitage, overlooks a gloriously unspoilt beach stretching as far as the eye can see in both directions. Experience genuine Ayurvedic treatments in the traditional way, in collaboration with the Sahayadri Foundation, one of India's only 100% organic herbal medicine manufacturers... [
Read More
]
The Rajbari Bawali
This 300-year-old Boutique Heritage hotel, once the grand home of the Zamindars of Bengal, has been superbly restored. The property is reminiscent of both the British Raj and the feudal lifestyles of Bengal's Zamindari landlords. It is the ideal place to experience centuries old architecture, opulent lifestyles, Bengal's traditional performing... [
Read More
]
The Island Lodge
The Island Lodge is set on a small island in the Mekong Delta. The airy main building houses a comfortable bar and lounge, a French-Vietnamese restaurant, and a patisserie. Showcasing Mekong River views, eight guestrooms are located on the first floor and with two 2-bedroom pavilions nestled within the tropical garden. The lodge also features a 24-metre long swimming pool, jacuzzi, sauna, and an outdoor bar area completes this ideal and quiet setting perfectly placed for... [
Read More
]
Sanak Retreat
Immerse into a sensory heaven with Sanak Retreat's selection of signature massages, scrubs, flower baths and their healing rituals as performed by magic Balinese touch.
Set in north Bali near Munduk, Sanak Retreat is set within an ancient rural landscape, surrounded by paddy fields, and enjoys scenic mountain views. This relaxing getaway features... [
Read More
]
Mathis Retreat
Surrounded by the lush greenery of their own rice paddy fields, the breathtaking views invite and promote relaxation. Mathis Retreat is the perfect gateway to Ubud's vibrant art, dance, dining, and culture. All 21 rooms and bungalows feature an elegant mix of contemporary design and Balinese architecture. Located just... [
Read More
]
Mesastila
MesaStila is an experience not to be missed. A heritage property that is now a wonderful boutique hotel the property enjoys spectacular views of Java's volcanoes. With their own coffee plantations, the verdant rural setting relaxes guests on arrival. Perfectly located for enjoying the best of Java, Mesa Stila is one of those properties though that is... [
Read More
]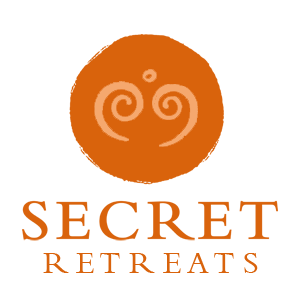 Travel Asia with Secret Retreats
Secret Retreats is a curated community of independent boutique hotel, villas, yachts and river boats keen to share their Asian Homes with travelers, sustainably and responsibly. Conservation of the environment, culture and traditions of Asia is of paramount importance to all in Secret Retreats. A community of like-minded hospitality professionals, we offer our guests authentic travel experiences that go beyond typical offerings to unveil the essence of Asia. Supporting the Asia based hoteliers and hospitality professionals and providing incredible holidays in Asia and tailor-made Asia travel itineraries direct to public ad travel agents.
Get inspired and make savings!
By booking direct with Secret Retreats and enjoy peace of mind from our full on the ground support. Contact our concierge and plan then book your Asia holiday now!
Over 100,000 subscriptions and counting, don't miss out! Subscribe to our newsletter an discover Asia with Secret Retreats