Get your Healthy Golden Suntan & Boost your Vitamin D this Winter! (Part 1)
Up here in the Northern Hemisphere... our cool season, or winter, is here!
In the more northern latitudes, temperatures are tickling or heading below freezing, the snow is building up, and daylight is wan and limited. But here in Asia, the sun is shining, and the temperatures are warm, and our daily dose of fun in the sun lasts way longer! So, one thing that comes to mind on those free days, is to get, keep, and maintain that beautiful suntan, and enjoy the bonus of a boost to our vitamin D while we are at it.
We know you've been itching to get out of the cold and book a trip to sunnier destinations this winter, somewhere where the weather is sure to make your skin glow. So, in this week's newsletter we are pleased to share with you a selection of sun-bound destinations, the perfect places to boost your vitamin D as you bathe in and enjoy a deliciously warm dose of sun.
Contact our Secret Retreats' Concierge team now and we can make all the arrangements necessary to have you enjoying the best sunbathing in some of the most fascinating and relaxing destinations Asia has to offer.
A romantic setting inspired by Siem Reap's colonial heritage and landscapes, this authentic luxury boutique retreat combines French elegance within a Cambodian tropical retreat. Located just minutes away from both the city centre and from the magnificent Angkor Wat temples, its grand colonial architecture offers six intimate traditional rooms and 20 sophisticated bungalow suites nestled amid lush tropical gardens. Embrace authentic elegance, personalized and attentive service, and culinary delights in their excellent restaurant. Simplicity and tradition combined with modern influences make Heritage Suites a place where past and present blend into a harmony of colours, flavours, and green open spaces.
Luang Prabang, Laos
Built in 1904, Satri House was the family home of the young Prince Souphanouvong, who later in life was known as the Red Prince and became the first President of Lao People's Democratic Republic. This delightful French colonial style home houses 28 guestrooms and 3 suites, with all rooms and suites featuring handcrafted wood furniture, oversized balconies, and spacious bathrooms. Set in mature tropical gardens this stunning property is steeped in old world charm and shares all the modern conveniences and comfort that today's travellers require. Facilities at Satri House include a restaurant serving Laotian and international cuisine, a full bar and wine cellar, a library, outdoor swimming pools, and a spa offering a range of treatments and massage.
Champasak, Southern Laos
Residence Bassac Boutique Hotel is a beautifully restored traditional shophouse residence with 14 rooms and suites set within mature tropical gardens on the banks of the Mekong River. Full of charm and character the atmosphere is at once homely and convivial, warm, and welcoming. Residence Bassac may well be set within a traditional building and exemplify all the qualities of traditional Laos hospitality and charm, but it also provides all the services one would expect from a quality boutique hotel. The French-Laos owners have put together a particularly good restaurant offering a delicious mix of traditional Laotian cuisine and French and Mediterranean inspired dining choices too. Dining is supported by a full bar and wine list too, and shares stunning views of the Mekong River and surrounding riverside scenery with diners.
Featuring cutting-edge design, and an abundance of flowers and tropical hanging gardens, this modern and serene retreat in Siem Reap provides an intimate atmosphere in which to relax. Lush greenery fills your view, chic modern design within each room has been designed with an assurance of supreme comfort in mind. Each of the 29 spacious and luxuriously appointed guestrooms are furnished with either a balcony, or a terrace with direct access to the saltwater swimming pool. A warm and professional team are always on hand to share their local knowledge with guests on the best places to visit, to dine, to shop and how to best enjoy Angkor's archeological park. The hotel also features a vibrant bar and lounge, an excellent restaurant offering traditional Khmer dining and western classics, a full spa, and a choice of tour packages to ensure you enjoy the best of Siem Reap during your stay.
Bangkok, Thailand
Built in 1908 by HRH Prince Chakrabongse, Chakrabongse Villas provides a tranquil haven away from the hustle and bustle of modern Bangkok. Set on the banks of the Chao Phraya River on Rattanakosin Island, the royal and spiritual heart of Bangkok, the location is a MUST stay for any visitor looking to enjoy a sincere and complete Bangkok experience, combining as it does the best of the old and new worlds. Bangkok's iconic sights are in walking distance, the Grand Palace, the Temple of the Reclining Buddha, the famed riverside piers which are great places to wonder the markets with everything from fruit and veg to religious amulets, lifestyles of old Bangkok unchanged by the passage of time (…)
But the location is also blessed with connections to wider and modern Bangkok, by road, river, skytrain and now the metro (subway train) too, all of the best of Bangkok is easily and conveniently in reach. And, after a day's tripping about the Big Mango, you can return to this classic and tranquil heritage property to enjoy million-dollar views of the sun setting behind Wat Arun (the Temple of Dawn) on the opposite bank (...)
Mekong Delta, Vietnam
Located just 90 minutes easy drive by car from Saigon, this 12-room lodge is set on Unicorn Island, a small island in the Mekong Delta famous for its fruit growers and rural lifestyle. The spacious and airy main building faces the Mekong and houses a bar and lounge where folks can sit and enjoy the cool breeze and views across the garden and pool to the river beyond. Island Lodge's French heritage assures great dining from its French-Vietnamese restaurant and patisserie. To enjoy the best of the river views be sure to book one of the rooms on the first floor as their balconies enjoy uninterrupted views of the Mekong River. Garden view rooms are set in the property's tropical gardens and also include two-bedroom pavilions that are perfect for families. A great location for exploring the Mekong Delta by bicycle, by boat and by overnight cruise, all this and more can be arranged at Island Lodge. The hotel also features a spa, a 24-metre-long swimming pool, a jacuzzi, a sauna, and a garden bar make for the perfect home from home while visiting South Vietnam and the Mekong Delta.
Krabi, Thailand
Arrive as a valued guest, leave as a friend, this perfectly sums up the stay experience at this wonderfully warm and convivial property. Privacy is respected but for folks looking to connect with fellow travellers and locals the warmth of the team, owners and fellow guests at this property is second to none. An intimate garden resort steps from the beach Le Passe Temps offers 9 guestrooms housed in traditional Thai bungalows, set within their gardens and surrounding the property's swimming pool. With a guestroom for every occasion, solo travellers, couples and families, Le Passe Temps is perfectly located for exploring all of Krabi's must-see spots. This rustic gem is set in the heart of Ao Phang Nga, one of Thailand's most beautiful bays (…)
Bali, Indonesia
Set beautifully off the beaten path in north Bali amidst stunning natural scenery, Bali's iconic volcanoes border your views, and a rich and verdant countryside surrounds you, relaxation is guaranteed in every stay at Sanak retreat. The landscapes here are breathtaking, as is the property. Eleven spacious wooden bungalows are well appointed with a private terrace or balcony overlooking the rural scenery. Imagine starting your day immersed in the golden green of a Bali sunrise here, practicing yoga or meditation on your balcony welcoming a new day with the awesome volcanoes as the backdrop to your reverie... all this and more awaits you at Sanak Retreat. The team have designed the perfect tours and trips to connect with the locals and explore the region (…)
Learn about the lives of the local farmers, take a cycle trip, get practical and learn about local arts and crafts, there is a tour to suit and fascinate everyone. Be sure to save some time to relax at the property too, sunbathe and swim at the pool, enjoy the massage spa, enjoy a lunch or dinner at the restaurant, and take a sundowner at the bar. Perfect holidays are made of this.
Tiger Mountain Pokhara Lodge
Pokhara Valley, Nepal
Every traveller should head to Nepal once in their travelling life. The fascinating and colourful culture, the warmth of the local people, and the simply breathtaking (or literally depending on how high you trek!) views. Life affirming views, views that magically put everything into some sort of perspective, views of the roof of the world, the Himalayas. And Tiger Mountain Lodge promises and shares all of this to their guests, served in a warm, professional, and familial service style. Perched 1000 feet above the Pokhara Valley in central Nepal, Tiger Mountain Pokhara Lodge is an oasis of tranquility with incredible views of the Himalayas. From the verandah, from the balconies of the cottages, from the pool, FishTail Mountain and the Annapurna Massif dominates the horizon. With 16 rooms in 13 traditional stone-built cottages set in 7 acres of natural gardens and woodland, rich in birds, butterflies, small mammals, and the occasional leopard, this lofty location above the valley floor makes it one of the top hotels in Pokhara for Himalayan views. Tiger Mountain Lodge is absolutely ideal for pre and post-treks. Guests can take guided day walks to suit every level, to explore local communities, go bird watching, or just relax in a typical Nepalese rural setting. Verified by Yardstick UK and recipients of GSTC Travelife Gold Audit, the team at the lodge place conservation and responsible tourism at the heart of their ethos (…)
Krabi, Thailand
Thailand Island Life as it should be, Koh Jum Beach Villas and its wonderful location is the benchmark for the moniker eco-luxe resort. A hidden gem on a delightful island, Koh Jum Beach Villas is where nature meets relaxation. Convenient and easy to get to, yet away from the crowds, the island of Koh Jum is barely an hour from Krabi Airport. This boutique resort offers 19 individually designed villas, from 1 to 5 bedrooms, so there is a beautiful villa to suit every travelling style. Carefully located along a serene sandy beach that overlooks the Phi Phi National Marine Park, each villa is positioned to ensure privacy, peace and quiet for all guests. Bright, breezy, spacious and well appointed, the villas are wonderfully comfortable with deep comfy beds, lounge spaces, dining spaces and kitchens, sit-outs and verandahs, and some with private pools. The accommodations at this tranquil resort are such delightful homes from homes, you'll want to move in! (…)
We have many more wonderful escapes around Asia for you to choose from. Start by telling us your ideal destination, number of travellers, and your preferences for dates of travel. And our concierges and travel designers will create a personalized and unique holiday experience that will truly Unveil the Essence of Asia to you and turn your cold dark winter into a warm and sunny one.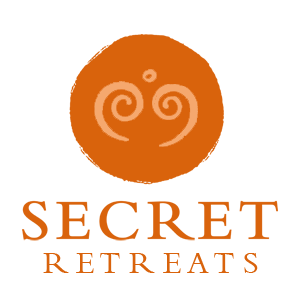 Travel Asia with Secret Retreats
Secret Retreats is a curated community of independent boutique hotel, villas, yachts and river boats keen to share their Asian Homes with travelers, sustainably and responsibly. Conservation of the environment, culture and traditions of Asia is of paramount importance to all in Secret Retreats. A community of like-minded hospitality professionals, we offer our guests authentic travel experiences that go beyond typical offerings to unveil the essence of Asia. Supporting the Asia based hoteliers and hospitality professionals and providing incredible holidays in Asia and tailor-made Asia travel itineraries direct to public ad travel agents.
Get inspired and make savings!
By booking direct with Secret Retreats and enjoy peace of mind from our full on the ground support. Contact our concierge and plan then book your Asia holiday now!
Over 100,000 subscriptions and counting, don't miss out! Subscribe to our newsletter an discover Asia with Secret Retreats