Updated: A country-by-country guide to border reopenings
Today, many Asian countries are easing their restriction as various parts of the world continue to adjust their Covid regulations. In the latest news, vaccinated visitors will not need to get tested before traveling to Thailand beginning April 1. Also, Vietnam has dropped its quarantine requirement for international visitors. Here's a roundup of what's happening around Asia. In this edition, we've collected the information you need to plan your vacation in the new normal. Read on to find out which destinations in Asia are open for leisure travel, what are their travel requirements and other restrictions and guidelines imposed by the national and local government units.
Please note: this is the latest update on 25th March 2022 but due to the uncertainty of the Covid-19 situation, the schedules may be subject to change. Please check again before you travel.
Fully Vaccinated travellers are exempted from pre-departure COVID-19 PCR/ Rapid Antigen tests starting on 1st March 2022 onward. No minimum number of days is required for a stay.
No restrictive quarantine required.
"Fully Vaccinated" travellers can stay at any type of accommodation and no on-arrival PCR test required.
"Not-Fully Vaccinated'' travellers must stay in a 'Flexible bio-bubble' with all facilities of the hotels made available and ability to visit approved tourist sites.
"Not-Vaccinated'' travellers can still have a great time under the protection of the Tourism Bio Bubble for a duration of 7 nights/8 days.
Children below 12 years are exempted from on-arrival and exit PCR / Rapid Antigen tests.
Ensure you have the mandatory COVID 19 Insurance of 12 USD with one month cover of 50,000 USD required for all travellers (whether fully vaccinated or not vaccinated). https://portal.pionline.lk/covidinsurance/
Visitors can apply for online visa through eta.gov.lk.
Vistors must submit the mandatory Health Declaration Form at https://airport.lk/health_declaration/index
Ensure you are aware of the documents that need to be submitted and carried with you to ensure a hassle-free visit.
INDIA
This Standard Operating Procedure is valid from 14th February 2022 onward
For pre departure, all travellers should
Submit complete and factual information in self-declaration form on the online Air Suvidha portal (https://www.newdelhiairport.in/airsuvidha/apho-registration) before the scheduled travel, including last 14 days travel details.
Upload a negative COVID-19 RT-PCR report* (The test should have been conducted within 72 hrs prior to undertaking the journey) or Certificate of completing full primary vaccination schedule of COVID-19 vaccination**.
Before Boarding:
Do's and Don'ts shall be provided along with ticket to the travellers by the airlines/agencies concerned.
Airlines to allow boarding by only those passengers who have filled in all the information in the Self Declaration Form on the Air Suvidha portal and uploaded the negative RT-PCR test report or Covid -19 vaccination certificate of having completed the primary vaccination schedule**.
The quarantine requirements differ from state to state, please check for more information from this link https://www.civilaviation.gov.in/sites/default/files/State_wise_quarantine_regulation-converted.pdf
Upon Arrival:
A sub-section (2% of the total passengers in the flight) shall undergo random postarrival testing at the airport on arrival.
Important notice for passengers travelling to Nepal
Passengers entering Nepal from abroad by air or land must submit a certificate of full vaccination against COVID-19. Passengers who are unable to submit such certificate will have to submit the certificate with negative report of Covid-19 test (RTPCR, True NAAT, Gene Xpert) within 72 hours of starting the journey. Vaccine Card / Covid

Test Certificate will not be mandatory for persons below 5 years of age.

For the passengers going to other countries by air route from Nepal, the concerned airlines have to inform their passengers about the COVID-19 related health protocol of the destination country. The health-related documents to be submitted by the passengers departing from Nepal will be as per the health-related criteria of the destination country as prescribed by the concerned airlines.

Under the prevailing law, all foreign nationals with a certificate of complete vaccination against covid-19 or a negative certificate of the Covid-19 test will be able to obtain an on-arrival visa from Immigration Offices at the entry points. But citizens of Nigeria, Ghana, Zimbabwe, Swaziland, Cameroon, Somalia, Liberia, Ethiopia, Iraq, Palestine, Afghanistan, Syria, and passengers travelling with travel documents must bring visas from Nepali embassy or missions abroad.

Foreign / Nepalese nationals entering Nepal from abroad will not have to remain in quarantine except it seems necessary while examining health condition.

The people entering Nepal will have to fill up the passenger details form (named CCMC form) which they have been filling before.

Nepali embassy/missions in abroad will issue tourist entry visa as in the past before Covid-19 pandemic.
The Public Health Emergency for the COVID-19 Pandemic of Maldives announced on 12th March 2020 has been revoked on 13th March 2022 as follows:
Pre-arrival
PCR test is not required for all passengers arriving Maldives. However, all individual(s) except tourists and Maldivians are recommended to undertake PCR testing between 3-5 days after arrival. Travellers who have symptoms of COVID-19 may take an antigen test.

Travel-related quarantine is no longer required

Wearing a mask is only mandatory under the following conditions:

In all health facilities, regardless of outbreak status, staff, patients and visitors must wear mask.

In outbreak areas (where sample positivity is above 20%), masks must be worn in public areas as per current guidelines for outbreak areas.

Wearing a mask is recommended in:

Services where crowding takes place

Gatherings in confined indoor spaces

Transport vehicles where many people travel and when using public transportation such bus, ferry, taxi)

Crowded places/ gatherings

People who have symptoms of COVID-19
Foreign nationals must be fully vaccinated before entering Indonesia and must show their vaccination certificate to immigration officials upon arrival.
In addition to a valid visa, the foreign traveler must present a PCR test result stating that they are free of COVID-19, taken within a minimum of 48 hours from the time of departure;
Foreigner travellers must have health insurance (coverage of at least US$25,000) and can cover the needs for COVID-19 treatment; and
They must also fill out the electronic Health Alert Card (e-HAC) through the PeduliLindungi application.
Upon arrival, if the foreign traveler has only received one dose of vaccination, they must quarantine for 5 x 24hrs, and undertake a second PCR test on the 4th day of quarantine. If the foreign traveler is double vaccinated or has received a booster jab, then they do not require quarantine. However, they must stay in their place of accommodation and wait for the results of their COVID-19 test (usually within 24hrs). If positive, the foreign traveler will be referred to a government isolation facility at their own cost.
Starting April 1, international arrivals under any of the current three entry schemes – TEST & GO, Sandbox, and Alternative Quarantine (AQ) – will be allowed to enter Thailand without the need to show proof of a negative RT-PCR test within 72 hours of travel.
Certificate of Vaccination
SHA Extra+ hotel reservation for the 1st night in Bangkok including of PCR test upon arrival and obligation to wait in the hotel room until results are published)

Insurance with minimum coverage of 20,000 USD

An antigen self-test on Day 5.
Reduced to 5 days from currently 7 days. After completing five days within the Sandbox destinations, travellers will be allowed to travel domestically within Thailand.
AQ requirement
Quarantine reduced to 5 days and an RT-PCR test on Day 4-5.
Today, Cambodia stopped requiring international travellers to test for Covid-19 upon entering the country. Press Release No. 089 of the Ministry of Health dated 17 March 2022 on the easing of entry requirements to be effective from 17 March:
Rescind the requirement for a negative COVID-19 PCR test result. Travellers who are not fully vaccinated or not vaccinated at all, are still required to undergo mandatory 14 days quarantine at a location to be designated by the Ministry.

Rescind the requirement for a rapid test upon arrival. Despite the abolishment of the requirements, the Ministry of Health continued to encourage travellers and others to carry out self-tests to ensure they are free of COVID-19.

Resume the Visa on Arrival service for all travelers entering by air, land and water.
Notice: All travelers are advised to also confirm the travel, entry and transit requirements with their airlines and Embassies of the countries where they will lay over to avoid trouble at the airport
All Vietnam destinations are open. No self-isolation is required. Here are key points of the new guidelines: RT-PCR test + visa + travel insurance now accepted for entry.

Upon arrival, you must present:
Negative Covid-19 test result per passenger:
Travelers entering via air: Present a negative SARS-CoV-2 test result (except children under 2 years old) using RT-PCR/RT-LAMP method within 72 hours before entry into Vietnam. Or have a negative rapid test result within 24 hours before departure, certified by the competent authority of the country where the test is performed.

Travelers entering via land, rail and sea routes: present negative test result as mentioned in section above. In case not presenting proof of a negative test result for SARS-CoV-2 as specified above, entrants are required to undergo a SARS-CoV-2 test at the border gate before entry (using RT-PCR/RT-LAMP method or rapid antigen test for SARS-CoV-2). Upon receiving a negative SARS-CoV-2 test result, they are allowed to enter and join tour activities. If the RT – PCR test result returns positive, they must follow strictly the regulations of the health authority.

Children under 2 years old are not required to be tested for SARS-CoV-2. Having not been vaccinated against COVID-19 or having never been infected with SARS-CoV-2 before, they are allowed to enter and to join outdoor activities with their parents and relatives.

Proof of valid medical/travel insurance covering Covid-19 treatment. Minimum cover USD10,000 (Link to info).

Downloaded PC-Covid mobile app (Apple/Google Play) which must be presented to enter all VN establishments.
Insurance requirement:
Purchase medical/travel insurance that covers COVID-19 treatment with a minimum of $10,000 cover. This typically costs about USD 40.
Fully vaccinated travellers:
Partially vaccinated travellers and Unvaccinated travellers:
6-day facility-based quarantine

RT-PCR test to be taken on the 5th day

Home quarantine until the 14th day from arrival
Fully vaccinated inbound travelers, regardless of country of origin, will no longer be required to undergo facility-based quarantine provided they can present proof of their fully vaccinated status. They can present an International Certificate of Vaccination (ICV) from the World Health Organization, a VaxCertPH digital vaccination certificate from VaxCertPH, or a national/state digital certificate of the foreign government where they were vaccinated, which has accepted VaxCertPH under a reciprocal arrangement.
They also need to present a negative RT-PCR test result taken within 48 hours prior to their departure from the country of origin. They will still need to self-monitor for symptoms for 7 days from their arrival. Should they have COVID-19 symptoms, they need to report it to the local government unit.
Unvaccinated or partially vaccinated international travelers are required to undergo facility-based quarantine for 6 days and will be released when they get a negative result from the RT-PCR test to be taken on the 5th day. They will also need to undergo home quarantine afterward until the 14th day from their arrival. The local government unit will be monitoring those under home quarantine.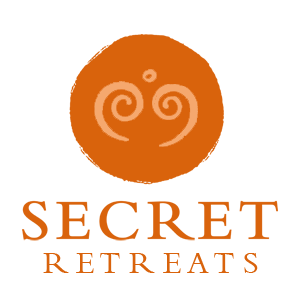 Travel Asia with Secret Retreats
Secret Retreats is a curated community of independent boutique hotel, villas, yachts and river boats keen to share their Asian Homes with travelers, sustainably and responsibly. Conservation of the environment, culture and traditions of Asia is of paramount importance to all in Secret Retreats. A community of like-minded hospitality professionals, we offer our guests authentic travel experiences that go beyond typical offerings to unveil the essence of Asia. Supporting the Asia based hoteliers and hospitality professionals and providing incredible holidays in Asia and tailor-made Asia travel itineraries direct to public ad travel agents.
Get inspired and make savings!
By booking direct with Secret Retreats and enjoy peace of mind from our full on the ground support. Contact our concierge and plan then book your Asia holiday now!
Over 100,000 subscriptions and counting, don't miss out! Subscribe to our newsletter an discover Asia with Secret Retreats