8 Most Epic Private Pool Villas in Asia
A summer holiday staying in a private pool villa is the epitome of a luxury holiday for many of us; sipping a frozen Piña Colada or perfectly brewed iced-tea, soaking up the sun in the privacy of your own pool, and perfectly located within a beautiful and fascinating tropical destination in Asia.
Just imagine... there are no strangers to share the pool with, no getting up early to reserve the best spot for the sunbed around the pool, and no getting dressed to walk to the pool. Straight out of bed and start your day with a cooling dip in your private pool, perhaps enjoy a floating breakfast as you contemplate the coming day. In the afternoon or evening after discovering the destination's must see, must experience spots, celebrate a private pool party with your favourite music or enjoy romantic sunsets with your partner in the pool just the two of you. And the list goes on and on of beautiful moments one can enjoy in a private pool villa.
In this edition, we would like to share with you a selection of charming private pool villas from the Secret Retreats collection. These villas come with an unforgettable holiday experience, exotic designs, luxury amenities, and a sense of privacy. You will surely fall in love with them as soon as you step into these serene paradises. Your luxury pool villa awaits you in Asia...
Slow Private Pool Villas
Grab your partner, family or friends and head over to one of Indonesia's best kept secrets. A gorgeous resort that inspires wellness and the joy of life, SLOW does exactly what it says on the tin, encourages you to SLOW down and enjoy the beautiful moments of life. Set on the quiet and delightful Gili Air island where the only traffic is by foot, bicycle, or horse, here you can explore tropical gardens, picturesque lagoons, picture postcard perfect beaches, dive stunning underwater worlds and simply...[
Read More
]
Mathis Lodge
Bali, Indonesia
Set in the Tuban Valley at 400m above sea level, Mathis Lodge is located between the mountains and the sea. The hotel sits on 200 acres of tropical gardens with mountains and the Seraya Volcano at its back, and the Lombok Strait at its front. Enjoy jaw dropping views of the ocean and surrounding mountains from the private luxury of your pool villa. The sensitively designed eco-cabanas boast infinity edge pools and luxury semi-outdoor bathrooms. Serene, private, in harmony with the environment and set within stunning natural scenery Mathis Lodge has... [
Read More
]
Paresa Resort Phuket
Phuket, Thailand
Enjoying an unrivalled clifftop vantage point in Kamala, Phuket's most exclusive stretch of coastline, this luxury resort shares breathtaking views of the Andaman Sea with its guests. All the villas are nestled into the cliffside which shares with guests an ocean view unparalleled in Phuket both from the guest room and from the private infinity edged pools.
Phuket's best kept luxury secret, the resort is secreted away under lush tropical trees and gardens guaranteeing privacy and serenity. The chic, elegant villas... [
Read More
]
Koh Jum Beach Villas
Koh Jum, Krabi, Thailand
This luxury eco-chic beach hideout is a hidden gem where pristine nature meets luxurious beachside relaxation. The boutique resort offers 19 individually designed villas and pool villas set within tropical gardens and overlooking the resort's 700-metre-long beach and oceanside frontage. On the west coast of idyllic Jum island in Krabi, Koh Jum Beach Villas is perfectly positioned to enjoy incredible sunset views over the Andaman Sea and the iconic Phi Phi National Park. The beach... [
Read More
]
Tugu Lombok
Lombok, Indonesia
Located on Sire Beach on the northwest coast of the island, this luxury art hotel sits on a stretch of private white-sand beach within six hectares of mature coconut plantations facing the ocean and is perfectly positioned to enjoy magnificent sunrises from behind Mount Rinjani. The resort celebrates the romantic traditional culture of Lombok and Indonesia with 100s of pieces of original art decorating the resort, with many pieces inspired by the ancient tales of the Mahabharata. In a thoughtful blend between... [
Read More
]
Heritage Suites Hotel
Siem Reap, Cambodia
The Heritage Suites Hotel is a sophisticated boutique retreat located in Siem Reap, Cambodia and just 20 minutes away from the majestic architectural relics of the Angkor temple complex. The hotel's grand colonial façade conceals the 26 intimate rooms and newly refurbished suites nestled amidst lush tropical gardens. This authentic luxury boutique retreat combines French elegance within a Cambodian tropical garden getaway.
The hotel offers six intimate traditional rooms and 20 sophisticated... [
Read More
]
Neeleshwar Hermitage Resort
Kerala, India
Come and enjoy a rare gem of traditional Kerala hospitality. The Neeleshwar Hermitage Resort is set on a pristine private beach along a picturesque coastline that overlooks the magical Arabian Sea. Indulge in the quintessential bare-foot luxury experience at Neeleshwar Hermitage, a tranquil hideaway where boutique chic meets Vedic wellness to create complete relaxation for the body and soul. Set in a secluded palm grove that is surrounded by... [
Read More
]
The Bohemian's Residence
Central Thailand
Lose yourself in the real Thailand while immersed within a rich and luxurious blend of Asian design, modern elegance and comfort. The Bohemian's Residence is a luxury villa residence set within a delightful riverside location in the heart of Thailand's central plains, between Uthai Thani and the ancient capital of Siam, Ayutthaya. Operated as a residence rather than a hotel, a stay here is packaged with a full team to take care of your every need, including transfers and imaginative guided tours that get to the heart of central Thailand life. From dining to touring, you are... [
Read More
]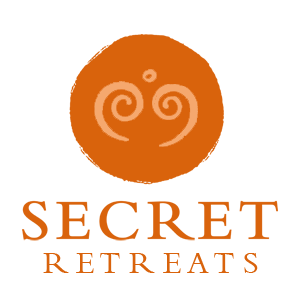 Travel Asia with Secret Retreats
Secret Retreats is a curated community of independent boutique hotel, villas, yachts and river boats keen to share their Asian Homes with travelers, sustainably and responsibly. Conservation of the environment, culture and traditions of Asia is of paramount importance to all in Secret Retreats. A community of like-minded hospitality professionals, we offer our guests authentic travel experiences that go beyond typical offerings to unveil the essence of Asia. Supporting the Asia based hoteliers and hospitality professionals and providing incredible holidays in Asia and tailor-made Asia travel itineraries direct to public ad travel agents.
Get inspired and make savings!
By booking direct with Secret Retreats and enjoy peace of mind from our full on the ground support. Contact our concierge and plan then book your Asia holiday now!
Over 100,000 subscriptions and counting, don't miss out! Subscribe to our newsletter an discover Asia with Secret Retreats