See the Best of Malaysia on Travel Itineraries designed by our Local Experts
Get ready to immerse yourself in the allure of Malaysia with Secret Retreats, where every destination is a story waiting to be told. From the tranquil beaches of Langkawi to the summit of Mount Kinabalu, we present an enchanting lineup of destinations, exquisite hotels, and exclusive secret journeys where the travel experiences are tailored just for you.
Malaysia beckons with its diverse landscapes and cultural treasures. Discover the stories of historic Penang, and the enchanting natural wonders of Sabah with our curated destinations that promise a Malaysian voyage of discovery like no other.
The historic charm of a small hotel in Langkawi shares with guests an immersive stay experience. Escape the cookie-cutter experience of large chain hotels and sleep where the history happened. The Temple Tree Boutique Resort showcases 6 of the few preserved historic buildings left in the area. The guest rooms are located within the buildings, and the unique character of each historic building is reflected in the styling of the rooms. Each room has its own unique character, adding to the charm of this holiday stay. You don't even need to leave your room to get a sense of the local history. However, if you want to, Langkawi also has a local museum as well as cultural tours so you can really get under the skin of this beautiful Malaysian destination.
If you are more a nature lover than a history buff then the Ambong Ambong Rainforest Retreat and Pool Villas is the perfect choice for you. Immersed within Langkawi's rainforest and close to the beaches of Pantai Tengah and Pantai Cenang, the natural beauty and wildlife of Langkawi is literally on your doorstep here. The luxury accommodation includes a choice of suites and private pool villas. And after a day enjoying the forests and beaches head to the Ishan Spa to enjoy relaxation at its most luxurious with a traditional Malay Massage.
Step into the past with a stay at Cheong Fatt Tze, a heritage hotel that personifies the charm of Penang's historic George Town. The Blue Mansion hotel (Cheong Fatt Tze Mansion) is the embodiment of Penang's history and character. This 19th Century structure incorporates materials from all over the world but most notably, the indigo blue dye – imported from India – that covers the external facia of the building and gives the mansion it's local name, The Blue Mansion, Penang. Now preserved and sympathetically refurbished, the mansion operates as the best heritage hotel in Penang for character and history, combining traditional surroundings with modern service. The Blue Mansion Hotel, Penang can certainly offer the authentic Georgetown experience during your stay on the island.
Sutera Sanctuary Lodges Kinabalu Park is a wonderful boutique retreat surrounded by Malaysia's famed rainforest at the foot of Mount Kinabalu (4,095 m), one of Asia's highest and most enigmatic mountains. Located in the Malaysian State of Sabah, on the nature filled paradise that is the island of Borneo, Kinabalu Park is steeped in superlatives, with some of the the most pristine forest in Asia, it is also the home of the world's biggest flower, the Rafflesia, and Sutera Sanctuary Lodges offers the best accommodation in the area; it has to be one of Malaysia's top Must Visit, Must Stay destinations. Many folks come to stay pre- or post-climbing Mount Kinabalu, and just as many come to enjoy the rainforest walks in Kinabalu Park. The park has also been designated a World Heritage Site by UNESCO for its importance as a centre for plant diversity in Southeast Asia.
Stay in one of their boutique lodges which can accommodate travellers of all occasions and travelling styles, from honeymooners desiring intimacy and privacy, to large families travelling together and looking to stay in a luxury lodge.
Poring Hot Springs and Nature Reserve, Sabah
Situated approximately 40 kilometres from Kinabalu Park, 400 metres above sea level in a pristine lowland forest with large rainforest trees, Poring is known for its natural hot springs with their mineral rich waters. Sutera Sanctury Lodges at Poring Hot Springs is the perfect place to stay after completing a trek or summitting on Mount Kinabalu to rejuvenate and soothe tired and aching muscles and makes for a great pairing with a stay at Sutera Sanctuary Lodge's sister property at Kinabalu Park. The lodge features nine airy and spacious accommodation units with all the necessary facilities. It also has a butterfly farm, orchid garden, several bird-watching spots, and a breathtaking treetop walk on a 43-meter-tall canopy walkway.
Situated just 15-minutes by boat from Kota Kinabalu, this tropical island beachside resort is located on the second largest island in Tunku Abdul Rahman Marine Park. Another one of the wonderful Sutera Sanctuary Lodges, the Manukan Island Resort is surrounded by a protected coral reef, at its front and pristine rainforest at its read, and beautiful white sand beaches at its doorstep. Stays at Manukan Island are filled with water activities including diving, snorkeling, island hopping in the archipelago, and glass-bottomed boat rides. Guided island treks into the rainforest are also available and just lazing on the beach is always an option. The resort features an outdoor pool, a restaurant, and spacious villas with private terraces that look out across the South China Sea.
Dewakan is a portmanteau of the Malay words 'dewa', to mean God, and 'makan', meaning 'to eat'. The passionate and creative team at Dewakan honour and serve the bounty of their local lands, celebrating local farmers, fishers, and artisans of produce in their restaurant's dishes. Chef Darren Teoh combines and connects indigenous ingredients and produce from Malaysia's farms and jungles, mountains and seas, manifesting as a delicious culinary canvas onto the plates of Dewakan's diners.
The name 'Gēn 根' means 'ground roots', emphasizing the importance of using ingredients and produce from local sources. The establishment of Gēn 根 marks the beginning of a new chapter for Chef Johnson. Here, the finest local ingredients from Malaysia are combined with love, passion, culture, and memories to create an exceptional dining experience. The menu is primarily focused on the notion of produce-driven cooking, which aims to reproduce classic flavors through daring, creative culinary techniques. "My Malaysian Stories" is genuinely well characterized by Chef Johnson's version of Malaysian ingredients and flavors.
Tailor-Made Secret Journeys
For those seeking a personalized touch to their travel experiences that go beyond the ordinary and off the well-beaten path, the Secret Retreats Secret Journeys are the perfect choice. Tailor-made by local experts, experts in their destination and experts in travel, each journey is crafted to share the best of each destination with travellers in a thoughtfully and responsibly curated, unrushed way. Whether you crave cultural immersion, off-the-beaten-path adventures, or hidden gems known only to the locals, our Secret Journeys promise an unbeatable Malaysian experience that we guarantee is unavailable anywhere else.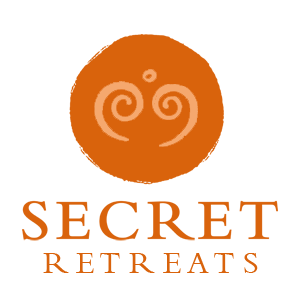 Travel Asia with Secret Retreats
Secret Retreats is a curated community of independent boutique hotel, villas, yachts and river boats keen to share their Asian Homes with travelers, sustainably and responsibly. Conservation of the environment, culture and traditions of Asia is of paramount importance to all in Secret Retreats. A community of like-minded hospitality professionals, we offer our guests authentic travel experiences that go beyond typical offerings to unveil the essence of Asia. Supporting the Asia based hoteliers and hospitality professionals and providing incredible holidays in Asia and tailor-made Asia travel itineraries direct to public ad travel agents.
Get inspired and make savings!
By booking direct with Secret Retreats and enjoy peace of mind from our full on the ground support. Contact our concierge and plan then book your Asia holiday now!
Over 100,000 subscriptions and counting, don't miss out! Subscribe to our newsletter an discover Asia with Secret Retreats