Your Winter Escape Awaits you with Secret Retreats!
As the chill of autumn settles in, it is the perfect time to plan your next holiday and escape the impending winter blues. In this edition, we're diving into the best of both worlds—sunny getaways to warm your soul, and frosty retreats to awaken your winter spirit.
This journey shares with you one of the most picturesque islands in the Andaman Sea. The island of Koh Lipe is part of the Adang-Rawi Archipelago and is renowned for its stunning beaches, crystal-clear waters, vibrant marine life, and laid-back atmosphere. This journey then continues and takes you to the nearby province of Trang.
Trang is known for its diverse population, home to Muslims, Buddhists, Chinese Peranakan and indigenous communities. This cultural diversity is reflected in the local cuisine, architecture, and festivals.
This itinerary can be easily connected to programs from Langkawi, Malaysia (direct speedboat between Lipe and Langkawi), or as an extension before or after our Krabi programs and Phatthalung programs.
This two-week trip takes you to the grandiose landscapes of Upper Tonkin (Hanoi, Halong, Phong Nha), the Imperial City of Hue, and the Old Quarter of Hoi An with the region's beautiful turquoise sea and white sand beaches nearby. The first part of the circuit includes nature and authentic encounters with the ethnic minorities of this region, where you will experience their culture and customs. The second half of the itinerary is all about history and heritage where 4 of the visited zones are UNESCO World Heritage Sites: Halong Bay, Phong Nha, Hue and Hoi An.
For those seeking a winter wonderland, Ladakh is a dream come true. With snow-capped peaks, frozen lakes, and monasteries perched on high cliffs, Ladakh offers a unique blend of adventure, stunning natural beauty, and an unrivalled sense of tranquility. Embrace the cold as you explore this high-altitude desert.
Chulli Bagh, an integral part of the Stok Palace Heritage Hotel, is a hidden gem waiting to be discovered. Steeped in royal history, the palace itself stands as a testament to Ladakh's rich cultural heritage. Chulli Bagh at Stok Palace Heritage Hotel promises guests a winter experience like no other. Revel in the royal grandeur, relish the winter charm, and let the ancient and evocative magic of Ladakh unfold around you.
Nepal's winter transforms it into a snow-covered spectacle. The Annapurna and Everest regions beckon trekkers with trails adorned in white, where Himalayan peaks glisten against a perfect blue-sky background and the wintery air positively sparkles with clarity. Experience the warmth of local hospitality in tea houses along the way and witness breathtaking panoramas that will stay etched in your memory forever.
Korean traditional culture comes alive on a three-day two-night journey with Secret Retreats. The itinerary includes UNESCO World Heritage sites and a visit to a beautiful and ancient village that has 700 years of history within its residences and lanes, a mesmerizing place where time appears to have stood still. This journey to the heart of the traditions of Korea is an opportunity to have an honest encounter with a secret Korea, available only through Secret Retreats, through a mélange of delectable cuisine, comfortable Hanok accommodation and Korea's magnificent and unspoiled natural scenery.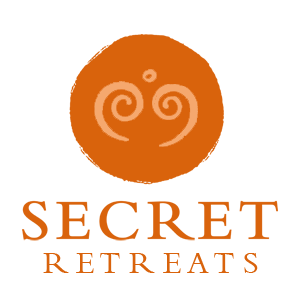 Travel Asia with Secret Retreats
Secret Retreats is a curated community of independent boutique hotel, villas, yachts and river boats keen to share their Asian Homes with travelers, sustainably and responsibly. Conservation of the environment, culture and traditions of Asia is of paramount importance to all in Secret Retreats. A community of like-minded hospitality professionals, we offer our guests authentic travel experiences that go beyond typical offerings to unveil the essence of Asia. Supporting the Asia based hoteliers and hospitality professionals and providing incredible holidays in Asia and tailor-made Asia travel itineraries direct to public ad travel agents.
Get inspired and make savings!
By booking direct with Secret Retreats and enjoy peace of mind from our full on the ground support. Contact our concierge and plan then book your Asia holiday now!
Over 100,000 subscriptions and counting, don't miss out! Subscribe to our newsletter an discover Asia with Secret Retreats