Off the Beaten Path: Unique Travel Experiences Tailored by Local Experts
How do you like to travel? Is it a case of see the landmarks, bag the sights and leave? Or do you like to explore the area, take time to ponder the history and the local stories, perhaps kick-back a while in a local tea-house or cafe and chat with the shop staff and the locals before returning to your boutique hotel to enjoy a quiet moment with a book in the gardens, or relax and unwind with a luxury spa treatment? However you like to travel, Secret Retreats can create an experience to suit. But where we excel is in adding authenticity, a chance to understand the local experience and what makes life in each destination tick.
Today we are seeing more and more travellers looking for '
authentic travel experiences
', essentially a chance to get off the beaten path and to
connect with the local experience
while still enjoying the highlights, the 'must sees', the 'must experience' and the 'must tastes', of each destination. And for the team at Secret Retreats we feel it is important to have time built into each itinerary to enjoy the locations, time to relax and unwind at each boutique hotel or aboard each boat, and to be able to enjoy at a leisurely pace the services on offer there too. This space, this time to simply be, is all too often overlooked in the more typical 'bag it and leave' over packed almost boot camp style travel itineraries, something that the Secret Retreats travel planners studiously avoid.
Thailand – Indochina

(10 days / 9 nights)

Thailand – Indochina
from 4,140 USD
(10 days / 9 nights)
Our hosts in each location take pleasure in sharing their homes with you. From the moment they open their door to welcome you, or welcome you onboard their yacht or riverboat, they are keen to share the local history, nature, and local food culture with you through our
unique tailor-made travel experiences
.
Cambodia

(4 days / 3 nights)

Thailand – Indochina
from 665 USD
(5 days / 4 nights)
In this edition we introduce our Secret Journeys to you. Whether taking our ready-made itineraries or having our Concierge tailor-make a unique travel itinerary for you, we have a library of more than 100 travel itineraries, all locally designed, for you to choose from. Travel solo or as a couple, with family or with friends, each Secret Journey is designed to share with you unique and memorable experiences at a
gentle pace and with a soft footprint
as all of our members are keen
advocates of regenerative and responsible travel
.
India

(10 days / 9 nights)

China
from 4,575 CNY
(4 days / 3 nights)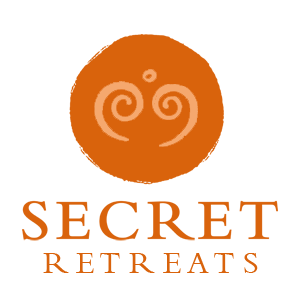 Travel Asia with Secret Retreats
Secret Retreats is a curated community of independent boutique hotel, villas, yachts and river boats keen to share their Asian Homes with travelers, sustainably and responsibly. Conservation of the environment, culture and traditions of Asia is of paramount importance to all in Secret Retreats. A community of like-minded hospitality professionals, we offer our guests authentic travel experiences that go beyond typical offerings to unveil the essence of Asia. Supporting the Asia based hoteliers and hospitality professionals and providing incredible holidays in Asia and tailor-made Asia travel itineraries direct to public ad travel agents.
Get inspired and make savings!
By booking direct with Secret Retreats and enjoy peace of mind from our full on the ground support. Contact our concierge and plan then book your Asia holiday now!
Over 100,000 subscriptions and counting, don't miss out! Subscribe to our newsletter an discover Asia with Secret Retreats