Month by Month Recommendations for Your Asia-bound Holidays with Secret Retreats
*Spoiler alert: Really, when it comes to Asia, there's never a bad time to visit.
From the spectacular fall foliage of Japan to wonderful wildlife safaris in Sri Lanka and the magnificent and almost otherworldly mountain scenery of Ladakh, Asia is a continent full of wonder. When it comes time to choose an Asian destination from so many fantastic options however, the seasons can be a great way to create your dream Asia-travel shortlist.
From the highest mountains in the world, the Himalayas, to the barely above sea-level islands of the Maldives, Asia's variety of environments and climates ensures that travel is possible to this fascinating part of the world 365 days a year. Whatever your style of travel, or preference in holiday activities, Asia really has it all. And all year round.
Over 2 newsletters, the team at Secret Retreats are sharing with you our shortlist for travel ideas throughout the year in a month-by-month format. Starting in this newsletter with the 6 months from January through June. Here are our recommendations for your Asia travel shortlist for each month. Enjoy!
JANUARY
Siem Reap – Cambodia
Choosing the perfect time to visit Angkor Wat, Siem Reap, can be a bit tricky as without careful planning you can end up with rain and muddy temple grounds or very hot and sunny weather with crowds of tourists filling your camera lens.
January is our pick of the months to visit Siem Reap. With the lowest rainfall, lowest humidity and lowest temperatures in December and January, blue skies are also guaranteed.
And thanks to the cooler temperature making long days exploring one of the world's wonders, Angkor Wat, far more comfortable, although lunch time... [
Read More
]
FEBRUARY
Luang Prabang – Laos
If you plan to travel to the mountainous north of Laos, dry days and cool temperatures make February an ideal month for trekking this region. And pack for cool nights as temperatures can drop at night and warm clothing is still recommended. In February, Luang Prabang experiences a pleasant, moderate climate with daytime temperatures averaging 24°C and nights, especially in the hills, dropping by 10 degrees or more.
Laos, and Luang Prabang and Northern Laos in particular, epitomize the philosophy of Slow Life. The eternal and spiritual UNESCO World Heritage town of Luang Prabang still lives today to the rhythm of its Buddhist monasteries. Witness the... [
Read More
]
MARCH
Malaysia is a tropical country with a rich culture and even richer natural landscapes. If you're looking for grand adventures in the great outdoors, then head to Sabah in March where some of the best retreats in Malaysia to enjoy the incredible natural scenery await you. A land for curious travellers in search of adventure both at sea and in the jungle, a stay in Sabah makes for a trip of a lifetime for lovers of the natural world. Head to the UNESCO World Heritage-listed Kinabalu National Park to climb Southeast Asia's highest mountain, Kota Kinabalu. Local experts generally recommend the months of March to September to walk the mountain trails or... [Read More]
APRIL
Ladakh's Spring, from April to June, is the time when its famous apricot trees burst into bloom and the valleys come alive with their beautiful pink flowers. The blooming display starts from the end of March through April but it varies with altitude.
The temperatures are most pleasant, ranging between 15 and 20°C during the day. Occasionally you can still see some snowfall in April but only at higher altitudes, above 4,000 metres.
Ladakh is renowned both for its stark almost otherworldly mountain scenery, and the unique culture of the region. And there can be no better way to experience this rugged and untamed region than touring with Secret Retreats to explore the variety of landscapes from valley floor to high... [Read More]
MAY
May in the Himalayan foothills of Darjeeling is just about perfect holiday weather for visitors to the region. Falling between the first flush and second flush tea harvests, temperatures range between 10 and 20°C, perfect weather for enjoying the outdoors during the day and swapping stories by an open fire during the cool evenings.
Join Secret Retreats on a magnificent escape to the best Darjeeling experiences. The town is nestled amongst the magnificent Himalayan mountains, with... [Read More]
JUNE
Spread over a vast expanse, the 17,000+ islands of Indonesia span one-eighth of the earth's circumference running east from North Sumatra more than 3,300miles to Irian Jaya in Papua New Guinea. Crossing or close to the equator Indonesia's climate is tropical with temperatures fairly even throughout the year from average lows of the mid 20s°C to average highs in the low 30s°C. And two seasons, where for most of Indonesia the dry season falls between May and October and the wet season between November and April.
For a visit to Bali the best time is generally during the summer months of June, July and August when the weather is perfect for beach life, mountain or volcano treks, water sports and exploring... [Read More]
By booking directly with Secret Retreats you can travel easy, safe in the knowledge that our professional teams on the ground in each of our Asian destinations are there to support you. Giving you the peace of mind that is so essential when travelling in today's fast changing world.
Contact our concierge to plan and book your Asia holiday now!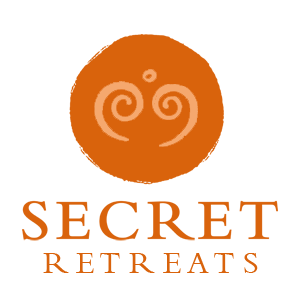 Travel Asia with Secret Retreats
Secret Retreats is a curated community of independent boutique hotel, villas, yachts and river boats keen to share their Asian Homes with travelers, sustainably and responsibly. Conservation of the environment, culture and traditions of Asia is of paramount importance to all in Secret Retreats. A community of like-minded hospitality professionals, we offer our guests authentic travel experiences that go beyond typical offerings to unveil the essence of Asia. Supporting the Asia based hoteliers and hospitality professionals and providing incredible holidays in Asia and tailor-made Asia travel itineraries direct to public ad travel agents.
Get inspired and make savings!
By booking direct with Secret Retreats and enjoy peace of mind from our full on the ground support. Contact our concierge and plan then book your Asia holiday now!
Over 100,000 subscriptions and counting, don't miss out! Subscribe to our newsletter an discover Asia with Secret Retreats