Journey into the Heart of Thailand – Part 1
Greetings from the heart of Asia! We're thrilled to present the first part of our journey through Thailand, where we unveil the secret havens of Secret Retreats, Secret Cruises, Secret Journeys and the gastronomic wonders of Secret Tables. Let's embark on a voyage together through the enchanting destinations of the North, Central, Northeast (in the next edition), East, and South of the enchanting Kingdom of Thailand.
Little Shelter, Chiang Mai
Nestled in the verdant landscapes of Chiang Mai, Little Shelter is a tranquil haven where modern luxury meets traditional Thai charm. Opened in 2019, this 14-room riverside Chiang Mai boutique hotel was designed and built by the multi-award-winning architects, Department of Architecture Co. Ltd. Known for their cutting edge yet respectful approach to design, their architectural statements are as wonderful to look at as they are to live within – an often all too rare combination where exciting architecture is concerned – and this philosophy is perfectly exemplified in the Little Shelter Hotel. Traditional design motifs of this ancient city can be seen in the textured tile-like wall finishes that echo the wooden shingles that have adorned traditional Chiang Mai homes for centuries and have been seamlessly brought into the 21st century in the clean and bright contemporary design of Little Shelter.
Sela is a serene oasis housed in a Lanna Colonial-style residence. The refined Indochina inspired interiors contrast beautifully with the surrounding tranquil forests and picturesque mountain scenery, creating an inviting and homely 'country living' atmosphere. Every aspect of Sela, from its architectural design to interior decor and curation of items, is refined and elegant. The establishment embraces the multicultural history and charm of its locality and celebrates the quality of Chiang Mai's renowned craftsmanship in a meaningful and sustainable manner. With 14 unique rooms and suites, Sela invites travelers to experience Chiang Mai style in a supremely comfortable and exclusive environment, a Thai boutique hotel that ensures a memorable stay in the way that the hotel and its family run team have perfectly blended the cultural heritage of Sela's location and the natural beauty of its surroundings.
Athita The Hidden Court, Chiang Rai
Athita The Hidden Court is an intimate boutique hotel set in the ancient Lanna city of Chiang Saen. This northern Thai boutique hotel's quiet yet convenient location is enhanced in being next to the 700year old Athi Ton Kaew Buddhist Temple and being just a short 70m walk to the Mekong River that runs through Chiang Saen. A stunning contemporary Thai design, the architecture is a pleasant mix of spaces in natural tones with the colour palette created by the use of locally source teak-wood and traditional handmade fired earth bricks – the same as used in the construction of the neighbouring ancient Buddhist temple – that altogether create a space that is very restful on the eyes and on the soul.
Intangible is a non-alcoholic cocktail bar with only four seats for customers. Similar to an Omakase Chef's Table, except that here non-alcoholic cocktails are served along with the creative food and the Chef's stories. Each course is carefully planned and thought out, so it has a meaning, usually inspired by Thai culture and traditions, with a focus on the use of regional ingredients from all over the nation. The drinks at Intangible are uniquely designed and paired with each dish by Mixologist Key, and he takes great pleasure in explaining the whys and hows of each delicious concoction he creates for you.
This small and intimate restaurant promises a unique dining experience. It is owned by a passionate husband and wife team, Chef Chindarnai 'Dan' Boonchaliew and food artist Pimmada 'Pam' Kankulsuntorn. This highly creative twosome has combined their talents to create a dining destination unlike any other in Chiang Mai. Elegant and welcoming, each dish is impeccably presented. The menu features creative takes on Thai and Southeast Asian cuisine. Sit back and enjoy their culinary journey from start to finish. While the dishes may have traditional names, they are guaranteed to surprise.
Cuisine De Garden, Chiang Mai
Taking inspiration from the beauty of nature, this delightful family owned and managed restaurant is situated within a verdant garden that effortlessly captures the essence of the natural world. Serving as both a culinary haven and the residence of the chef and his artistic family, the establishment also boasts a workshop dedicated to their longstanding furniture design business. Here, visitors can explore a showcase of distinctive iron art pieces designed for both home and garden settings. But dining is the star of this family run restaurant, and the while the flavours are quintessentially Thai the style is creative and unique.
Chakrabongse Villas, Bangkok
Indulge in the historical charm of Chakrabongse Villas, a riverside retreat in the heart of Bangkok. Experience opulence against the backdrop of the Chao Phraya River, blending heritage and luxury seamlessly. Built in 1908 by HRH Prince Chakrabongse, on the banks of the Chao Phraya River in the heart of old Bangkok, Chakrabongse Villas provides a tranquil haven away from the hustle and bustle of modern Bangkok. This beautiful boutique hotel's 7 suites are nestled in a lush tropical garden that also features a swimming pool.
The Bohemian's Residence, Central Thailand
Immerse yourself in the vibrant energy of Central Thailand at The Bohemian Residence. This boutique hotel is a celebration of eclectic design and personalized service, offering a unique urban escape. The Bohemian's Residence is not really a hotel as it does not offer a room for a night. It is also neither a luxury resort nor a glamorous villa like the ones found in travel brochures. Rather, it is an exclusive place for the curious traveller that wishes to spend a few days discovering a rarer side of Thailand whilst simultaneously melting into a fascinating and authentic region, replete with the most personalized and exclusive service.
Elevate your dining experience at Le Du, a Michelin-starred restaurant that embodies innovation in Thai cuisine. Indulge in meticulously crafted dishes that showcase the culinary artistry of Bangkok. Meaning 'season' in Thai, Le Du serves à la carte and tasting menus which offer modern Thai food showcasing Thailand's rich produce and centuries old culinary cultures, complemented by an expertly curated wine list. The seasonal menu includes marinated oysters, ant larvae, prawns cooked on a hot stone, corned venison, pork tongue and pork blood pudding.
Supanniga Eating Room, Bangkok
Experience the essence of Thai home-style cooking at Supanniga Eating Room. This Bangkok favorite offers a cozy ambiance and a truly local menu that reflects the rich culinary heritage of the region. Supanniga Eating Room serves authentic, savoury Thai cuisine using premium ingredients from Thailand's seaside towns including fish sauce, kapi (dried shrimp paste), and salted fish. The menu showcases delicacies from the Trat and Chantaburi provinces, with an Isaan touch. The warm and comfortable dining environment is set with traditional northeastern décor such kapom tables and Isan weaving to share the owner's Isan cultural heritage with diners.
Nestled in a secluded corner of the South. Remote without being lost, yet right in the middle of some of Krabi's must-see spots, this rustic gem is located in the heart of Ao Phang Nga, one of the most beautiful bays in Asia. Set just a few metres from the beach, each of the
8 uniquely designed wooden bungalows surround the swimming pool, and the beachside restaurant serves traditional Thai cuisine, with a French touch.
Koh Jum Beach Villas, Krabi
This luxury tropical island eco-chic beachfront hideout is a hidden gem where nature meets relaxation. This wonderful Krabi boutique resort offers 19 individually designed villas on the resort's 700-metre-long beach with lush tropical gardens and beautiful sunset views that overlook the Phi Phi National Marine Park. This unspoilt island is located in Krabi and is just an hour away from Krabi's International Airport (30mn drive+30mn boat), making it an ideal home from home for exploring Krabi's wondrous natural beauty, nearby islands, and the island of Koh Jum itself. Lie by your private pool and read a book or write one yourself while enjoying the peace and serenity of this stunning boutique hotel.
Enjoying an unrivalled clifftop vantage point in Kamala, Phuket's most exclusive stretch of coastline, this luxury resort shares breathtaking views of the Andaman Sea with its guests. Phuket's best kept luxury secret, the resort is secreted away under lush tropical trees and gardens guaranteeing privacy and serenity for guests. The chic, elegant villas and suites are luxuriously appointed, and all offer unrivalled panoramic sea views from their private infinity edge pools. With 1- and 2-bedroom villas and suites, Paresa is the perfect choice for every occasion whether looking for the ultimate romantic hideaway or honeymoon suite, or for the family holiday of a lifetime, Paresa has a suite for you. This exclusive resort's Thai restaurant has been awarded a Michelin Plate for 2 years running now. Paresa also features a luxurious spa, gym, library and cooking school, all provided with a warm and beautifully Thai 5-star personalized service.
Aava Resort & Spa in Khanom, Surat Thani
Combining Thai traditional friendliness and family values with Scandinavian quality and elegance, experience this attractive boutique resort that was created by a Finish designer. Set on the magnificent Nadan Beach, the hotel is ideal for those seeking beautiful beachside tranquility amid stylish surroundings. Apart from the exquisite beach and warm sunshine, guests can enjoy relaxing by the infinity swimming pool (there is also a children's pool), explore the local countryside, take part in a daily program of Yoga, Tai Chi and Pilates, and get pampered at the in-house spa featuring traditional Thai therapeutic treatments.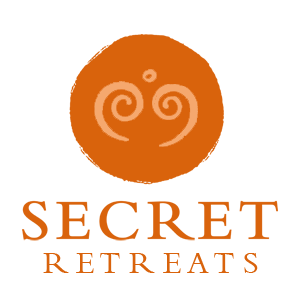 Travel Asia with Secret Retreats
Secret Retreats is a curated community of independent boutique hotel, villas, yachts and river boats keen to share their Asian Homes with travelers, sustainably and responsibly. Conservation of the environment, culture and traditions of Asia is of paramount importance to all in Secret Retreats. A community of like-minded hospitality professionals, we offer our guests authentic travel experiences that go beyond typical offerings to unveil the essence of Asia. Supporting the Asia based hoteliers and hospitality professionals and providing incredible holidays in Asia and tailor-made Asia travel itineraries direct to public ad travel agents.
Get inspired and make savings!
By booking direct with Secret Retreats and enjoy peace of mind from our full on the ground support. Contact our concierge and plan then book your Asia holiday now!
Over 100,000 subscriptions and counting, don't miss out! Subscribe to our newsletter an discover Asia with Secret Retreats