Delicious Asian Dishes Using Rice as a Main Ingredient
Rice is one of the universal staple grains in many parts of the world especially in Asia – present in a number of dishes and many forms, plus a perfect blank slate for any type of seasonings, vegetables, and meat or fish. It is relatively inexpensive and provides many nutrients making it the most consumed staple in many Asian countries. The multi-cultural and varying Asian cultures are especially well-versed in cooking up rice and rice flour dishes that will impress and satisfy. Rice is an incredibly versatile staple, and whilst plain white long grain rice might be the default option for many, there are over 40,000 varieties of rice to diversify your dishes; from brown rice to wild rice, there's a variety to suit all tastes and to accompany or combine with dishes across the palate from savoury to sweet.
Check out this week's newsletter for your Asian inspiration. Read below to learn more about our top choices for rice dishes in Asia that are super tasty, well-balanced, and satiating!
Literally translated as "stir-fried rice cake," tteokbokki is a beloved Korean rice cake dish with many variations and a rich history. Also spelled ddukbokki, ddeokbokki, dukbokki or topokki, this spicy rice cake dish is enormously popular as a street food and also often enjoyed at home. Eomuk (fish cakes), boiled eggs, and scallions are some common ingredients paired with tteokbokki in dishes. It can be seasoned with either spicy gochujang (chili paste) or with a non-spicy ganjang (soy based) sauce. Tteokbokki is commonly purchased and eaten at bunsikjip (snack bars) as well as pojangmacha (street stalls) (…)
Dango are sweet Japanese rice dumplings that come in various flavors, such as red bean paste (anko), green tea, and soy sauce syrup. The dumplings are made from rice flour mixed with uruchi rice flour and glutinous rice flour and skewered on a bamboo stick. Dango is usually crafted into round shapes with three to five dango served per skewer (skewered dango pieces called kushi-dango (串団子)). Generally, dango comes under the category of wagashi (Japanese petit fours) and is often served with green tea. They are eaten year-round, but there are also special varieties that are traditionally eaten only in specific seasons.
Appam (also known as "palappam") is a super tasty, lacy and fluffy savory pancake made from ground, fermented rice and coconut batter. Thin and crispy around the edges with a soft fluffy center, these Keralan delights taste delicious when paired with vegetable stew for a hearty vegetarian breakfast. They also just so happen to be gluten-free and vegan.
Traditionally Appam is fermented with a local alcoholic drink known as toddy, which is a drink made from palm or coconut flowers (…)
Arem-arem is an Indonesian-Javanese snack made of compressed rice cake in the form of a cylinder wrapped inside a banana leaf, filled with diced vegetables, tempeh (fermented bean cake) or oncom (fermented peanut cake), sometimes also filled with minced meat or abon (beef floss), and eaten as a delicious and hearty snack.
Ubiquitous in Java, it is also commonly found in Indonesian marketplaces as jajan pasar ("market munchies") as a type of kue (snack) offered there (…)
Khao Lam uses sticky rice with black beans, sugar, grated coconut, and coconut milk. Named Khao Lam the name translated means, 'khao' – rice and 'lam' – cooking inside bamboo stems. It can be prepared with white or dark purple ('khao niow dam' or black sticky rice) varieties of glutinous rice. Sometimes described as a cake, some khao lam containers may have a filling of coconut custard in the center that is made from coconut cream, egg, and sugar. Khao Lam is served as both a savory food and a dessert (…)
Sri Lanka

Kiribath is a traditional Sri Lankan dish made from rice. It is prepared by cooking rice with coconut milk, hence the name, and can be considered a form of rice cake or rice pudding. Kiribath literally means milk rice. Kiri is milk and bath is rice. It is a creamy rice cake with a subtle hint of coconut flavor. Kiribath is an essential dish in Sri Lankan cuisine. It is very commonly served for breakfast on the first day of each month and also has added significance of being eaten for any auspicious moment throughout one's lifetime, marking times of transition. It is one of the more renowned traditional dishes in Sri Lanka (…)
Laos

Nam Khao (a Lao crispy rice salad) with crispy, chewy textures with a perfect balance of sweet, tart, salty and spicy. It is a very popular Lao appetizer salad originating from Tha Deua, a small port village located on the banks of the Mekong River just south of Vientiane, Laos. Nam khao can be found at street stalls, restaurants, or served on large trays at parties and other celebratory events. Overtime the dish has spread to the western bank of the Mekong, Northeastern Thailand (Isan) and made its own delicious way across the rest of Thailand with Laotians and ethnic Lao from the Isan region as they have migrated over the centuries to Bangkok and wider Thailand looking for work (…)
Every destination in Asia has dishes usually known only to the locals or the seriously epicurious. Take your tongues on tour! And excite your palates and invigorate your Chi (Qi) with some of the most wholesome food in Asia. Don't miss out, contact the Secret Retreats Concierges now and start planning your next Asian holidays!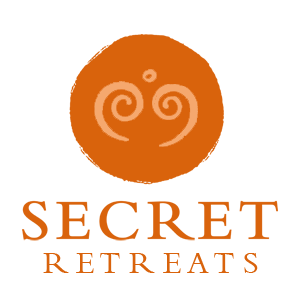 Travel Asia with Secret Retreats
Secret Retreats is a curated community of independent boutique hotel, villas, yachts and river boats keen to share their Asian Homes with travelers, sustainably and responsibly. Conservation of the environment, culture and traditions of Asia is of paramount importance to all in Secret Retreats. A community of like-minded hospitality professionals, we offer our guests authentic travel experiences that go beyond typical offerings to unveil the essence of Asia. Supporting the Asia based hoteliers and hospitality professionals and providing incredible holidays in Asia and tailor-made Asia travel itineraries direct to public ad travel agents.
Get inspired and make savings!
By booking direct with Secret Retreats and enjoy peace of mind from our full on the ground support. Contact our concierge and plan then book your Asia holiday now!
Over 100,000 subscriptions and counting, don't miss out! Subscribe to our newsletter an discover Asia with Secret Retreats