A Traveller's Guide to Vietnam's Tết Holiday
While the
Lunar New Year
is perhaps China's most important annual festival, it is also an event that is celebrated in many countries around Asia including Korea, Singapore, Malaysia and Thailand. And no-one does it better than the Vietnamese.
It is typically assumed that the Vietnamese are celebrating Chinese New Year, yet while both countries use the lunar calendar, the
Vietnamese people have a quite different set of Lunar New Year customs, celebrations, and traditions from China
.
In Vietnam, Tết Nguyên Đán or Tết for short, is the most important holiday and festival of the year. More so than January 1st, Tết is very much the Vietnamese New Year. Marking the arrival of spring as based on the Lunar calendar, the name Tết Nguyên Đán translates as 'Feast of the very First Morning of the First Day', New Year by any other name. And what better way to welcome a New Year than with dining, lots and lots of dining, with
Preparation for Tết begins in earnest one or two weeks before the celebration with the streets and markets bustling with busy people in the days leading up to the celebrations. Preparing in advance is essential because Vietnam will grind to a halt once the festival starts, with the whole nation joining in the celebrations, shops and markets will all be closed. The activity becomes frenetic as the festival comes closer, shopping, spring cleaning homes, setting up decorations to welcome the New Year and cooking a rich array of traditional Vietnamese food ready to welcome family home to celebrate together. Families will be cooking special holiday foods such as Bánh chưng, sticky rice wrapped in leaves and stuffed with seasoned meats or bean pastes, Thịt kho nước dừa, pork belly stewed in a rich broth based on the water from young coconuts, Mứt, dried candied fruits, and Bánh dầy, flat round rice cakes and many more dishes steeped in tradition. The cooking of the food for Tết is a family affair, with preparation of some of the dishes being quite involved. Making Bánh chưng and its moon shaped version, Bánh Tết, is an overnight affair, with family elders sharing stories of Tết with children as they sit and work around the fireside. One of the most popular traditional foods during Tết is Mứt, candied fruits, these are set in beautiful boxes to welcome guests visiting the family home during the festival.
Tết is certainly Vietnam's biggest annual migration with the whole country seemingly on the move as people all head home to family for the celebrations, returning to worship and pay their respects at the family altar, visit the graves of their ancestors, and to catch up and share time with family and friends in their hometown or village.
Of the many customs and traditions attached to Tết perhaps the most important is the custom of xông đất or xông nhà. The Vietnamese believe that the very first visitor a family receives at their home in the new year will determine their fortune for the entire year. Ideally a person of good temper, good virtue and successful in business and life is the perfect person to cross the threshold of the family home on the new year's day; so if this is you, head to Vietnam for Tết and you will receive a lot of invites to visit family homes. And yes, families do try to influence and invite good fortune by inviting and arranging the right person to be first across the threshold of their family home at the start of the new year.
According to Vietnamese tradition, if good things come to the family on the first day of the Lunar New Year, the new year will be full of blessings. It is an auspicious time, the staccato chatter of firecrackers set off to drive away misfortune and any evil spirits lurking near homes and businesses looking to set their mischief on the unprepared. While work and business stops for the celebrations, as such an auspicious time, the new year is also a very popular date for starting a venture or opening a new business too. And equally your behaviour and attitude at the dawn of the new year will determine the quality of your personal year ahead. So, with this in mind, people are very much on their best behaviour at this time of year, warm, welcoming, smiling and happy, all in the hope of securing a stress-free and happy year ahead – sympathetic magic at its best that reaps rewards for all, and something that would be especially rewarding if we all practiced this thought on every day of the year.
A vibrant festival filled with all the best things in life, time at home in the warm embrace of family and friends, a rich bounty of delicious food, everyone on their best behaviour simply determined to have a happy time, and while rather a noisy festival it is also a time filled with colour and beauty too. As with many other Asian countries, the Vietnamese believe that the colors red and yellow will bring good fortune, and these colours dominate the decorations and traditional dress during the festival. Peach blossom trees, kumquat trees, and orange trees are bought to plant and decorate the home. And fresh flowers, such as chrysanthemums and orchids, are bought and arranged into beautiful pots to be placed in front of or inside the house with the flowers and fruit trees symbolizing the fertility and fruitfulness that the family hopes for in the coming year.
Tết 2021 will fall on Friday February the 12th, and while it may not be possible this year for you to travel to Vietnam to enjoy this wonderful festival, we can share with you this VDO to experience Tết – Vietnam online and travel virtually to this jewel of Asia.
And of course, the Secret Retreats Concierge is ready to assist you with planning your holidays for the coming year or to help you make plans and bookings to visit Vietnam ready for Tết 2022. Contact the concierge team on
dream@secret-retreats.com
.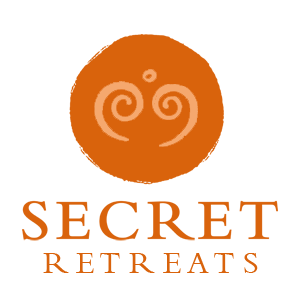 Travel Asia with Secret Retreats
Secret Retreats is a curated community of independent boutique hotel, villas, yachts and river boats keen to share their Asian Homes with travelers, sustainably and responsibly. Conservation of the environment, culture and traditions of Asia is of paramount importance to all in Secret Retreats. A community of like-minded hospitality professionals, we offer our guests authentic travel experiences that go beyond typical offerings to unveil the essence of Asia. Supporting the Asia based hoteliers and hospitality professionals and providing incredible holidays in Asia and tailor-made Asia travel itineraries direct to public ad travel agents.
Get inspired and make savings!
By booking direct with Secret Retreats and enjoy peace of mind from our full on the ground support. Contact our concierge and plan then book your Asia holiday now!
Over 100,000 subscriptions and counting, don't miss out! Subscribe to our newsletter an discover Asia with Secret Retreats