Proudly Introducing – More Amazing
Even in these difficult times for travel, the Secret Retreats community is getting stronger than ever, with 20 new members added to our collection.

This week, we have unveiled 10 new fascinating restaurants, astonishing cruises and remarkable experiences in corners of this captivating continent that aren't creating concerning news headlines. Each member has been invited to join our Secret Retreats community based on their interest in our unique features, support to the sustainability movement, commitment to the local community and passion for sharing. Make sure that these astonishing destinations are at the top of your list for your next adventure.
The Bagh Kanha

The Bagh Resort is a forest retreat in the heart of central India, where tigers roam freely in the jungle and fields of yellow mustard sway in the sunlight. It resembles a most beautiful painting and The Bagh is nestled in the heart of the rolling Maikal hills, a picturesque belt of villages that are set around the great Kanha National Park. This is one of the largest 'Sal Forests' to be inhabited by a breathtaking diversity of large and small animals and bird life. Each pathway around the Bagh holds new delights, whether in the form of a pavilion, a contemplative seat under a large, shady tree or an intimate space for outdoor dining or barbecues. There are over 20,00 fruit and flowering trees spread across the resort and always, always a space amongst all of this natural beauty to hide away and call your own for the time you are an honoured guest of the Bagh.




Mason Elephant Lodge

Mason Elephant Lodge received Hotel Awards in 2018 for Best Luxury Lodge Winner in Asia and Best Luxury Eco Safari Lodge in the World. The Mason Lodge offers our guests a once-in-a-lifetime experience amongst Bali's largest family of rescued Sumatran elephants. Staying at the Lodge is a rewarding experience, as you can interact in numerous ways with these majestic creatures and get up close & personal with them, knowing that you are not exploiting them or their environment in any way. The park is fully committed to conservation and has set new standards in how to care for elephants in a purpose-built environment.

Again, at Secret Retreats we have sought far-away delights that are still possible for our members to experience and to feel safe in.



Puri Ganesha

Situated on 400 meters of powder white sand & coral beach, Puri Ganesha, in the quiet and unspoiled fishing village of Pemuteran. This calm and peaceful retreat is one of a few resorts worldwide to offer vegan, plant-based and vegetarian only menus, which they modestly describe as 'Rawfully Good'. It offers a gourmet paradise for vegetarians and vegans, who can experience totally different tastes and flavours and can also bring a new culinary experience to those who might wish to change to non-meat or fish diets during their travels. The food is simple, fresh and seasonal and the exciting dinner menu changes every evening. Meals can be served in the houses, the dining pavilions, in the little beachfront restaurant or by request on the beach by torchlight. Stunning settings, imaginative, delicious and health conscious menus offer an overall feast for the senses.




Lum Orng

Cambodia's first farm-to-table restaurant, Lum Orng is located in a village on the edge of Siem Reap, possibly the most important cultural region of Khmer history and tradition in the whole of Cambodia. As the departure point for excursions to Angkor Wat (a highly revered World Heritage Site) Lum Orng represents a renewal for the chef in terms of both his desire to develop an inventive 'New Mekong Cuisine' that reflects Cambodia's long rich culinary history, alongside the expansion of his farm-to-table philosophy and commitment to sustainability. The chef grows his own produce in a farm across the road and fresh herbs in his own restaurant garden – you don't get more authentic than this. Many travelers visit this region for the sole purpose of experiencing Angkor Wat – and with very good reason, it is superb. If you are in the region however, delight your senses further with a visit to Lum Orng, you will not regret it!



Orng Kitchen

Overlooking a large and picturesque lily-pond and herb garden, Orng Kitchen's philosophy is Love, Passion and Dedication. Its concept is simple: to offer an affordable, high quality dining experience inspired by French cuisine (yet using only local and seasonal ingredients) in a comfortable and unpretentious atmosphere. The kitchen serves the freshest, finest ocean seafood from the West coast of Myanmar, Rakhine State. The emphasis here is on using those suppliers who only source sustainable, local produce that takes minimal time from harvesting, to preparation to plate, so that the health of their diners is optimised but the culinary experience never compromised.




初 Initial Cuisine


初 INITIAL — This farm-to-table restaurant serves modern European cuisine with a Japanese twist. The young and talented Master Chef – Koh – believes that the best ingredients should always come from the local farms, so the emphasis at INITIAL is to always source the best fresh local ingredients and to keep it simple. Everything has a beginning, so make INITIAL the start of a new and refreshing culinary journey.

If you happen to be in Johor Baru, INITIAL is the place that shouldn't missed, so get in ahead of the crowd because this is definitely one to watch out for!



Exotic Heritage Cruises

Encompassing luxury in every 'nook and cranny', the five river cruises offered by the Exotic Heritage Group are designed to make sure you have the most enthralling journey along the sacred River Ganges – one of the most important cultural symbols of India. From comfortable accommodation to high-end amenities, the cruises are equipped with everything you might need during your on-board adventure. Climb on board and have the most memorable journey where you can almost imagine yourself in any historical era of this wonderful setting! Experience true luxury on this luxury tour whilst witnessing rich culture and always with the care and hospitality of the crew and high standards expected of Exotic Heritage Cruises.




Bari Kothi Heritage Hotel

Bari Kothi is known across Murshidabad as one of the most architecturally significant houses in the region, showcasing Greek, Roman and French architecture. Bari Kothi, alongside similar palaces of the region was abandoned for more than half a century until a Canadian architect and restoration specialist realized a vision in 2015 when invited to Bari Kothi to restore the palace to its former glory. Exceeding all expectations, this stunning palace houses 15 suites classified into 3 categories and Bari Kothi offers exclusive guest experiences that highlight the local eco-system, culture, food and community. Always inclusive, always respectful and a palatial delight for all of our members to experience.



Rimba Ecolodge

This Ecolodge is perched over the gently flowing Sekonyer River on the edge of the Tanjung Puting National Park. It is remote – only accessible by traditional Klotok boat. The property feels as though it is straight out of a movie set, with exotic covered boardwalks connecting the rooms with the restaurant and social spaces. This is the place for Orangutan tours in Indonesia!

On a visit here, you may encounter seven other primate species, a rich bird life and explore the lush surrounding rainforest, as you will actually be living in it! This truly is a Secret Retreat and one we could not recommend more highly.




Gangga Island Resort & Spa


Unwind and refresh on the tip of this small island located off the coast of Manado in North Sulawesi, Indonesia. Gangga Island Resort & Spa offers sensational diving so you can 'get up close and personal' with diverse and remarkable sea life from both the Indian and the Pacific Oceans and really feel as if you are in another world, altogether. For both divers and non-divers, the picturesque white sand beach, the large salt-water pool, traditional Indonesian spa (using only local methods and produce) alongside the high quality of service, will guarantee a peaceful, relaxing and luxurious stay here at Gangga Island Resort.



...to start planning your Asian journey
©SECRET RETREATS 2020 • Unveil the essence of Asia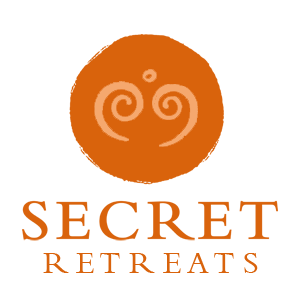 Travel Asia with Secret Retreats
Secret Retreats is a curated community of independent boutique hotel, villas, yachts and river boats keen to share their Asian Homes with travelers, sustainably and responsibly. Conservation of the environment, culture and traditions of Asia is of paramount importance to all in Secret Retreats. A community of like-minded hospitality professionals, we offer our guests authentic travel experiences that go beyond typical offerings to unveil the essence of Asia. Supporting the Asia based hoteliers and hospitality professionals and providing incredible holidays in Asia and tailor-made Asia travel itineraries direct to public ad travel agents.
Get inspired and make savings!
By booking direct with Secret Retreats and enjoy peace of mind from our full on the ground support. Contact our concierge and plan then book your Asia holiday now!
Over 100,000 subscriptions and counting, don't miss out! Subscribe to our newsletter an discover Asia with Secret Retreats