Stay with Secret Retreats throughout Asia and pair one-of-a-kind destinations with delicious local cuisine such as in the lazy mountain town of Luang Prabang, spiritual hub of Ubud, ancient Siem Reap and remote Isan.
Stay: Apsara Rive Droite

Lounge on your balcony at Apsara Rive Droite, overlooking the pool, lush tropical gardens and across the Nam Khan River to Luang Prabang's old town. Take the Apsarian Queen boat across the river, go for a stroll across a pedestrian bamboo bridge, or cycle to reach the heart of the UNESCO-protected town. Make sure to visit the culturally significant Wat Sensoukaram and Wat Wat Xieng, then spend a lazy afternoon in the sleepy mountain town sipping a cup of Lao coffee and wandering through the picturesque streets.




Dine: Paste Laos

Located just across the river from Apsara Rive Droite, Paste Laos was created by the chef behind the Michelin-starred Paste Bangkok, Bee . Here Chef Bee blends the flavours of Lao cuisine with modern techniques adhering 80% to authentic historical Lao recipes, while employing 20% creativity to layer and shape the dishes. Chef Bee recalls eating Laotian food as a child with her grandmother and has created her new menu based on the inspiration of traditional recipes from Phia Sing's book of dishes served at the Laos Royal Palace decades ago.



Stay: Mathis Retreat

Surrounded Ubud's iconic rice fields, choose to stay in Mathis Retreat's upscale bungalows or rooms. Wander the grounds to marvel at artful landscapes then lunch at the Terracotta Restaurant with the view to the rice field and taste Indonesian and international dishes.
Don't miss the 'Rice Table', which consists of rice and myriad small prepared dishes made from meat, fish, vegetables, fruits and various spices. Head to the centre of Ubud for the afternoon then, a car ride away, reach a magical restaurant for dinner.




Dine: Apéritif Restaurant & Bar

Like its name, the restaurant boasts an extensive list of apéritif-style drinks, as well as cocktails, conceptualised by award-winning bartender Ran Van Ongevalle. Belgium Chef Nic Vanderbeeken's eclectic global cuisine is sure to entice even the most sophisticated gourmand. The culinary experience begins with a pre-dinner drink and canapés, followed by an 8-course dégustation menu with delightfully innovative dishes such as edamame and marigold and venison Wellington. Enjoy the entire evening overlooking Ubud's lush jungle setting.



Discover a hidden green oasis in Siem Reap city. Accentuated with tasteful design touches nodding to local traditions, Anjali by Syphon offers a relaxing spa experience with both authentic Asian healing rituals and proven, modern therapies to reduce stress and reset your inner balance. When you can peel yourself away, take the free tuk tuk service to visit Khmer temples close to the hotel or head downtown (just a few minutes ride away) to savour Siem Reap's best eateries.




Dine: The Embassy

A must-try restaurant in Siem Reap, The Embassy serves sophisticated and experimental dishes with local herbs and ingredients. Embassy's all-female team is led by two female chefs who create tantalising 6-course meals matched with wines and sorbets but with an entirely Cambodian feel. Indigenous herbs like rogneang leaf and sauces like kapeek pow are combined with more familiar ingredients such as lemongrass and lake fish for spectacular dishes using expert techniques.



Stay: Mekong Villas

Mekong Villas is a magical retreat situated on a promontory overlooking the Mekong River in Pakchom, Loei Province, reflecting the area's unspoilt beauty with panoramic views. From the villas, one can explore Thailand's eastern Isan by trekking through an old communist stronghold at Phu Tok with magnificent views over the river, canoeing down the 6th longest river in the world, or travel further to the charming Chiang Khan, located just half an hour away.




Dine: Samuay & Sons

A few hours by car from Mekong Villas, but well worth the drive, the small chef-driven, open-kitchen Samuay & Sons is Isan's version of a trendy Soho bistro. Chef Num follows a philosophy of discovering forgotten foods and plants from bygone eras then bringing his passion and curiosity back to the tables of his guests. The menu offers a unique mix of classic Thai Isan cuisine including panang curry and om curry with algae as well as modern twists on traditional recipes, such as tapioca shrimp balls and coconut milk duck confit with mango jam.



...to start planning your Asian journey
©SECRET RETREATS 2019 • Unveil the essence of Asia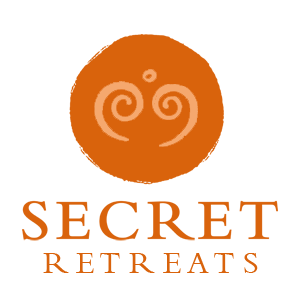 Travel Asia with Secret Retreats
Secret Retreats is a curated community of independent boutique hotel, villas, yachts and river boats keen to share their Asian Homes with travelers, sustainably and responsibly. Conservation of the environment, culture and traditions of Asia is of paramount importance to all in Secret Retreats. A community of like-minded hospitality professionals, we offer our guests authentic travel experiences that go beyond typical offerings to unveil the essence of Asia. Supporting the Asia based hoteliers and hospitality professionals and providing incredible holidays in Asia and tailor-made Asia travel itineraries direct to public ad travel agents.
Get inspired and make savings!
By booking direct with Secret Retreats and enjoy peace of mind from our full on the ground support. Contact our concierge and plan then book your Asia holiday now!
Over 100,000 subscriptions and counting, don't miss out! Subscribe to our newsletter an discover Asia with Secret Retreats