---
After many years of cooking exclusively Thai food professionally, husband and wife team Chef Bee Satongun (Thai) and Australian-born Chef Jason Bailey opened their first outlet of Paste Bangkok Thai restaurant in 2013. Their reinterpreted Thai menu quickly became one of the best tables in Bangkok earning them 1*Michelin, Asia Best 50 Restaurant, Bangkok Top Tables, Best Female Chef Asia plus other accolades. The decision to open Paste in Luang Prabang in 2018 stems from a strong desire to pay tribute to the origins of Thai food, and engage more closely with Chef Bee's roots hearkening back to the hill tribes of Laos. Paste in Luang Prabang is a deeply emotional experience for Chef Bee as the hill country of Laos is her true ancestral home. The next step to open in Vientiane in 2019, was simply a logical continuation. With three award-winning restaurants across Thailand and Laos, the chef duo aim to push further and deeper into uncovering regional cuisine, leveraging the systems, creativity and loyal teams they have built over the years.
NEED HELP ?
Contact the concierge on
BOOK
---
Paste Bangkok
Paste Bangkok serves an Heirloom Thai cuisine and showcases a study in Thai culinary history. The dishes on the menu are modern in style, yet traditional in roots, and based on extremely high-quality ingredients paired with an acute knowledge of flavour, balance and composition.
The chef's goal is to cater to a Thai palette and not to adapt the tastes and profiles of their dishes to necessarily accommodate to foreigners or tourists, which translates in bolder tastes, not necessarily spicy, but rather packed with flavours, spices, herbs, and even flowers. Dishes are designed to be brought to the table and shared with rice. Three tasting menu options are also offered. Chef Bee Satongun was recently awarded Best Female Chef in Asia, 2018, and Paste was recently listed as one of Asia's 50 Best Restaurants for 2018.
BOOK
Paste Luang Prabang
In Luang Prabang, Paste serves a creative plant-based Lao Food. The cuisine is an historical Lao food, built on the recipes of the great Phia Sing, adhering 80% to his authentic historical Lao recipes, whilst employing 20% creativity to layer and shape the dishes into modern masterpieces. The hill country of Laos is true ancestral home of Chef Bee, and thus the connection to the land runs deep and strong.
BOOK
Paste Vientiane
Paste Thai Cuisine is soon to open inside the Secret Retreat property, Lao Poet Hotel in Vientiane, encompassing artistic synergy on a variety of levels. Lao Poet is an Indochine-designed hotel, interspersed with modern, creative touches. (More soon)
BOOK
---
---
The cuisine at Paste is focused upon authenticity and history: authentic Thai in Bangkok and Vientiane, and authentic Laotian in Luang Prabang. The team injects art and creativity into the form of the dishes, but the flavour stays true to the original recipes, with careful selection of high-quality ingredients and preparation techniques.
---
Bee Satongun
---
The Chef & the Brigade
---
"I like to say that my cuisine is an emotive layering of flavours, textures and modern presentation, while remaining deeply grounded in the ingredients, techniques and authentic flavours of heirloom Thai cuisine. Or Lao cuisine for our Luang Prabang restaurant. After 32 years of Thai cooking, my passion is still to awaken people to the elegance of historical Thai cuisine, or to rediscover with me the true flavours of Lao cuisine. In all dishes I create, I like to coax maximum flavour from a given set of ingredients while ensuring that the flavour and personality of each individual component shines through brightly. None of this would be possible without constant, focused historical research, scouring through beautiful old cookbooks and journals to discover ingredients and techniques long forgotten. And then travelling to meet growers and suppliers and salt refiners across the many provinces of Thailand and Laos, where nearly-forgotten ingredients are still cultivated and foraged, and traditional techniques still produce incredible subterranean salts. Old flavours are resurrected, and then flow through a process of testing and refinement which both brings back the past, and also reinvents it.
I have a rebellious, creative personality, dedicated to learning what has created and influenced the amazing landscape of Thai culinary history, from the palaces, to the villages. It is this adventure-some spirit, fascination with fresh, high quality ingredients and respect for the culinary dynasty of the past which gives the dishes at Paste their uniqueness."
---
---
"Awarded 1 Michelin Star in 2018, Paste Bangkok serves dishes adapted from Royal Thai recipes and ancient family home recipes with Thai regional influences. Chef-owners Bongkoch 'Bee' Satongun and her husband Jason Bailey have spent years painstakingly studying and chronicling the evolution of Thai cuisine, discovering century-old recipes and long-forgotten techniques in the process. The restaurant is located in the very centre of Ratchaprasong district, in Gaysorn Village."
Kim, the discoverer.
---
BANGKOK
Opening time: Lunch 12:00-14:00, Dinner 18:30-22:00
Weekly Closing: none
Annual closing: 13-15 April & 24-26 December
Time zone: (GMT+7) Thailand
Currency accepted: THB
Credit cards accepted: Visa, Mastercard, Amex, Diners, JCB, UnionPay
Electricity voltage: 220V
Plug type :
Address: 3F, Gaysorn Village 999 Ploenchit Road
Access: From BTS Childlom, walk into the Gaysorn mall.
No Dress Code.
Kids welcome.
LUANG PRABANG
Opening time: Lunch 12:00-14:00, Dinner 18:00-22:00
Weekly Closing: none
Annual closing: none
Time zone: (GMT+7) Thailand
Currency accepted: USD, Kip, Thai Baht
Credit cards accepted: Visa, Mastercard
Electricity voltage: 220V
Plug type :

Address: at The Apsara, Kingkitsarath Rd, Ban Wat Sene
Access: Drive along the Nam Khan River, towards the end of the peninsula.
No Dress Code.
Kids welcome.
VIENTIANE
Opening time: Lunch 12:00-14:00, Dinner 18:00-22:00
Weekly Closing: none
Annual closing: none
Time zone: (GMT+7) Thailand
Currency accepted: USD, Kip, Thai Baht
Credit cards accepted: Visa, Mastercard
Electricity voltage: 220V
Plug type :

Address: at Lao Poet Hotel, Hengbounnoy Street – Ban Haysoke - Chanthabouly District
Access: From the Lao National Museum, turn left at Rue Hengbounnoy for about 150m and the hotel is on the right
No Dress Code.
Kids welcome.
---
CONCIERGE
Your concierge is ready to assist you with planning and completing your reservation, contact them on
dine@secret-retreats.com
Other shared secrets nearby
---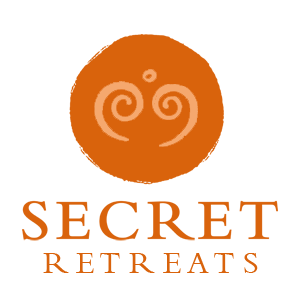 Travel Asia with Secret Retreats
Secret Retreats is a curated community of independent boutique hotel, villas, yachts and river boats keen to share their Asian Homes with travelers, sustainably and responsibly. Conservation of the environment, culture and traditions of Asia is of paramount importance to all in Secret Retreats. A community of like-minded hospitality professionals, we offer our guests authentic travel experiences that go beyond typical offerings to unveil the essence of Asia. Supporting the Asia based hoteliers and hospitality professionals and providing incredible holidays in Asia and tailor-made Asia travel itineraries direct to public ad travel agents.
Get inspired and make savings!
By booking direct with Secret Retreats and enjoy peace of mind from our full on the ground support. Contact our concierge and plan then book your Asia holiday now!
Over 100,000 subscriptions and counting, don't miss out! Subscribe to our newsletter an discover Asia with Secret Retreats