---
NEED HELP ?
Contact the concierge on
BOOK
After many years of war and conflict, much of Khmer gastronomy disappeared. The legendary chef, Kimsan Pol, was determined to revive the lost flavors of Khmer cuisine and wanted the world to have the opportunity to re-discover the rich flavors of the Kingdom of Wonder. The chef began to research and delve into the national archives, seeking forgotten recipes and ancient methods, and even put themselves through training with a former staff member of His Majesty King Norodom Sihanouk's cooking team. The Embassy restaurant opened just two years later, in 2015, and was aimed at providing dinner guests with an adventurous eating experience and a new way to discover Cambodian gastronomy. The kitchen serves traditional Khmer cuisine with a twist. All dishes are inspired by and use seasonal local ingredients, found in the different provinces of Cambodia at varying times of year. Kimsan Pol opened their restaurant with only female staff at the helm, showcasing their desire to promote the strength and talents of the women of Cambodia. Her passion for cooking and extensive experience have taken them across different continents and through various competitive events, as well as working under the guidance of different Michelin-starred Chefs.
The 7-course set menu at the Embassy changes each month to work with the seasonal produce and provide the very best of their cuisine. Meals can be paired with matching wines.
Kimsan Pol
---
The Chef and the Brigade
---
"As a Chef, you lead the kitchen with innovative menus, beautiful presentations, and new recipes. Creativity is key to standing out and satisfying customers who expect exceptional food and service. Kimsan Pol, a talented chef from Cambodia, is a shining example of this. She rose to the role of Executive Chef, overseeing five restaurants with her creative touch evident in every dish.

Kimsan Pol is a talented chef who draws inspiration from her mother's recipes to create memorable dishes. Her passion for cooking drives her to constantly innovate and perfect her craft. After training with world-renowned chefs, she's elevated the profile of Cambodia's cuisine and provided a "WOW" experience for guests. Kimsan has been recognized for her efforts, cooking for international leaders at events like the 2022 World Economic Forum in Davos. She's dedicated to excellence and sets herself apart as a creative and passionate chef. "
---
---
---
---
"Embassy offers a unique, historical and exotic perspective on Khmer cuisine. Under the creative supervision of the Executive Chef team, the Kimsan sisters, their shared vision is the use of only local, seasonal ingredients in their food, and to provide Khmer women with the opportunity to learn and excel, in a kitchen operated by a team of female staff."
Kim, the discoverer.
---
---
---
---
---
Atmosphere
Embassy restaurant is your gateway to discovering Cambodian gastronomy. We serve delicious flavors in an intimate environment. We provide high-quality Khmer cuisine in luxurious surroundings, meaning we really are a "must-try" restaurant in Siem Reap. We are located on a quiet and cozy corner on Street 5 in Mondul 1 Village, in the center of the city of Angkor Wat, Cambodia.
---
Cuisine
We're not "just another restaurant" in what is already a fairly packed Siem Reap market. Embassy is truly unique, offering a three-star gastronomic experience within a multiple-course set menu crafted by our Executive Chef, "Kimsan Pol," that showcases modern Khmer cuisine and its flavors. The "Active Menu" is regularly changed on a monthly basis to continue to make our guests discover new aspects of Khmer gastronomy during their dinner with us. This is then paired with matching wines to produce an end result that is a meticulously crafted taste sensation.
---
Useful Information
GENERAL
Opening time:
6.00pm – 11.00pm Everyday
Annual closing:
none
Time zone: (GMT+07:00) Bangkok
Currency accepted: USD, KHR
Credit cards accepted: Visa, Mastercard, UnionPay
Electricity voltage: 220V
Electricity plug type:

Taxi directions from Old Market: Approx 5 minutes from Old market, along Pokambor Ave and just 150m on Street 05
ACCESS
800m from old market, nearby the Siem Reap River.
No particular dress code applies
CONTACT
Corner Street 5, Sangkat Mondul 1 Village, Siem Reap Siem Reap, Cambodia
CONTACT HERE
---
---
CONCIERGE
Your concierge is ready to assist you with planning and completing your reservation,
contact them on dine@secret-retreats.com
We Care
The restaurant supports two educational NGOs: Ecole d'hôtellerie et de tourisme Paul Dubrule, and Sala Bai, maintaining a very close relationship with both schools.

The two schools provide top quality education and training to young people in Cambodia. While they do not have the same approach, both train students in kitchen, service, housekeeping, and reception. They offer brilliant careers to students in the hospitality industry. Sala Bai helps the most underprivileged young Cambodians. Each year, they go in the countryside to meet families in needs and present the school. They offer for free the training of 100 students every year. In total Sala Bai has trained more than 1500 students. Ecole Paul Dubrule targets all young Cambodians. The training is to be paid for. It is a way of involving families in the success of the students. Ecole Paul Dubrule has trained nearly 3000 students. Nearly all students from Sala Bai and Ecole Paul Dubrule get a job immediately after graduating. The level of training is excellent. As members of the first opening of both schools, and following their success, Kimsan Sok and Kimsan Pol have became iconic sources of inspiration for new students. They regularly go to the schools to meet and discuss careers with the students, eat at the school's restaurant to support and give their feedback, and support the students in all the events they organise throughout year by cooking for their guests, be it fundraising events or gala dinners with international Chefs.
---
Unique Travel Itineraries and Secret Experiences
in Cambodia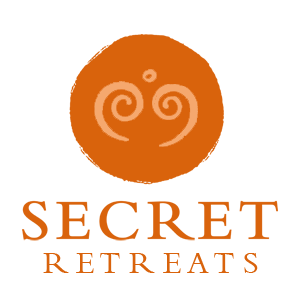 Travel Asia with Secret Retreats
Secret Retreats is a curated community of independent boutique hotel, villas, yachts and river boats keen to share their Asian Homes with travelers, sustainably and responsibly. Conservation of the environment, culture and traditions of Asia is of paramount importance to all in Secret Retreats. A community of like-minded hospitality professionals, we offer our guests authentic travel experiences that go beyond typical offerings to unveil the essence of Asia. Supporting the Asia based hoteliers and hospitality professionals and providing incredible holidays in Asia and tailor-made Asia travel itineraries direct to public ad travel agents.
Get inspired and make savings!
By booking direct with Secret Retreats and enjoy peace of mind from our full on the ground support. Contact our concierge and plan then book your Asia holiday now!
Over 100,000 subscriptions and counting, don't miss out! Subscribe to our newsletter an discover Asia with Secret Retreats