Do you remember a time when you could fly to exotic destinations with easily mis-pronounced names and fill your cup with wonder and fascination, drinking in the sights, sounds and tastes of your chosen destination's unique cultures and environments as you enjoyed life enriching experiences with your loved ones and travelling partners? Well, dust off your designer luggage as travel has become a reality again.
It's been a sad, worrying and difficult year for us all, and one where the biggest travel adventures have been trips to the garden shed enjoying a wildlife safari of herds of ants swarming across plains of cardboard boxes, and watching the apex predators, spiders, hunt their prey. And for cultural experiences, (super)markets have always been a great barometer of a culture and maybe you have enjoyed a trek to your local markets to interact with the various tribes and learn about their unique traditions such as the collection of enormous quantities of tissue-rolls to make their offerings to the water gods (the water board), or looked in wonder at the unique dances on display such as the queue dance where they flit like Birds of Paradise wearing onesies from till-queue to till-queue, in their never-ending search for the shortest queue. These have been some of our travel experiences while travel beyond the horizon has not been possible. But dream no more of distant horizons as Secret Retreats can now share one of those beautiful distant horizons with you.
Destination Male is your gateway to paradise, no it's not a 70s NYC Nightclub where your entrance is accompanied by the funky sounds of George Clinton and Gloria Gaynor. Male, correctly pronounced 'Maa Lay', is the capital city of the tropical island and atoll paradise that is the Maldives and is also today an open gateway to travel reality where our pent-up travel dreams can now be realized. Imagine the feeling of warm soft sands enveloping each foot as you stroll across a beautiful, quiet beach towards the azure blue sea. Imagine looking across to see your loved one, no not the face in the mirror looking back at you across the luxurious king bed of your floating 5-star suite, I mean the person manufacturing vitamin-D as they lounge on a day bed on the foredeck of your 1-cabin private yacht enjoying a refreshing fresh fruit shake while they read, the gentle lapping of the waves against your boat's hull the only sound to be heard. Imagine watching the reef life and colourful fish below you as you relax in your cabin's glass-bottomed bath. Imagine putting on snorkel or scuba gear and slipping into the warm crystal-clear waters of the Arabian Sea to marvel at the rich and varied sea life on the reefs and rocks of unpopulated Maldivian atolls. And Imagine your private chef inviting you to the beach of a deserted island to dine on the freshest seafood, a table just for you and your loved ones under the twinkling starlight of the Milky Way. Imagine no more... bookings are now available with the Secret Retreats Concierge. A well-deserved holiday in the Maldives awaits you.
A beautiful 38m yacht designed for a couple or young family, with 6 professional crew to cater for your every need, Alexa J brings a new level of luxury to private sailing in the Maldives. Set with a bright and airy Master Cabin on the main deck and an adjoining TV-lounge below deck that can be converted to a bedroom for 2 children, both air-conditioned and with en-suite bathrooms, Alexa J can accommodate up to 2 adults and 2 children. The Master Cabin features large windows giving uninterrupted panoramic views and opens out onto an aft-deck open-air lounge and dining space. Alexa J's crew includes a spa therapist, private chef and dive guide. The yacht also shares an indoor lounge, home theatre, a choice of watersports and dive equipment, and 2 tenders for island exploration.
Perfect for families, Soneva in Aqua is a 23m yacht offering the height of luxury for up to 4 adults and 2 children in its 2 beautifully appointed cabins. Guests are expertly cared for by a professional crew of 6 including a Captain, Chef, Butler, Wellness Therapist, and an expert Astronomer and Dive Master are also available on request. The Master Cabin offers a rare and hard to beat experience with its sunken glass bottomed bathtub which shares with bathers a view of the reefs and fish below the boat. The surprises don't end there, Soneva in Aqua is also fitted with a front facing outdoor jacuzzi and the fly-bridge sundeck is perfectly placed for star gazing. Watersports and dive equipment are available, and as is a tender for island exploration.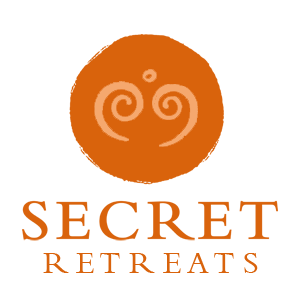 Travel Asia with Secret Retreats
Secret Retreats is a curated community of independent boutique hotel, villas, yachts and river boats keen to share their Asian Homes with travelers, sustainably and responsibly. Conservation of the environment, culture and traditions of Asia is of paramount importance to all in Secret Retreats. A community of like-minded hospitality professionals, we offer our guests authentic travel experiences that go beyond typical offerings to unveil the essence of Asia. Supporting the Asia based hoteliers and hospitality professionals and providing incredible holidays in Asia and tailor-made Asia travel itineraries direct to public ad travel agents.
Get inspired and make savings!
By booking direct with Secret Retreats and enjoy peace of mind from our full on the ground support. Contact our concierge and plan then book your Asia holiday now!
Over 100,000 subscriptions and counting, don't miss out! Subscribe to our newsletter an discover Asia with Secret Retreats