Where to travel based on your zodiac sign (Part 1)
For those of you who have never checked your horoscope before hitting the road, now's the time to find out where the stars best align for adventure-seekers like yourself. Whether you take western astrology seriously or just look at it as a bit of fun, it can be interesting to see what your star sign says about your travel style. We have scoured the heavens, consulted the star charts and polished the Secret Retreats' crystal ball just for good measure, and come up with suggestions for where to go based on your astrological sign. Here's the Secret Retreats divination of where each of the zodiac signs should escape to for a star of a holiday (part 1).
With COVID-19 travel restrictions in place in many countries, for the best travel experiences please check with our concierge team to get the latest news on travel possibilities and to assist you with your travel plans.
Aries – Gal Oya Lodge
Gal Oya National Park, Sri Lanka
For the adventurous thrill seeker Aries, when it comes to how they enjoy their holidays, they typically need another holiday to recuperate from all their holiday adventures. Active, adventurous and enjoying the best of nature is just the way they like it. A place that challenges their senses and makes them feel alive is just their cup of tea.
For this reason, we would like to suggest Gal Oya Lodge for the Aries travellers amongst us. Gal Oya Lodge is positioned on the edge of the relatively untouched and least explored national park in the heart of Sri Lanka, Gal Oya National Park. This unique safari lodge specializes... [
Read more
]
Taurus – Chakrabongse Villas
Bangkok, Thailand
Taurus can be seduced with fine tastes and sophistication. Luxury and Taurus are a match made in heaven and when they travel they like to indulge big time. To the typical Taurean a holiday is about relaxing and stopping to smell the roses, a time to have someone else turn down the covers and bring food to the table. That's why we recommend Chakrabongse Villas & Residences for our Taurean friends.
Nestled in the heart of historic Bangkok on Rattanakosin Island on the banks of the Chao Phraya River, Chakrabongse Villas & Residences invites... [
Read More
]
Gemini – Rakkojae Seoul
Seoul, Korea
Geminis are dominated by the twin constellation; they are known for having multiple personalities. Geminis love meeting people, communicating, and sharing ideas. And since they are a mutable sign, they are prone to changing their minds too. Therefore, the suitable place for them would be somewhere that stimulates their ever-ticking brain and offers something to fit their dualistic, fluctuating nature as Geminis are serenely calm in the midst of chaos.
The place for Geminis would be our Hanok, Rakkojae, in the heart of Seoul's old town. This 130-year-old Korean traditional house was the home of a Chosun... [
Read More
]
Cancer – Vana Som
Chiang Mai, Thailand
Folks born under Cancer enjoy creating memories with their friends and family, and if the place is right they will return year after year. They are drawn to the place that feels like a home away from home and there is nothing that puts a smile on Cancers' face more than knowing that their nearest and dearest are loving every holiday moment with them. This makes the luxury home away from home that is Vana Som the perfect place for Cancerians.
Vana Som, set in the wooded hills above the city of Chiang Mai, would be the place where the relaxed energy among the beautiful nature will revive them... [
Read More
]
Leo – Lao Poet Hotel
Vientiane, Laos
Leos, the lions of the Zodiac, are ruled by the sun and tend to be the life and soul of the party with their warm energy. Most Leos love the spotlight, but they are also known to be big softies who seek true romance and enjoy childlike adventures. Travelling is in their blood, taking adventure in their confident stride, and they often need to go somewhere that will produce great stories to tell for years to come. For them travel is all about fun, playfulness and fabulousness.
Our Asian pick for Leos would be the Lao Poet Hotel set in the heart of Vientiane City and offering a fresh take on a city hotel, this property draws its design... [
Read More
]
Virgo – Kinugawa Kanaya Hotel
Nikko, Japan
Virgos are perfectionists, though sometimes they come across as picky, they are in fact a sign that constantly thinks about how to perfect things, and are also the Zodiac's natural-born helper.
When Virgos take a trip away they like to chill and seclude themselves from the rest of the world, but also need stimulus for their active and imaginative brains. They don't want to over-schedule themselves in order to give themselves... [
Read More
]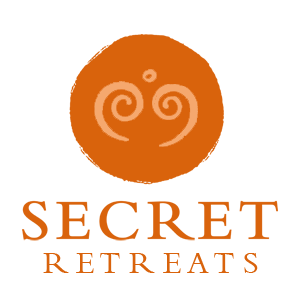 Travel Asia with Secret Retreats
Secret Retreats is a curated community of independent boutique hotel, villas, yachts and river boats keen to share their Asian Homes with travelers, sustainably and responsibly. Conservation of the environment, culture and traditions of Asia is of paramount importance to all in Secret Retreats. A community of like-minded hospitality professionals, we offer our guests authentic travel experiences that go beyond typical offerings to unveil the essence of Asia. Supporting the Asia based hoteliers and hospitality professionals and providing incredible holidays in Asia and tailor-made Asia travel itineraries direct to public ad travel agents.
Get inspired and make savings!
By booking direct with Secret Retreats and enjoy peace of mind from our full on the ground support. Contact our concierge and plan then book your Asia holiday now!
Over 100,000 subscriptions and counting, don't miss out! Subscribe to our newsletter an discover Asia with Secret Retreats