Explore the Breathtaking Scenery and Rich Culture of this Fascinating Landlocked Country on a Bespoke Secret Journey in Laos
As one of Southeast Asia's best kept secrets, Laos is a destination that deserves to be top of an Asia bound traveller's must visit list, whether as part of a wider trip to Southeast Asia or taking the time to discover its fascinating history and culture as a journey in its own right. This unspoilt gem remains a land of pristine landscapes with friendly locals, age-old traditions, and is one of the best places in Asia to catch a glimpse of life from simpler times.
Laos might not have the tropical beaches and islands or metropolises of its neighbouring countries, but this landlocked nation possesses unrivalled charms that mesmerize its visitors in so many ways.
Whether you like to spend leisurely days in contemplation wandering the UNESCO World Heritage protected streets of old-town Luang Prabang, the same streets where at first light of every day saffron robed monks from the towns 34 ancient Buddhist temples silently and gracefully collect alms from the townspeople. Or visiting the Kuang Si waterfall where pools the colour of a clear blue sky beckon. Luang Prabang has so many secrets to share with the visitor. Take in the stunning sight of a panorama of Luang Prabang from the summit of sacred Mount Phousi, a perfect spot to enjoy the sunset before wandering the night markets...[Read More]
Secret Retreats'
tailor-made Laos journeys
are the perfect way to ensure you see the very best of this beautiful and fascinating country. A Laos holiday has never been easier or more complete than on a curated journey by Secret Retreats. Each itinerary is carefully curated by our teams of experts on the ground in Laos, local people keen to share the secrets of their homeland and the unique lifestyles within. Thanks to their in-depth knowledge of the region, all you have to do is choose the
Laos Luxury Travel Journey
that will best tick all of your boxes for fascinating, rewarding and responsible travel in Asia.
Discover The Old Capital of Laos: Luang Prabang
Just like the sparkling mosaics that cover many of its Temples, Luang Prabang offers a glittering variety of experiences that share local Lao history, great cuisine, stunning natural scenery and spiritual nourishment with its visitors. Located at the confluence of the Mekong River and the Nam Khan the peninsula is a UNESCO protected gem of Laotian heritage with its 34 gilded ancient Buddhist temples, French colonial period villas and traditional Laotian homes all encircled by forest, hazy green hills and waterfalls. Even with the many visitors that make it to northern Laos, this ancient northern town remains a sleepy and friendly town, as if time has long since stood still here.
Refreshing Countryside Walks in Northern Laos
The epitome of slow travel, this itinerary in Northern Laos is a wonderful discovery of one of the most unspoilt regions of Southeast Asia. The northern hills and mountains of Laos are home to more than 60 ethnic groups, hundreds of temples, pristine forests and ancient landscapes. A region where the many festivals that are celebrated by the different tribal groups throughout the year add a fascinating splash of cultural colour to those lucky enough to witness them. This itinerary will take you on guided treks through breath-taking natural scenery well off the beaten path, sharing with you sincere interactions with local people in walks to villages and farms while staying at a truly delightful sustainable riverside retreat that is also blessed with a natural hot spring. This Northern Laos countryside holiday itinerary is as refreshing and rewarding as they come.
The People of Heaven
The perfect extension to a stay in Luang Prabang, the People of Heaven shares with you the cultures and lifestyles of the many ethnic groups that live deep in the forests and mountains Northern Laos. Visiting isolated villages of Hmong and Khamu hilltribes you will discover lifestyles so very different to your own amongst these friendly, ancient rural communities.
Discover Vientiane and Vang Vieng
In this journey, we visit the sleepy capital city of Laos, Vientiane, with its deliciously relaxing atmosphere so different from the majority of Asia's capitals. Staying in the pick of the city's boutique hotels, enjoy guided gentle strolls along the city's streets, visits to the city's most important temples and landmarks and a riverside walk as we share with you the tales of this city. After a couple of days in the city, time to head out to the countryside with a drive to Vang Vieng. Famed for its otherworldly karst-limestone scenery, this rural town lies on the banks of the Nam Song River. Discovered by backpackers a couple of decades ago, Vang Vieng features a vibrant bar and restaurant scene but it is also home to some delightful riverside boutique hotels which we include in this itinerary. Kayaking and tubing on the Nam Song River is maybe the most popular activity amongst the backpackers that visit Vang Vieng, but we will share with you the beauty of the surrounding nature of this part of Laos.
Explore Champasak and the Bolaven Plateau
A truly classic exploration of Southern Laos, this wonderful itinerary starts at the Bolaven Plateau, home to magical waterfalls and pristine forest and jungle. To Champasak, where we will share with you the secrets of this old colonial town and the surrounding region. Staying in a traditional Laos boutique hotel that is set on an island within the Mekong River you are perfectly placed for exploring this beautiful part of Southern Laos. By vehicle, by boat, by bicycle, this slow journey along the banks of the Mekong tells the story of life on the river, from the natural wonders of the Mekong's 4,000 islands to the lifestyles of the people who call this great river of Asia, the 'Mother of Waters'.
A visit to Laos also pairs beautifully with a visit to neighbouring Thailand, Cambodia or Vietnam. The Secret Retreats' team of concierges and travel experts are ready to share their expertise and insider local knowledge of the region with you to create tailor-made holidays that will Unveil the Essence of Asia just for you.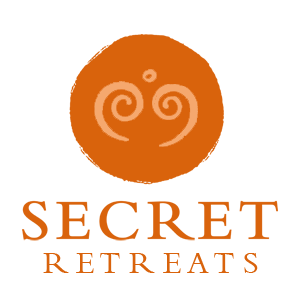 Travel Asia with Secret Retreats
Secret Retreats is a curated community of independent boutique hotel, villas, yachts and river boats keen to share their Asian Homes with travelers, sustainably and responsibly. Conservation of the environment, culture and traditions of Asia is of paramount importance to all in Secret Retreats. A community of like-minded hospitality professionals, we offer our guests authentic travel experiences that go beyond typical offerings to unveil the essence of Asia. Supporting the Asia based hoteliers and hospitality professionals and providing incredible holidays in Asia and tailor-made Asia travel itineraries direct to public ad travel agents.
Get inspired and make savings!
By booking direct with Secret Retreats and enjoy peace of mind from our full on the ground support. Contact our concierge and plan then book your Asia holiday now!
Over 100,000 subscriptions and counting, don't miss out! Subscribe to our newsletter an discover Asia with Secret Retreats