What better way to adventure through Asia than by sailing its historic waters?
Dreaming of relaxing Asian holidays on tropical islands? Wanting to soak up the magic of one of Asia's beautiful beaches? Trying to organize a family cruise in Asia? Looking for exceptional travel around Asia packages that flawlessly fit together different destinations? Look no further, Secret Retreats offer both off the shelf readymade Asia travel cruise itineraries and Tailor-Made travel experiences.
Additionally, along with a range of fascinating countries, our best Asia tour packages also cover a range of travel styles and interests, including nature-focused excursions, once-in-a-lifetime cruising opportunities, world-class diving, some of the best family holidays in Asia, romantic getaways, culture-rich escapes and gourmet culinary in cruise! Sail remote seas on a traditional wooden sailing ship, glide through the lush jungle along Asia's great rivers on an astounding wildlife and nature cruise, scuba dive in some of the world's richest reefs). From the meandering Mekong River in Laos to Indonesia's striking Java Sea, these exotic cruises take intrepid travellers deep into the heart of an Asia only few have the opportunity to experience all while enveloped in pure luxury. Scroll down to see some of the most sought after Secret Cruise Journeys.
Borneo Jungle Cruise – Indonesia
Explore a new destination and venture into the dense jungle of Sebangau National Park – famous as a refuge for the largest remaining population of wild orangutans on Borneo. Following one of the longest rivers in central Kalimantan, the Katingan river, you will experience life along its banks, witness the unique traditions and culture of the Dayak (local tribes) and explore the mazes of black water lakes that finally lead us into the forest where you will overnight on the last night in a comfortable "lodge in the wild". You will also have the unique chance to enjoy a night-time wildlife walk!
Sea Sand and Sail – Maldives
Across the 1,000 islands that constitute The Maldives, this journey makes you discover 2 atolls connect via a cruise. A rare non-static holiday in the Maldives to explore colourful reefs, discover tiny islets, relax on white soft sand and swim in clear shallow waters. Starting from Soneva Fushi, a desert island hideaway, this journey continues with a cruise aboard the luxury 2-cabin 23-metre yacht Soneva in Aqua and end on the over-water luxury resort Soneva Jani.
The Mekong Delta is a rich and vibrant escape a few hours from Saigon: colonial architecture, floating markets, plantations, fishing, boats and bikes... it is a condensed mosaic of Vietnam and a fascinating journey through this vital artery of the country: My Tho, Cai Be, Can Tho. A cruise in the delta is the best way to witness the daily life and activity of the water, but also the still heritage Khmer pagodas with the rich colours and fancy script of Cambodian-style temples.
Journey to The Majestic Equatorial Shores of Raja Ampat – Indonesia
Just off the northwestern tip of the island of New Guinea, the remote Raja Ampat archipelago comprises a unique labyrinth of more than 1,000 islands spread over a vast expanse of calm turquoise seas – startlingly beautiful both above and below the water. 'Raja Ampat' translates as 'four kings', describing the four main islands of Waigeo, Salawati, Batanta and Misool. The archipelago has the highest recorded marine biodiversity on the planet and is home to the world's richest reefs, offering a staggering diversity of experiences to those privileged few lucky enough to sail her waters.
Journey Through Malabar, Northern Kerala – India
10 days / 9 nights

This curated journey to the lush rolling hills of Wayanad, through the enchanting tranquil backwaters of northern Kerala and then the palm fringed Malabar Coast of the Arabian Sea has been carefully designed to offer unique and unforgettable experiences of Southern India's best kept secrets.
With our carefully curated portfolio of unique properties and experiences throughout Asia – including stylish boutique hotels, design-driven villas, unique cruises and high-end restaurants – Secret Retreats is uniquely positioned to offer an exclusive collection of highly localised itineraries, special offers and packages across the Asian continent. The Asian holiday packages offer the intriguing promise of discovering 'secret spots,' known only to those who live in the region, and introducing the sights, sounds, tastes and beauty of local life beyond the beaten path of the familiar tourist tracks and traps.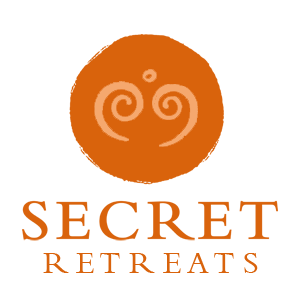 Travel Asia with Secret Retreats
Secret Retreats is a curated community of independent boutique hotel, villas, yachts and river boats keen to share their Asian Homes with travelers, sustainably and responsibly. Conservation of the environment, culture and traditions of Asia is of paramount importance to all in Secret Retreats. A community of like-minded hospitality professionals, we offer our guests authentic travel experiences that go beyond typical offerings to unveil the essence of Asia. Supporting the Asia based hoteliers and hospitality professionals and providing incredible holidays in Asia and tailor-made Asia travel itineraries direct to public ad travel agents.
Get inspired and make savings!
By booking direct with Secret Retreats and enjoy peace of mind from our full on the ground support. Contact our concierge and plan then book your Asia holiday now!
Over 100,000 subscriptions and counting, don't miss out! Subscribe to our newsletter an discover Asia with Secret Retreats